A Conversation with Bobbie Cloud
Sounding Off on Audio: Interviews with Listeners About Their Love of Audiobooks
A Conversation with Bobbie Cloud
Bobbie Cloud is a loyal Bookreporter.com reader and audiobook enthusiast. Here, Bobbie talks about what kinds of books she likes to listen to and where she prefers listening (spoiler: pretty much anywhere, if she's up to a "good part"). She also mentions some of her favorite narrators, as well as some of her most memorable audiobooks.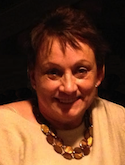 Question: How long have you been listening to audiobooks?
Bobbie Cloud: At least five years. I started with CDs and then joined Audible.
Q: What made you start listening?
BC: A friend told me that she listened to CDs in her car, and since I inhale books, I thought this was a good way to use car time.
Q: When and where do you listen?
BC: I used to only listen in the car, but now that I have the Audible app on my iPhone and it is always with me, I listen in the car, when I am cooking or doing laundry and, sometimes, just sitting in my house if I am alone and up to a "good part" of the story.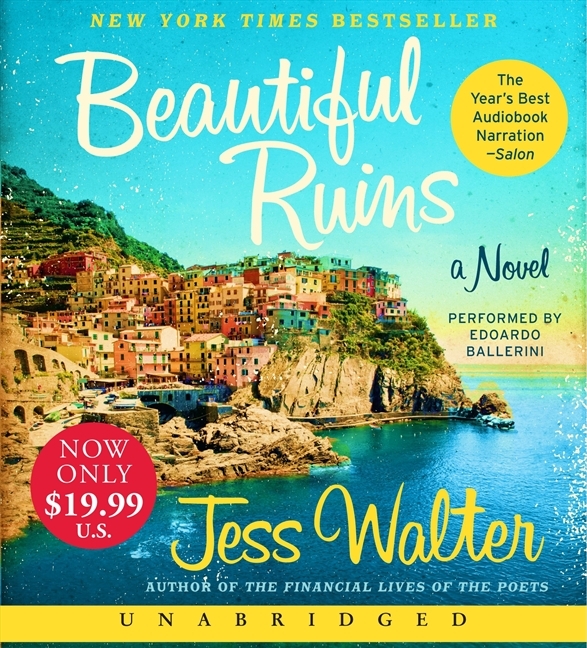 Q: What kinds of books do you like to listen to best?
BC: I listen to thrillers, mysteries and general good fiction if someone has suggested it and it appeals to me. For instance, BEAUTIFUL RUINS by Jess Walter. My husband had read it and suggested I listen to it, and then he listened to it also. I listen to some romance books...I call them my "fluff" books, and sometimes, after a particularly intense book, I will just want to listen to something light. Romance usually fills that void. I love celebrity memoirs, especially if they are narrated by the celebrity his or herself.
Q: What do you use to listen to audiobooks?
BC: Strictly my iPhone with both Audible and Downpour apps.
Q: Are the books that you listen to different from the kinds of print and eBooks you read?
BC: Not really different, but as I have gotten more into audiobooks, I tend to listen to a lot more genres than I read anymore.
Q: Where do you buy/borrow audiobooks from?
BC: From Audible, Amazon or Downpour.
Q: Do you share your audiobooks with anyone?
BC: Yes! My husband. I also recommend audiobooks all the time to my family and friends.
Q: Do you listen with anyone else, or is it a solo experience?
BC: I listen solo.
Q: What percentage of your reading is done via audiobooks?
BC: At least 50%...maybe more.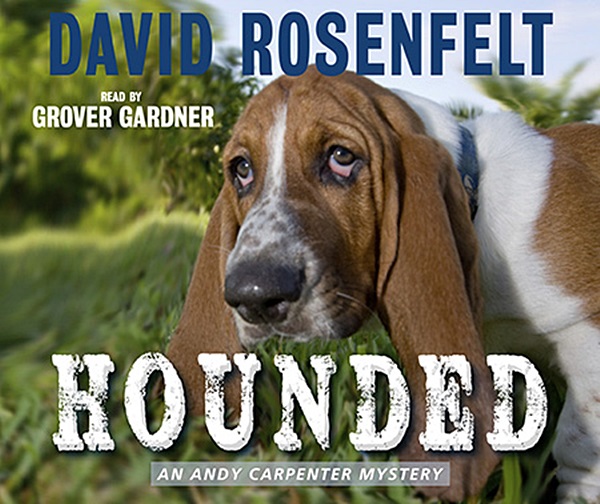 Q: Do you have favorite narrators? If so, tell us about them.
BC: Yes! I love Emma Taylor because she projects different voices and emotions beautifully. I love Sebastion York for his deep and sexy voice. I also love Grover Gardner, who narrates David Rosenfelt's Andy Carpenter books, of which HOUNDED is the latest in the series. I like Dick Hill, but can really only listen to him read Lee Child books because if I listen to him read other books, I just think they are Jack Reacher.
Q: What are some of the most memorable books that you've listened to and why?
BC: BEAUTIFUL RUINS because it just waxed lyrically. THE BOYS IN THE BOAT because it was such a fascinating story. And, of course, SHOTGUN LOVESONGS and THE HELP. Oh, and the Girl with the Dragon Tattoo series. I had tried to read it twice and couldn't get through all those names, but listening to it was magical.
Q: What is the last audiobook you listened to? Tell us about it.
BC: A memoir by Bill Geist and Willie Geist: GOOD TALK, DAD. It's a wonderful memoir in both of their voices. I laughed and almost cried.