A Conversation with Melinda Jones
Sounding Off on Audio: Interviews with Listeners About Their Love of Audiobooks
A Conversation with Melinda Jones
Melinda Jones retired three years ago...and has been enjoying non-stop reading ever since! When she was a child, she used to think she could read every book ever written, and it sounds like she's well on her way. So far, she has passed along her passion for books to two generations of voracious readers, including a grandson who travels everywhere with a book. Here, she talks about her favorite audiobooks and why sometimes it's important to give a book you didn't quite like a second chance.
Question: How long have you been listening to audiobooks?

Melinda Jones: I have been listening to audiobooks for 16 years.
Q: What made you start listening?

MJ: I saw a friend in the library getting an audiobook. We talked about our long rides to work, and I got my first audiobook right then. The first book I listened to was THE LOVELY BONES.
Q: When and where do you listen?

MJ: Until I retired in 2012, I listened in my car. Now I listen mostly at home and sometimes in my car.
Q: What kinds of books do you like to listen to best?
MJ: I listen to a wide variety of books, but I particularly like something long, maybe a thriller, bestseller, historical fiction or something light. Sometimes I listen to something I might not read and find a new author or genre.
Q: What do you use to listen to audiobooks?

MJ: I use mostly my phone to listen to books now, both at home and in the car. Once in a while I'll listen to a CD.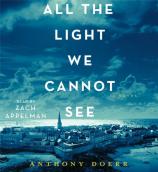 Q: Are the books that you listen to different from the kinds of print and eBooks you read?

MJ: I would say the books I listen to are pretty much within the same genres as the eBooks and print books I read. When you love to read, you read a wide variety of books.
Q: Where do you buy/borrow audiobooks from?

MJ: For years, all of the audiobooks I listened to were from libraries, so I had to go to multiple libraries because I live in a small town and selections are limited. As I began to run out of audiobooks at the library, I joined Audible and now get most of my books from this service.
Q: Do you share your audiobooks with anyone?

MJ: When I owned a physical audiobook, I did share with others. It is harder to share downloaded books with others, but I am always telling someone when I've listened to a good book. Also, unfortunately, many people think they cannot listen to a book.
Q: Do you listen with anyone else, or is it a solo experience?


MJ: For me, it is a solo experience.
Q: What percentage of your reading is done via audiobooks?

MJ: Probably 80 percent of my reading is audiobooks. That even surprised me, but I keep track of books read, format, etc. and did the math.
Q: Do you have favorite narrators? If so, tell us about them.

MJ: Scott Brick comes to mind immediately, and he is so great at narrating thrillers --- the perfect voice! I've also enjoyed listening to Carol Burnett narrations of her books because she has that so-familiar, friendly voice. Edward Herrmann is another favorite (and he will be missed in so many ways).
Q: What are some of the most memorable books that you've listened to and why?

MJ: ALL THE LIGHT WE CANNOT SEE by Anthony Doer, which is just a beautiful story and a must read. BETWEEN SHADES OF GRAY by Ruth Sepetys, which is a historical novel about Lithuanians who were sent to Siberia during WWII. THE BOOK THIEF by Markus Zusak, which I've read and listened to and given as gifts to teens. Anything by Lisa Genova, but particularly STILL ALICE --- I wait for her books as they are so well-written and about important subjects.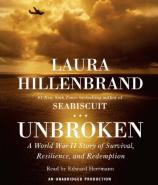 Q: What is the last audiobook you listened to? Tell us about it.
MJ: UNBROKEN by Laura Hillenbrand, the story of Louis Zamperini recently made into a movie. I had tried to listen to this book a few years ago and just couldn't get into it. When I decided I wanted to see the movie, I started listening to it again. I had not finished it when I saw the movie, which was excellent. Then I finished listening to the book and it was also excellent. One of the rare book and movie combinations that work.
Q: Is there anything about the format of audiobooks that you don't like or would like to see changed or improved?

MJ: I am very happy with the format of audiobooks. I can listen to them in my home, then move to the car and the book will take up just where it left off. And if you want to also read the book, Kindle has that option, too. I just love audiobooks!