A Conversation with Mark Freeburg
Sounding Off on Audio: Interviews with Listeners About Their Love of Audiobooks
A Conversation with Mark Freeburg
Mark Freeburg has been a reader all his life. A 28-year veteran of the US Postal Service, he has plenty of time to listen to audiobooks on his delivery route. He only started listening five years ago, but since then, his repertoire has expanded to include all kinds of fiction and nonfiction audio. Check out his "Sounding Off on Audio" interview to see some of his tips and top picks.

Question: How long have you been listening to audiobooks?
Mark Freeburg: I've been listening to audiobooks for about five years.
Q: What made you start listening?
MF: I heard online friends talk about their audiobook experiences, and it began to spark my interest. Originally, I thought it wouldn't work for me, but since I had the perfect job for this opportunity, I thought I would give it a shot. It was a game-changer, that's for sure.
Q: When and where do you listen?
MF: Primarily on my commute and when I am walking my mail route. Fortunately, this can add up to three or four hours a day. When I eventually retire, I will have to reconfigure the whole thing. LOL.
Q: What kinds of books do you like to listen to best?
MF: I might lean just a bit more toward nonfiction, but I have no problem with listening to anything. I sometimes avoid "heavy" literary prose, because it's easier to reread words and passages in print form than trying to backtrack on audio.
Q: What do you use to listen to audiobooks?
MF: I currently use an iPod Nano and have used various iPods over the years. I am extremely happy with this product. Running my battery down is my only issue. Thankfully, my postal vehicle has a working cigarette lighter.
Q: Are the books that you listen to different from the kinds of print and eBooks you read?
MF: No. I am very eclectic in my reading choices. I do like knocking out series fiction in audio, because I can do it so quickly and there is so much to get to.
Q: Where do you buy/borrow audiobooks from?
MF: Many of them come from the library, either in a digital format or on CD, although the latter has become a bit of a hassle. I also have a couple of online sources and occasionally use Audible (although that is a bit expensive for my taste) and Pocketbook.
Q: Do you share your audiobooks with anyone?
MF: If I am able to download the audio to my computer, I can share it with friends through a flash drive and have done this a few times. Love spreading that book joy!
Q: Do you listen with anyone else, or is it a solo experience?
MF: This is usually a solo project. I have listened to an audiobook in the car with my wife and it did work well, but finding the right one to keep her interested is not always easy.
Q: What percentage of your reading is done via audiobooks?
MF: I would say about 60 percent and growing. It is much harder to read three hours or more a day in print.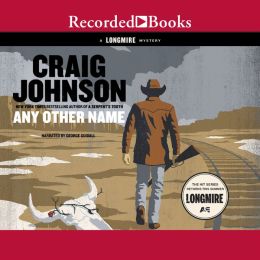 Q: Do you have favorite narrators? If so, tell us about them.
MF: This is a very tough question because there are, at least, a couple dozen narrators I love. I adore George Guidall. He does many books, but his work on Craig Johnson's Walt Longmire series (which includes ANY OTHER NAME) is exceptional. Normally authors narrating their own work can be a mixed bag, but if you have not listened to Neil Gaiman read some of his stuff, please do so. It's a complete joy.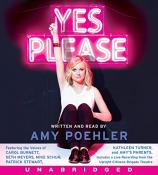 Q: What are some of the most memorable books that you've listened to and why?

MF: Once again, that is a very, very tough question. Recently I listened to and loved BROWN GIRL DREAMING by Jacqueline Woodson. On the nonfiction side, I recommend Daniel James Brown's THE BOYS IN THE BOAT, read by the late great Edward Herrmann, and YES, PLEASE, which is narrated by Amy Poehler herself. And speaking of Neil Gaiman, I highly recommend THE GRAVEYARD BOOK. Audio does not get any better.
Q: What is the last audiobook you listened to? Tell us about it.
MF: I just finished MEN WE REAPED, a heartbreaking memoir by Jesmyn Ward and read by Cherise Boothe, about growing up in rural Mississippi. And I just started BEING MORTAL, a riveting nonfiction narrative about mortality, written by Atul Gawande and read by Robert Petkoff.
Q: Is there anything about the format of audiobooks that you don't like or would like to see changed or improved?
MF: I have no complaints about audiobooks. A few years ago, certain titles were much harder to track down in that format, but now nearly everything can be found in audio, which makes me a very happy camper.
Happy listening!!