September 29, 2020
Latest Update on Our GoFundMe Campaign
Thank you to those of you who have donated to our GoFundMe campaign. So far, with online and snail mail donations, we have raised $36,035 of our $50,000 goal.
You can read about our plans and donate here. If you would prefer donating via check, please send to:

The Book Report, Inc.
16 Mt. Bethel Road, Suite 365
Warren, NJ 07059
Thank you again for your consideration and your donation.
Carol Fitzgerald (Carol@bookreporter.com)
In this newsletter, you will find books releasing the weeks of September 28th and October 5th that we think will be of interest to Bookreporter.com readers, along with Bonus News, where we call out a contest, feature or review that we want to let you know about so you have it on your radar.
This week, we are calling attention to Midtown Scholar Bookstore's exclusive live-stream conversation with Fredrik Backman and Ruth Ware about their new books, ANXIOUS PEOPLE and ONE BY ONE. Wendy Walker, whose latest thriller is DON'T LOOK FOR ME, moderated the discussion. The interview will be up for a limited time on our YouTube channel --- until Friday, October 9th --- and signed first-edition copies of ANXIOUS PEOPLE are available for purchase on Midtown Scholar's website here.
Also, we are sharing Carol Fitzgerald's latest "Bookreporter Talks To" interview with Robert Dugoni, whose new book, THE LAST AGENT, is the second installment in his Charles Jenkins series. Jenkins has walked away from his life as a spy after being exonerated on charges of espionage. But when he learns that Paulina Ponomayova, the woman who saved his life, is being held in a Russian prison, he is lured out of retirement to return to Russia and save her. In the interview, Dugoni talks about his three series, his stand-alone title THE EXTRAORDINARY LIFE OF SAM HELL, his writing schedule, and what he likes to bring to the page for readers. Click here to watch the video and here to listen to the podcast.
For those of you who are doing online shopping, if you use the store links below, Bookreporter.com gets a small affiliate fee on your purchases. We would appreciate your considering this!
Upcoming Virtual Book and Author Events
As so many book and author events are happening online these days, we are highlighting a number of them that you may be interested in attending. Click on the links below for more info and to register.
Wednesday, September 30th at 7pm ET: "Friends and Fiction": Every Wednesday, Mary Kay Andrews, Kristin Harmel, Kristy Woodson Harvey, Patti Callahan Henry and Mary Alice Monroe talk books and writing on their "Friends and Fiction" Facebook group page. This week's special guest will be Kathy Reichs, whose latest Temperance Brennan novel is A CONSPIRACY OF BONES.
Wednesday, September 30th at 7pm ET: Mark My Words: Jodi Picoult: Jodi Picoult will make a return visit to The Mark Twain House & Museum to talk about her new novel, THE BOOK OF TWO WAYS. Jodi will be in conversation with Kevin Kwan, author of CRAZY RICH ASIANS and SEX AND VANITY.
Wednesday, September 30th at 7pm ET: Warwick's Virtual Event: Warwick's will host Nicholas Sparks, in conversation with Elin Hilderbrand, as he discusses his new book, THE RETURN.
Wednesday, September 30th at 8pm ET: Murder By The Book Virtual Event: Join Murder By The Book for an online event featuring Wendy Walker, whose new psychological thriller is DON'T LOOK FOR ME, and Aimee Molloy, whose upcoming novel is GOODNIGHT BEAUTIFUL.
Thursday, October 1st at 7pm ET: Warwick's Virtual Event: Warwick's will host Bill Clegg, in conversation with Jeniffer Thompson, as he discusses his new book, THE END OF THE DAY.
Monday, October 5th at 6:45pm ET: Smithsonian Associates Virtual Event: Smithsonian Associates presents a virtual event with biographer David Michaelis. Drawing on his new book, ELEANOR, Michaelis pulls back the curtain to delve into the inner life of one of the 20th century's greatest figures: Eleanor Roosevelt.
Tuesday, October 6th at 5pm ET: Community Bookstore Virtual Event: Tana French will join Community Bookstore for the launch of her new novel, THE SEARCHER. She will be in conversation with award-winning bestselling author Dennis Lehane.
Tuesday, October 6th at 6:30pm ET: Virtual Happy Hour with Lisa Unger and Sara Paretsky: Collette Bancroft, book editor for the Tampa Bay Times, will talk to Lisa Unger and Sara Paretsky about their latest releases, CONFESSIONS ON THE 7:45 and LOVE & OTHER CRIMES. The writers will focus the conversation on how love can drive people to murder and how that is explored in their newest works of fiction.
Tuesday, October 6th at 7pm ET: Barnes & Noble Virtual Book Club Event: Barnes & Noble will host a Facebook Live discussion for their September book club pick, TRANSCENDENT KINGDOM, featuring author Yaa Gyasi.
Tuesday, October 6th at 8pm ET: PEN Out Loud Virtual Event: Award-winning author Marilynne Robinson joins PEN Out Loud to celebrate JACK, the fourth book in her now-classic Gilead series. She will be joined in conversation with bestselling author Alexander Chee to interrogate the complexities of American history.
Tuesday, October 6th at 8pm ET: Rakestraw Books "Live at Home" presents "Cocktails with Elin Hilderbrand": Join Rakestraw Books as they celebrate the publication of bestselling author Elin Hilderbrand's new novel, TROUBLES IN PARADISE. During this special cocktail hour event, Elin will be joined in conversation by novelist Jamie Brenner.
This Week's Bonus News:
An Exclusive Interview with Fredrik Backman
and Ruth Ware, Moderated by Wendy Walker,
Courtesy of Midtown Scholar Bookstore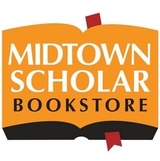 On Sale the Week of September 28th in Hardcover
September 29th
BATTLE GROUND: A Novel of the Dresden Files by Jim Butcher (Urban Fantasy)
Harry Dresden has faced terrible odds before. He has a long history of fighting enemies above his weight class. The Red Court of vampires. The fallen angels of the Order of the Blackened Denarius. The Outsiders. But this time it's different. A being more powerful and dangerous on an order of magnitude beyond what the world has seen in a millennium is coming. And she's bringing an army. The Last Titan has declared war on the city of Chicago, and has come to subjugate humanity, obliterating any who stand in her way. Harry's mission is simple but impossible: Save the city by killing a Titan. And the attempt will change Harry's life, Chicago and the mortal world forever.
Ace | 9780593199305
BESTIARY by K-Ming Chang (Fiction)
One evening, Mother tells Daughter a story about a tiger spirit who lived in a woman's body. She was called Hu Gu Po, and she hungered to eat children, especially their toes. Soon afterward, Daughter awakes with a tiger tail. And more mysterious events follow: Holes in the backyard spit up letters penned by her grandmother; a visiting aunt arrives with snakes in her belly; a brother tests the possibility of flight. All the while, Daughter is falling for Ben, a neighborhood girl with strange powers of her own. As the two young lovers translate the grandmother's letters, Daughter begins to understand that each woman in her family embodies a myth --- and that she will have to bring her family's secrets to light in order to change their destiny.
One World | 9780593132586
THE BOOK OF LAMPS AND BANNERS: A Cass Neary Novel by Elizabeth Hand (Hard-boiled Mystery/Thriller)
Photographer Cass Neary is desperate to get home, and she's already lost her camera --- like losing a limb. Now her only chance is to cash in on a deal that a friend is about to cut for a legendary illuminated manuscript: The Book of Lamps and Banners. Rumored to have been rescued from the Library at Alexandria, the Book is said to contain ancient esoteric knowledge, even an otherworldly power. So when an intruder brazenly steals the manuscript, Cass and her ex-con lover Quinn must get it back --- plunging headlong into a shady underworld where antiquarian booksellers, unhinged tech entrepreneurs and brutal nationalists all converge.
Mulholland Books | 9780316485937
BURNING ROSES by S. L. Huang (Fantasy/Adventure)
Rosa, also known as Red Riding Hood, is done with wolves and woods. Hou Yi the Archer is tired and knows she is past her prime. Both would rather just be retired, but that's not what the world has ready for them. When deadly sunbirds begin to ravage the countryside, threatening everything they've both grown to love, the two must join forces. Now blessed and burdened with the hindsight of middle age, they begin a quest that's a reckoning of sacrifices made and mistakes mourned, of choices and family and the quest for immortality.
Tor.com | 9781250763990
CHRISTMAS CUPCAKE MURDER: A Hannah Swensen Mystery with Recipes! by Joanne Fluke (Mystery)
Hannah Swensen's sister, Andrea, wants to stave off the blues by helping out at The Cookie Jar, Michele's love life is becoming complicated, Lisa needs Hannah's advice, and Delores has a Christmas secret she's not willing to share. But nothing dampens the holiday mood more than the chilling mystery surrounding the man found near death in an abandoned storefront two doors down from Hannah's bakery. The befuddled John Doe can't recall a thing about himself --- except for his unusual knowledge of restoring antique furniture. With a smattering of clues and barely enough time to frost Christmas cookies, Hannah must solve a deadly puzzle that could leave her dashing through the snow for her life!
Kensington | 9781496729125
THE CONSTANT RABBIT by Jasper Fforde (Fantasy)
England, 2022. There are 1.2 million human-size rabbits living in the UK. They can walk, talk, drive cars, and they like to read Voltaire, the result of an Inexplicable Anthropomorphizing Event 55 years before. A family of rabbits is about to move into Much Hemlock, a cozy little village in Middle England. No sooner have the rabbits arrived than the villagers decide they must depart, citing their propensity to burrow and breed, and their shameless levels of veganism. But Mrs Constance Rabbit and her family decide they are going to stay. Unusually, their neighbors --- longtime resident Peter Knox and his daughter, Pippa --- decide to stand with them…and soon discover that you can be a friend to rabbits or humans, but not both.
Viking | 9780593296523
THE DAUGHTERS OF YALTA: The Churchills, Roosevelts, and Harrimans: A Story of Love and War by Catherine Grace Katz (History)
Tensions during the Yalta Conference in February 1945 threatened to tear apart the wartime alliance among Franklin Roosevelt, Winston Churchill and Joseph Stalin just as victory was close at hand. Catherine Grace Katz uncovers the dramatic story of the three young women who were chosen by their fathers to travel with them to Yalta. Kathleen Harriman was a champion skier, war correspondent and daughter of U.S. ambassador to the Soviet Union Averell Harriman. Sarah Churchill, an actress-turned-RAF officer, was devoted to her brilliant father, who depended on her astute political mind. Roosevelt's only daughter, Anna, chosen instead of her mother Eleanor to accompany the president to Yalta, arrived there as keeper of her father's most damaging secrets.
Houghton Mifflin Harcourt | 9780358117858
A DEADLY EDUCATION by Naomi Novik (Fantasy)
Every sorcerer has a gift: a talent for transformation, a taste for combat magic. And mastering their gifts in a unique magical academy means a chance of being invited into the enclaves, the world's magical elite. El Higgins' talent is for mass destruction. She protects herself from the scorn of the other magicians with her mordant wit and defiant spirit. But she also hopes that one day she will join a prestigious enclave, and that means ingratiating herself with the powerful and the privileged. That includes Orion Lake: rich, beloved and the most celebrated magician of his generation. But what she comes to learn about Orion opens her eyes to some shocking truths about herself, the school and their world.
Del Rey | 9780593128480
THE END OF THE DAY by Bill Clegg (Fiction)
A retired widow in rural Connecticut wakes to an unexpected visit from her childhood best friend whom she hasn't seen in 49 years. A man arrives at a Pennsylvania hotel to introduce his estranged father to his newborn daughter and finds him collapsed on the floor of the lobby. A 67-year-old taxi driver in Kauai receives a phone call from the mainland that jars her back to a traumatic past. These seemingly disconnected lives come together as half-century-old secrets begin to surface. It is in this moment that Bill Clegg reminds us how choices --- to connect, to betray, to protect --- become our legacy.
Gallery/Scout Press | 9781476798202
JACK by Marilynne Robinson (Fiction)
Marilynne Robinson's mythical world of Gilead, Iowa --- the setting of her novels GILEAD, HOME and LILA --- and its beloved characters have illuminated and interrogated the complexities of American history, the power of our emotions and the wonders of a sacred world. JACK is the fourth novel in this now-classic series. In it, Robinson tells the story of John Ames Boughton, the prodigal son of Gilead's Presbyterian minister, and his romance with Della Miles, a high school teacher who is also the child of a preacher. Their deeply felt, tormented, star-crossed interracial romance resonates with all the paradoxes of American life, then and now.
Farrar, Straus and Giroux | 9780374279301
JUST LIKE YOU by Nick Hornby (Fiction)
Lucy used to handle her adult romantic life according to the script she'd been handed. She met a guy just like herself; they got married and started a family. Too bad he made her miserable. Now, two decades later, she's a nearly divorced 41-year-old teacher with two school-aged sons, and there is no script anymore. So when she meets Joseph, she isn't exactly looking for love --- she's more in the market for a babysitter. Joseph is 22, living at home with his mother and working several jobs. It's not a match anyone one could have predicted. But sometimes it turns out that the person who can make you happiest is the one you least expect, though it can take some maneuvering to see it through.
Riverhead Books | 9780593191385
THE LAKEHOUSE by Joe Clifford (Psychological Thriller)
After being cleared of his wife's murder, Todd Norman returns to her small Connecticut hometown in order to finish building their dream house by the lake. He is eager to restart his life and cast aside any remaining suspicions...but all of that is dashed when a young woman's body washes up on the beach next door. When Tracy Somerset, a divorced mother from the small town of Covenant, CT, meets a handsome stranger in a midnight Walmart, she has no idea she is speaking with Todd Norman, the former Wall Street financier dubbed "The Banker Butcher" by the New York tabloids. The following morning, on the beach by Norman's back-under-construction lakehouse, another young woman's body is discovered.
Polis Books | 9781951709105
THE MIDNIGHT LIBRARY by Matt Haig (Fiction)
Somewhere out beyond the edge of the universe, there is a library that contains an infinite number of books, each one the story of another reality. One tells the story of your life as it is, along with another book for the other life you could have lived if you had made a different choice at any point in your life. While we all wonder how our lives might have been, what if you had the chance to go to the library and see for yourself? Would any of these other lives truly be better? Nora Seed finds herself faced with this decision. Confronted with the possibility of changing her life for a new one, she must search within herself as she travels through the Midnight Library to decide what is truly fulfilling in life, and what makes it worth living in the first place.
Viking | 9780525559474
THE REACHER GUY: A Biography of Lee Child by Heather Martin (Biography)
Lee Child has a great public persona: he is gracious and generous with readers and fans. But Jim Grant is a reticent and very private man. This rags-to-riches literary and social biography is based principally on disarmingly frank personal conversations and correspondence with the author since 2016 and privileged access to archival materials. It consists almost entirely of original material, and is the nearest thing the world is likely to get to the autobiography he does not intend to write. There are a handful of great Lee Child/Reacher stories that have been recycled over and over again. They are so good that no one has bothered to look beyond them. This book revisits (and sometimes revises) those irresistible stories, but goes back further and digs deeper. The emphasis on chronology, accuracy and specificity is unprecedented.
Pegasus Books | 9781643135861
THE RETURN by Nicholas Sparks (Romance)
Trevor Benson never intended to move back to New Bern, North Carolina. But when a mortar blast sent him home from Afghanistan with devastating injuries, the dilapidated cabin he'd inherited from his grandfather seemed as good a place to regroup as any. Trevor isn't prepared to fall in love with a local. Yet, from their very first encounter, he feels a connection with deputy sheriff Natalie Masterson that he can't ignore. But she remains frustratingly distant, making him wonder what she's hiding. Trevor hopes that Callie, a sullen teenage girl who lives down the road, can shed light on the mysterious circumstances of his grandfather's death. She offers few clues --- until a crisis triggers a race to uncover the true nature of her past.
Grand Central Publishing | 9781538728574
THE TALENTED MISS FARWELL by Emily Gray Tedrowe (Thriller)
At the end of the 1990s, with the art market finally recovered from its disastrous collapse, Miss Rebecca Farwell has made a killing at Christie's in New York City, selling a portion of her extraordinary art collection for a rumored 900 percent profit. To some, the elusive Miss Farwell is a shark with outstanding business acumen. To others, she's a heartless capitalist whose only interest in art is how much she can make. But a thousand miles from the Big Apple, in the small town of Pierson, Illinois, Miss Farwell is someone else entirely --- a quiet single woman known as Becky who works tirelessly as the town's treasurer and controller. How long can the talented Miss Farwell continue to pull off her double life?
Custom House | 9780062897725
UNRESTRICTED ACCESS: New and Classic Short Fiction by James Rollins (Thriller/Short Stories)
In his first-ever anthology, James Rollins brings together 12 stories that dig a little deeper into his creative stomping grounds and open vistas into new landscapes and characters. At the center of the book is the never-before-published novella "Sun Dogs." While trekking through the Sonora desert, a gunshot thrusts Tucker and Kane into an adventure that challenges their considerable skills. The discovery of secrets known only to the native tribes of Arizona threatens to unleash an ancient force that could irreparably alter the future. It also forces Tucker to make a terrible choice that will shatter his relationship with his soul-bonded companion, Kane. As these partners learn, nothing remains buried forever and old debts must be paid, no matter the cost.
William Morrow | 9780062686800
WHALE DAY: And Other Poems by Billy Collins (Poetry)
Billy Collins' new collection brings together more than 50 poems and showcases his deft mixing of the playful and the serious that has made him one of our country's most celebrated and widely read poets. Here are poems that leap with whimsy and imagination, yet stay grounded in the familiar, common things of everyday experience. Collins takes us for a walk with an impossibly ancient dog, discovers the original way to eat a banana, meets an Irish spider, and even invites us to his own funeral. Sensitive to the wonders of being alive as well as the thrill of mortality, WHALE DAY builds on and amplifies Collins' reputation as one of America's most interesting and durable poets.
Random House | 9780399589751

October 1st
THE UNSPOKEN: An Ashe Cayne Novel by Ian K. Smith (Mystery)
After refusing to participate in a police department cover-up involving the death of a young black man, Ashe Cayne is pushed out of the force. But he's compelled to fight for justice as a private investigator...even if it means putting himself in jeopardy. When a young woman, Tinsley Gerrigan, goes missing, her wealthy parents hire Cayne to find her. As Cayne looks into her life and past, he uncovers secrets Tinsley has been hiding from her family. His worries spike when Tinsley's boyfriend is found dead --- another black man murdered on the tough Chicago streets. Cayne must navigate his complicated relationships within the Chicago PD, leveraging his contacts and police skills to find the missing young woman, see justice done and earn his redemption.
Thomas & Mercer | 9781542025270
On Sale the Week of September 28th in Paperback
September 29th
BURN YOU TWICE by Mary Burton (Romantic Suspense)
Paperback Original
Ten years ago as an undergrad, Joan Mason escaped an arsonist's fire. Now a Philadelphia homicide detective, she is trying to put her traumas to rest. But Elijah Weston, the classmate who torched her house, is out of prison and returning to Missoula. Gut instinct tells Joan he'll strike again. To stop him, she must return to the past as well --- to face not only the man she fears but also Detective Gideon Bailey, the man she loved and left behind. When a local woman dies tragically in another fire, it can't be a coincidence. Can it be Elijah? He has a solid alibi for the night of the blaze. Reunited by the tragedy, Joan and Gideon have their doubts. The investigation draws them together, but it also sends them down a dangerous path.
Montlake | 9781542021289
CHILDREN OF THE LAND: A Memoir by Marcelo Hernandez Castillo (Memoir)
When Marcelo Hernandez Castillo was five years old and his family was preparing to cross the border between Mexico and the United States, he suffered temporary, stress-induced blindness. Castillo regained his vision, but quickly understood that he had to move into a threshold of invisibility before settling in California with his parents and siblings. Thus began a new life of hiding in plain sight and paying extraordinarily careful attention at all times for fear of being truly seen. Before Castillo was one of the most celebrated poets of a generation, he was a boy who perfected his English in the hopes that he might never seem extraordinary. In CHILDREN OF THE LAND, Castillo recounts his and his family's encounters with a system that treats them as criminals for seeking safe, ordinary lives.
Harper Perennial | 9780062825636
CHRISTMAS SHOPAHOLIC by Sophie Kinsella (Fiction)
'Tis the season for change, and Becky Brandon (née Bloomwood) is embracing it, returning from the States to live in the charming village of Letherby and working with her best friend, Suze, in the gift shop of Suze's stately home. Life is good, especially now that Becky takes time every day for mindfulness…which actually means listening to a meditation tape while hunting down online bargains. But Becky still adores the traditions of Christmas. Things are looking cheerier than ever, until Becky's parents announce they're moving to ultra-trendy Shoreditch --- unable to resist the draw of craft beer and smashed avocados --- and ask Becky if she'll host this year. What could possibly go wrong?
Dial Press Trade Paperback | 9780593132838
CROOKED RIVER: A Pendergast Novel by Douglas Preston and Lincoln Child (Thriller)
Appearing out of nowhere to horrify the quiet resort town of Sanibel Island, Florida, dozens of identical, ordinary-looking shoes float in on the tide and are washed up on the tropical beach --- each one with a crudely severed human foot inside. In short order, Agent Pendergast finds himself facing the most complex and inexplicable challenge of his career: a tangled thread of evidence that spans seas and traverses continents, connected to one of the most baffling mysteries in modern medical science. Through shocking twists and turns, all trails lead back to a powerful adversary with a sadistic agenda and who --- in a cruel irony --- ultimately sees in Pendergast the ideal subject for their malevolent research.
Grand Central Publishing | 9781538702963
CURIOUS TOYS by Elizabeth Hand (Historical Mystery/Thriller)
In the sweltering summer of 1915, Pin, the 14-year-old daughter of a carnival fortune-teller, dresses as a boy and joins a teenage gang that roams the famous Riverview amusement park, looking for trouble. Unbeknownst to the well-heeled city-dwellers and visitors who come to enjoy the midway, the park is also host to a ruthless killer who uses the shadows of the dark carnival attractions to conduct his crimes. When Pin sees a man enter the Hell Gate ride with a young girl, and emerge alone, she knows that something horrific has occurred. The crime will lead her to the iconic outsider artist Henry Darger, a brilliant but seemingly mad man. Together, the two navigate the seedy underbelly of a changing city to uncover a murderer few even know to look for.
Mulholland Books | 9780316485913
DACHSHUND THROUGH THE SNOW: An Andy Carpenter Mystery by David Rosenfelt (Mystery)
Lawyer Andy Carpenter and his wife, Laurie, have started a new Christmas tradition. Their local pet store has a Christmas tree, where instead of ornaments there are wishes from those in need. One poignant wish leads Andy to a child named Danny, whose selfless plea strikes a chord. Danny asked Santa for a coat for his mother, a sweater for his dachshund, Murphy, and the safe return of his missing father. It turns out Danny's father doesn't want to be found; he's on the run after just being arrested for a murder that took place 14 years ago --- a murder that Danny's mother swears he didn't commit.
Minotaur Books | 9781250753489
FINAL OPTION: A Novel of the Oregon Files by Clive Cussler and Boyd Morrison (Thriller/Adventure)
When the CIA realizes that the identities of three American spies in Brazil have been compromised, they turn to Juan Cabrillo and the crew of the Oregon to rescue the agents. What seems like a routine operation turns out to be a trap designed by Cabrillo's greatest enemy, a man driven by hate to seek the ultimate revenge. At the heart of the plot is a state-of-the-art ship that is identical to the Oregon: same weaponry, same technology, same ability to evade capture. The crew of the Oregon must piece together a series of disturbing events, including the mysterious sinking of a nuclear attack submarine and the possible discovery of a WWII-era weapon that was thought to be lost in the jungles of Brazil, in the ultimate game of cat and mouse.
G.P. Putnam's Sons | 9780525541837
FURIOUS HOURS: Murder, Fraud, and the Last Trial of Harper Lee by Casey Cep (True Crime/Biography)
Reverend Willie Maxwell was a rural preacher accused of murdering five of his family members, but with the help of a savvy lawyer, he escaped justice for years until a relative assassinated him at the funeral of his last victim. Despite hundreds of witnesses, Maxwell's murderer was acquitted --- thanks to the same attorney who had previously defended the reverend himself. Sitting in the audience during the vigilante's trial was Harper Lee, who spent a year in town reporting on the Maxwell case and many more trying to finish the book she called "The Reverend." Casey Cep brings this remarkable story to life, from the horrifying murders to the courtroom drama to the racial politics of the Deep South, while offering a deeply moving portrait of one of our most revered writers.
Vintage | 9781101972052
KISS THE GIRLS AND MAKE THEM CRY by Mary Higgins Clark (Mystery/Thriller)
When investigative journalist Gina Kane receives an email from a "CRyan" describing her "terrible experience" while working at REL, a high-profile television news network, Gina knows she has to pursue the story. But when Ryan goes silent, Gina is shocked to discover the young woman has died tragically in a jet ski accident. Meanwhile, several female employees have come forward with allegations of sexual misconduct. REL counsel Michael Carter approaches the CEO, offering to persuade the victims to accept settlements in exchange for their silence. Was Ryan's death truly an accident? And when another accuser turns up dead, Gina realizes someone will go to depraved lengths to keep the story from seeing the light.
Pocket Books | 9781501171772
MR. NOBODY by Catherine Steadman (Psychological Thriller)
When a man is found on a British beach with no identification and unable to speak, interest in him is sparked immediately. From the hospital staff who find themselves inexplicably drawn to him, to international medical experts who are baffled by him, to the national press who call him Mr. Nobody, everyone wants answers. Neuropsychiatrist Dr. Emma Lewis is asked to assess the patient in a small town deep in the English countryside. Emma left this same town 14 years ago and has taken great pains to cover all traces of her past since then. But now something --- or someone --- is calling her back. And the more time she spends with her patient, the more alarmed she becomes that he knows the one thing about her that nobody is supposed to know.
Ballantine Books | 9781524797706
ONE CHARMED CHRISTMAS by Sheila Roberts (Romance)
Paperback Original
Catherine Pine is hoping her Christmas is a bit more jolly than last year's. That one was her first without her husband, and with her kids and their families absent this year, she's worried. But things change when her good friend invites her on a Christmas cruise to lift her spirits. Suddenly every day is an adventure, and she's making a bunch of new friends, including the lovable Sophie Miles. It's like a gift from Santa when Sophie and Catherine meet the charming Dr. Rudy Nichols, a perfect match for hypochondriac Sophie. But he comes with a two-legged lump of coal, his guard-dog daughter. And then there's chocolatier Trevor March, who's also interested in the scrumptious Sophie.
Mira | 9780778360926
THINGS IN JARS by Jess Kidd (Gothic Mystery)
Bridie Devine --- female detective extraordinaire --- is confronted with the most baffling puzzle yet: the kidnapping of Christabel Berwick, secret daughter of Sir Edmund Athelstan Berwick, and a peculiar child whose reputed supernatural powers have captured the unwanted attention of collectors trading curiosities in this age of discovery. Winding her way through the labyrinthine, sooty streets of Victorian London, Bridie won't rest until she finds the young girl, even if it means unearthing a past that she'd rather keep buried. Luckily, her search is aided by an enchanting cast of characters, including a seven-foot-tall housemaid; a melancholic, tattoo-covered ghost; and an avuncular apothecary. But secrets abound in this foggy underworld where spectacle is king and nothing is quite what it seems.
Washington Square Press | 9781982121297
THE TOPEKA SCHOOL by Ben Lerner (Fiction)
Adam Gordon is a senior at Topeka High School, class of '97. His mother, Jane, is a famous feminist author; his father, Jonathan, is an expert at getting "lost boys" to open up. They both work at a psychiatric clinic that has attracted staff and patients from around the world. Adam is a renowned debater, expected to win a national championship before he heads to college. He is one of the cool kids, ready to fight or, better, freestyle about fighting if it keeps his peers from thinking of him as weak. Adam is also one of the seniors who bring the loner Darren Eberheart --- who is, unbeknownst to Adam, his father's patient --- into the social scene, to disastrous effect.
Picador | 9781250758002
TREASON: A Stone Barrington Novel by Stuart Woods (Thriller/Adventure)
Upon returning to New York City after a whirlwind British excursion, Stone Barrington is notified of a delicate situation within the country's administration. A close friend requires his expertise and subtlety to eradicate a destructive presence in a classified agency --- only it soon becomes clear that this renegade was sent by a rival Stone has encountered before. From the City of Light to the rocky Maine coastline, Stone will need to summon all his wit and daring to halt the audacious plots threatening to reveal confidential intel, and catch the evasive traitor at last. This enemy may be equipped with unlimited resources and devious schemes, but if Stone remains vigilant, justice may finally prevail.
G.P. Putnam's Sons | 9780593083208

October 1st
DEVOTED by Dean Koontz (Thriller)
Woody Bookman hasn't spoken a word in his 11 years of life. Not when his father died in a freak accident. Not when his mother, Megan, tells him she loves him. For Megan, keeping her boy safe and happy is what matters. But Woody believes a monstrous evil was behind his father's death and now threatens him and his mother. And he's not alone in his thoughts. An ally unknown to him is listening. A uniquely gifted dog, Kipp is devoted beyond reason to people. When he hears the boy who communicates like he does, without speaking, Kipp knows he needs to find him before it's too late. Woody's fearful suspicions are taking shape. A man driven by a malicious evil has set a depraved plan into motion. And he's coming after Woody and his mother.
Thomas & Mercer | 9781542019514
MILLICENT GLENN'S LAST WISH by Tori Whitaker (Fiction)
Paperback Original
Millicent Glenn is self-sufficient and contentedly alone. As she nears her 91st birthday, her daughter Jane, with whom she's weathered a shaky relationship, suddenly moves back home. Then Millie's granddaughter shares that she's pregnant. For Millie, the news stirs heartbreaking memories of a past she's kept hidden for too long. Maybe it's time she shared something. Millie's last wish? For Jane to forgive her. Sixty years ago Millie had a husband she adored, a job of her own, a precious baby girl, and another child on the way. Until one irreversible moment shattered everything, reshaping Millie's life and the lives of generations to come. As Millie's old wounds are exposed, so are the secrets she's kept for so long. Finally revealing them to her daughter might be the greatest risk a mother could take in the name of love.
Lake Union Publishing | 9781542023313
On Sale the Week of October 5th in Hardcover
October 6th
CARDIFF, BY THE SEA: Four Novellas of Suspense by Joyce Carol Oates (Psychological Thriller/Horror)
In this collection of four previously unpublished novellas, Joyce Carol Oates writes about women facing threats past and present. In the titular novella, an academic discovers a terrifying trauma from her past after inheriting a house from someone she has never heard of. Mia, the protagonist of "Miao Dao," is a pubescent girl who befriends a feral cat that becomes her protector. A college sophomore realizes that she is pregnant in "Phantomwise: 1972" and allows a distinguished visiting professor to take her under his wing. Lastly, "The Surviving Child" is Stefan, whose mother, a famous poet, killed his sister and herself. Stefan's father remarries, but his young wife is haunted by a dead poet's voice dancing in the wind.
Mysterious Press | 9780802157997
CHICAGO'S GREAT FIRE: The Destruction and Resurrection of an Iconic American City by Carl Smith (History)
Remarkably, no carefully researched popular history of the Great Chicago Fire has been written until now, despite it being one of the most cataclysmic disasters in U.S. history. Building the story around memorable characters, both known to history and unknown, including the likes of General Philip Sheridan and Robert Todd Lincoln, eminent Chicago historian Carl Smith chronicles the city's rapid growth and place in America's post-Civil War expansion. The dramatic story of the fire --- revealing human nature in all its guises --- became one of equally remarkable renewal, as Chicago quickly rose back up from the ashes thanks to local determination and the world's generosity and faith in Chicago's future.
Atlantic Monthly Press | 9780802148100
THE CHRISTMAS TABLE by Donna VanLiere (Fiction)
In June 1972, John Creighton determines to build his wife, Joan, a kitchen table. His largest project to date had been picture frames, but he promises to have the table ready for Thanksgiving dinner. Inspired to put something delicious on the table, Joan turns to her mother's recipes she had given to Joan when she and John married. In June 2012, Lauren Mabrey discovers she's pregnant. On a visit to the local furniture builder, she finds a table that he bought at a garage sale but has recently refinished. Once home, a drawer is discovered under the table that contains a stack of recipe cards. Personal notes have been written on each one from the mother to her daughter. In a strange way, Lauren feels connected to them and wants to make the mother proud.
St. Martin's Press | 9781250164674
CONFESSIONS ON THE 7:45 by Lisa Unger (Psychological Thriller)
Selena Murphy is commuting home from her job in the city when the train stalls out on the tracks. She strikes up a conversation with a beautiful stranger in the next seat, and their connection is fast and easy. The woman introduces herself as Martha and confesses that she's been stuck in an affair with her boss. Selena, in turn, confesses that she suspects her husband is sleeping with the nanny. When the train arrives at Selena's station, the two women part ways. Days later, Selena's nanny disappears. As Selena is pulled into the mystery of the missing nanny, and as the fractures in her marriage grow deeper, Selena begins to wonder who Martha really was. But she is hardly prepared for what she will discover.
Park Row | 9780778310150
CUYAHOGA by Pete Beatty (Fiction)
Big Son is a spirit of the times --- the times being 1837. Behind his broad shoulders, shiny hair and church-organ laugh, Big Son practically made Ohio City all by himself. The feats of this proto-superhero have earned him wonder and whiskey toasts but very little in the way of fortune. And without money, Big cannot become an honest husband to his beloved Cloe (who may or may not want to be his wife, honestly). In pursuit of a steady wage, our hero hits the (dirt) streets of Ohio City and Cleveland, the twin towns racing to become the first great metropolis of the West. Their rivalry reaches a boil over the building of a bridge across the Cuyahoga River --- and Big stumbles right into the kettle.
Scribner | 9781982155551
DAUGHTER OF BLACK LAKE by Cathy Marie Buchanan (Historical Fantasy/Romance)
It's the season of Fallow, in the era of iron. In a northern misty bog surrounded by woodlands and wheat fields, a settlement lies far beyond the reach of the Romans invading hundreds of miles to the southeast. A girl named Devout comes of age, sweetly flirting with the young man she's tilled alongside all her life, and envisions a future of love and abundance. Seventeen years later, though, the settlement is a changed place. Famine has brought struggle, and outsiders have arrived at the doorstep. For Devout's young daughter, life is more troubled than her mother ever anticipated. But this girl has an extraordinary gift. As worlds collide and peril threatens, it will be up to her to save her family and community.
Riverhead Books | 9780735216167
DEAR CHILD by Romy Hausmann (Psychological Thriller/Mystery)
A windowless shack in the woods. A dash to safety. But when a woman finally escapes her captor, the end of the story is only the beginning of her nightmare. She says her name is Lena. Lena, who disappeared without a trace 14 years prior. She fits the profile. She has the distinctive scar. But her family swears that she isn't their Lena. The little girl who escaped the woods with her knows things she isn't sharing, and Lena's devastated father is trying to piece together details that don't quite fit. Lena is desperate to begin again, but something tells her that her tormentor still wants to get back what belongs to him…and that she may not be able to truly escape until the whole truth about what happened in the woods finally emerges.
Flatiron Books | 9781250768537
THE DEVIL AND THE DARK WATER by Stuart Turton (Historical Mystery/Supernatural Thriller)
It's 1634, and Samuel Pipps, the world's greatest detective, is being transported to Amsterdam to be executed for a crime he may, or may not, have committed. Traveling with him is his loyal bodyguard, Arent Hayes, who is determined to prove his friend innocent. But no sooner are they out to sea than devilry begins to blight the voyage. A twice-dead leper stalks the decks. Strange symbols appear on the sails. Livestock is slaughtered. Anyone could be to blame. Even a demon. And then three passengers are marked for death, including Samuel. With Samuel imprisoned, only Arent can solve a mystery that connects every passenger. A mystery that stretches back into their past and now threatens to sink the ship, killing everybody on board.
Sourcebooks Landmark | 9781728206028
EARTHLINGS written by Sayaka Murata, translated by Ginny Tapley Takemori (Fiction)
Each summer, Natsuki counts down the days until her family drives into the mountains of Nagano to visit her grandparents. One summer, her cousin Yuu confides to Natsuki that he is an extraterrestrial and that every night he searches the sky for the spaceship that might take him back to his home planet. Natsuki wonders if she might be an alien too. Back in her city home, Natsuki is scolded or ignored and even preyed upon by a young teacher at her cram school. As she grows up in a hostile, violent world, she consoles herself with memories of her time with Yuu and discovers a surprisingly potent inner power. Even as a married woman, she wonders if there is more to this world than the mundane reality everyone else seems to accept.
Grove Press | 9780802157003
ELEANOR by David Michaelis (Biography)
In the first single-volume cradle-to-grave portrait in six decades, acclaimed biographer David Michaelis delivers a stunning account of Eleanor Roosevelt's remarkable life of transformation. An orphaned niece of President Theodore Roosevelt, she converted her Gilded Age childhood of denial and secrecy into an irreconcilable marriage with her ambitious fifth cousin Franklin. Despite their inability to make each other happy, Franklin Roosevelt transformed Eleanor from a settlement house volunteer on New York's Lower East Side into a matching partner in New York's most important power couple in a generation.
Simon & Schuster | 9781439192016
ELSEWHERE by Dean Koontz (Technothriller)
Since his wife, Michelle, left seven years ago, Jeffy Coltrane has worked to maintain a normal life for himself and his 11-year-old daughter, Amity. A local eccentric known as Spooky Ed entrusts Jeffy with hiding a strange and dangerous object and tells Jeffy that he must never use the device. But after a visit from a group of ominous men, Jeffy and Amity find themselves accidentally activating the key and discovering an extraordinary truth. The device allows them to jump between parallel planes at once familiar and bizarre, wondrous and terrifying. And Jeffy and Amity can't help but wonder if Michelle could be just a click away. But a man with a dark purpose is in pursuit of the device, determined to use its grand potential for profound evil.
Thomas & Mercer | 9781542019859
GOLEM GIRL: A Memoir by Riva Lehrer (Memoir)
In 1958, amongst the children born with spina bifida is Riva Lehrer. At the time, most such children are not expected to survive. Her parents and doctors are determined to "fix" her, sending the message over and over again that she is broken. Enduring countless medical interventions, Riva tries her best to be a good girl and a good patient in the quest to be cured. Everything changes when, as an adult, Riva is invited to join a group of artists, writers and performers who are building Disability Culture. They insist that disability is an opportunity for creativity and resistance. Emboldened, Riva asks if she can paint their portraits --- inventing an intimate and collaborative process that will transform the way she sees herself, others and the world.
One World | 9781984820303
THE INVISIBLE LIFE OF ADDIE LaRUE by V. E. Schwab (Fantasy)
France, 1714. In a moment of desperation, a young woman makes a Faustian bargain to live forever --- and is cursed to be forgotten by everyone she meets. Thus begins the extraordinary life of Addie LaRue, and a dazzling adventure that will play out across centuries and continents, across history and art, as a young woman learns how far she will go to leave her mark on the world. But everything changes when, after nearly 300 years, Addie stumbles across a young man in a hidden bookstore and he remembers her name.
Tor Books | 9780765387561
IS THIS ANYTHING? by Jerry Seinfeld (Entertainment/Humor)
Since his first performance at the legendary New York nightclub "Catch a Rising Star" as a 21-year-old college student in the fall of 1975, Jerry Seinfeld has written his own material and saved everything. "Whenever I came up with a funny bit, whether it happened on a stage, in a conversation, or working it out on my preferred canvas, the big yellow legal pad, I kept it in one of those old school accordion folders," Seinfeld writes. "So I have everything I thought was worth saving from forty-five years of hacking away at this for all I was worth." For this book, Seinfeld has selected his favorite material, organized decade by decade. Readers will witness the evolution of one of the great comedians of our time and gain new insights into the thrilling but unforgiving art of writing stand-up comedy.
Simon & Schuster | 9781982112691
LEAVE THE WORLD BEHIND by Rumaan Alam (Fiction)
Amanda and Clay head out to a remote corner of Long Island expecting a vacation: a quiet reprieve from life in New York City, quality time with their teenage son and daughter, and a taste of the good life in the luxurious home they've rented for the week. But a late-night knock on the door breaks the spell. Ruth and G. H. are an older couple --- it's their house, and they've arrived in a panic. They bring the news that a sudden blackout has swept the city. But in this rural area --- with the TV and internet now down, and no cell phone service --- it's hard to know what to believe. Should Amanda and Clay trust this couple, and vice versa? What happened back in New York? Is the vacation home a truly safe place for their families? And are they safe from one another?
Ecco | 9780062667632
MAGIC LESSONS: The Prequel to Practical Magic by Alice Hoffman (Historical Fiction/Magical Realism)
Where does the story of the Owens bloodline begin? With Maria Owens, in the 1600s, when she's abandoned in a snowy field in rural England as a baby. Under the care of Hannah Owens, Maria learns about the "Unnamed Arts." Hannah recognizes that Maria has a gift, and she teaches the girl all she knows. It is here that she learns her first important lesson: Always love someone who will love you back. When Maria is abandoned by the man who has declared his love for her, she follows him to Salem, Massachusetts. Here she invokes the curse that will haunt her family. And it's here that she learns the rules of magic and the lesson that she will carry with her for the rest of her life. Love is the only thing that matters.
Simon & Schuster | 9781982108847
THE MAN WHO ATE TOO MUCH: The Life of James Beard by John Birdsall (Biography)
In the first portrait of James Beard in 25 years, John Birdsall accomplishes what no prior telling of Beard's life and work has done: He looks beyond the public image of the "Dean of American Cookery" to give voice to the gourmet's complex, queer life and, in the process, illuminates the history of American food in the 20th century. At a time when stuffy French restaurants and soulless Continental cuisine prevailed, Beard invented something strange and new: the notion of an American cuisine. THE MAN WHO ATE TOO MUCH is informed by previously overlooked correspondence, years of archival research, and a close reading of everything Beard wrote.
W. W. Norton & Company | 9780393635713
MANTEL PIECES: Royal Bodies and Other Writing from the London Review of Books by Hilary Mantel (Essays)
In 1987, when Hilary Mantel was first published in the London Review of Books, she wrote to the editor, Karl Miller, "I have no critical training whatsoever, so I am forced to be more brisk and breezy than scholarly." This collection of 20 reviews, essays and pieces of memoir from the next three decades tells the story of what happened next. Her subjects range far and wide: Robespierre and Danton, the Hite report, Saudi Arabia where she lived for four years in the 1980s, the Bulger case, John Osborne and the Virgin Mary. There are essays about Jane Boleyn, Charles Brandon, Christopher Marlowe and Margaret Pole, which display the astonishing insight into the Tudor mind we are familiar with from the bestselling Wolf Hall Trilogy.
Fourth Estate | 9780008429973
THE MINISTRY FOR THE FUTURE by Kim Stanley Robinson (Science Fiction)
Kim Stanley Robinson's THE MINISTRY FOR THE FUTURE uses fictional eyewitness accounts to tell the story of how climate change will affect us all. Its setting is not a desolate, post-apocalyptic world, but a future that is almost upon us --- and in which we might just overcome the extraordinary challenges we face.
Orbit | 9780316300131
MISSIONARIES by Phil Klay (Fiction)
For Mason, a U.S. Army Special Forces medic, and Lisette, a foreign correspondent, America's long post-9/11 wars in the Middle East exerted a terrible draw that neither is able to shake. Where can such a person go next? All roads lead to Colombia, where the U.S. has partnered with local government to keep predatory narco gangs at bay. Mason, now a liaison to the Colombian military, is ready for the good war, and Lisette is more than ready to cover it. Juan Pablo, a Colombian officer, must juggle managing the Americans' presence and navigating a viper's nest of factions bidding for power. Meanwhile, Abel, a lieutenant in a local militia, has lost almost everything in the seemingly endless carnage of his home province, where the lines between drug cartels, militias and the state are semi-permeable.
Penguin Press | 9781984880659
NEVER TURN BACK by Christopher Swann (Mystery/Thriller)
Ethan Faulkner is a precocious child with a brilliant but troublesome sister, a war vet for a father, and a weary mother trying to manage their family. One night a young woman rings their doorbell, desperate to hide from two men who are pursuing her, when one of the two barges in after her. The struggle leaves both of Ethan's parents dead. Years later, Ethan hasn't quite followed through on his promise to his dying father --- to take care of his sister. Quite frankly, he wants her to suffer for preventing him from getting to his dad before he died all those years ago. When news of a brutal murder breaks with evidence pointing to Ethan as the prime suspect, all the painful memories of his past come rushing to meet him.
Crooked Lane Books | 9781643855370
THE NIGHTWORKERS by Brian Selfon (Thriller)
Shecky Keenan's family is under fire --- or at least it feels that way. Bank accounts have closed unexpectedly, a strange car has been parked near the house at odd hours, and Emil Scott, an enigmatic artist and the family's new runner, is missing --- along with the $250,000 of dirty money he was carrying. Shecky moves money for an array of unsavory clients, and his nephew Henry is his bagman. His niece Kerasha, the famed former child-thief of Bushwick, is still learning the family trade, but her quick mind and quicker fingers are already being put to use. They love one another, but trust is thin when secrets are the family trade. And someone will be coming for that missing money --- soon.
MCD | 9780374222017
OVER THE WOODWARD WALL by A. Deborah Baker (Dark Fantasy/Adventure)
Avery is an exceptional child. Everything he does is precise, from the way he washes his face in the morning, to the way he completes his homework. Zib is also an exceptional child, because all children are, in their own way. But where everything Avery does and is can be measured, nothing Zib does can possibly be predicted, except for the fact that she can always be relied upon to be unpredictable. On an unplanned detour from home to school one morning, Avery and Zib find themselves climbing over a stone wall into the Up and Under --- an impossible land filled with mystery, adventure and the strangest creatures. They must find themselves and each other if they are to also find their way out and back to their own lives.
Tor.com | 9780765399274
SAVING STALIN: Roosevelt, Churchill, Stalin, and the Cost of Allied Victory in Europe by John Kelly (History)
In the summer of 1941, Harry Hopkins, Franklin Roosevelt's trusted advisor, arrived in Moscow to assess whether the U.S. should send aid to Russia as it had to Britain. And unofficially he was there to determine whether Josef Stalin --- the man who had starved four million Ukrainians to death in the early 1930s, another million in the purges of the late 1930s, and a further million in the labor camps of the Gulag --- was worth saving. Hopkins sensed that saving Stalin was going to be a treacherous business. In SAVING STALIN, John Kelly chronicles the turbulent wartime relationship between Britain, America and the Soviet Union with a unique focus on unknown and unexplored aspects of the story.
Hachette Books | 9780306902772
THE SEARCHER by Tana French (Mystery/Thriller)
Cal Hooper thought a fixer-upper in a bucolic Irish village would be the perfect escape. After 25 years in the Chicago police force and a bruising divorce, he just wants to build a new life in a pretty spot with a good pub where nothing much happens. But when a local kid whose brother has gone missing arm-twists him into investigating, Cal uncovers layers of darkness beneath his picturesque retreat, and starts to realize that even small towns shelter dangerous secrets.
Viking | 9780735224650
SNOW by John Banville (Historical Mystery)
Detective Inspector St. John Strafford has been summoned to County Wexford to investigate a murder. A parish priest has been found dead in Ballyglass House, the family seat of the aristocratic, secretive Osborne family. The year is 1957, and the Catholic Church rules Ireland with an iron fist. Strafford faces obstruction at every turn, from the heavily accumulating snow to the culture of silence in the tight-knit community he begins to investigate. As he delves further, he learns that the Osbornes are not at all what they seem. And when his own deputy goes missing, Strafford must work to unravel the ever-expanding mystery before the community's secrets threaten to obliterate everything.
Hanover Square Press | 9781335230003
STILL LIFE: A Karen Pirie Novel by Val McDermid (Mystery/Thriller)
When a lobster fisherman discovers a dead body in Scotland's Firth of Forth, DCI Karen Pirie is called in to investigate. She quickly discovers that the case will require untangling a complicated web --- including a historic disappearance, art forgery and secret identities --- that seems to orbit around a painting copyist who can mimic anyone from Holbein to Hockney. Meanwhile, a traffic crash leads to the discovery of a skeleton in a suburban garage. Needless to say, Karen has her plate full. Meanwhile, the man responsible for the death of the love of her life is being released from prison, reopening old wounds just as she was getting back on her feet.
Atlantic Monthly Press | 9780802157447
THE TRAVELLER AND OTHER STORIES by Stuart Neville (Crime Fiction/Short Stories)
Since his debut novel, the modern classic THE GHOSTS OF BELFAST, was published a decade ago, Stuart Neville has published eight other critically acclaimed novels and achieved international recognition as one of crime fiction's great living writers. Now, for the first time, Neville offers readers a collection of his short fiction --- 12 chilling stories that traverse and blend the genres of noir, horror and speculative fiction, and bring the history and lore of Neville's native Northern Ireland to glittering life. The collection concludes with the long-awaited novella "The Traveller," the companion piece to THE GHOSTS OF BELFAST and COLLUSION.
Soho Crime | 9781641292030
TROUBLES IN PARADISE by Elin Hilderbrand (Fiction)
After uprooting her life in the States, Irene Steele has just settled in at the villa on St. John where her husband, Russ, had been living a double life. But a visit from the FBI shakes her foundations, and Irene once again learns just how little she knew about the man she loved. With help from their friends, Irene and her sons set up their lives while evidence mounts that the helicopter crash that killed Russ may not have been an accident. Meanwhile, the island watches this drama unfold --- including the driver of a Jeep with tinted windows who seems to be shadowing the Steele family. As a storm gathers strength in the Atlantic, surprises are in store for the Steeles: help from a mysterious source, and a new beginning in the paradise that has become their home.
Little, Brown and Company | 9780316435581
A WILD WINTER SWAN by Gregory Maguire (Historical Fiction/Magical Realism)
Following her brother's death and her mother's emotional breakdown, Laura now lives on the Upper East Side of Manhattan with her grandparents. The quiet, awkward teenager has been getting into trouble at home and has been expelled from her high school. When Christmas is over and the new year begins, Laura may find herself at boarding school in Montreal. Nearly unmoored from reality through her panic and submerged grief, Laura is startled when a handsome swan boy with only one wing lands on her roof. She tries to build him a wing so he can fly home. Little does she know that her struggle to find help for her new friend parallels that of her grandparents, who are desperate for a distant relative's financial aid to save the family store.
William Morrow | 9780062980786
THE WRONG KIND OF WOMAN by Sarah McCraw Crow (Fiction)
In late 1970, Oliver Desmarais drops dead in his front yard while hanging Christmas lights. In the year that follows, his widow, Virginia, struggles to find her place on the campus of the elite New Hampshire men's college where Oliver was a professor. While Virginia had always shared her husband's prejudices against the four outspoken, never-married women on the faculty, she now finds herself depending on them, even joining their work to bring the women's movement to Clarendon College. Soon, though, reports of violent protests across the country reach this sleepy New England town, stirring tensions between the fraternal establishment of Clarendon and those calling for change. Virginia must decide if she's willing to put herself and her family at risk for a cause that had never felt like her own.
Mira | 9780778310075
THE ZEALOT AND THE EMANCIPATOR: John Brown, Abraham Lincoln, and the Struggle for American Freedom by H. W. Brands (History)
John Brown was a charismatic and deeply religious man who heard the God of the Old Testament speaking to him, telling him to destroy slavery by any means. When Congress opened Kansas territory to slavery in 1854, Brown raised a band of followers to wage war. His men tore pro-slavery settlers from their homes and hacked them to death with broadswords. Brown's violence pointed ambitious Illinois lawyer and former officeholder Abraham Lincoln toward a different solution to slavery: politics. Lincoln spoke cautiously and dreamed big, plotting his path back to Washington and perhaps to the White House. Yet his caution could not protect him from the vortex of violence Brown had set in motion.
Doubleday | 9780385544009
On Sale the Week of October 5th in Paperback
October 6th
ALL BLOOD RUNS RED: The Legendary Life of Eugene Bullard --- Boxer, Pilot, Soldier, Spy by Phil Keith with Tom Clavin (Biography)
Eugene Bullard lived one of the most fascinating lives of the 20th century. The son of a former slave and an indigenous Creek woman, Bullard fled home at the age of 11 to escape the racial hostility of his Georgia community. When his journey led him to Europe, he garnered worldwide fame as a boxer, and later as the first African American fighter pilot in history. After the war, Bullard returned to Paris a celebrated hero. But little did he know that the dramatic, globe-spanning arc of his life had just begun. ALL BLOOD RUNS RED is the inspiring untold story of an American hero, a thought-provoking chronicle of the 20th century, and a portrait of a man who came from nothing and by his own courage, determination, gumption, intelligence and luck forged a legendary life.
Hanover Square Press | 9781335016669
BRIGHT AND DANGEROUS OBJECTS by Anneliese Mackintosh (Science Fiction)
Paperback Original
Commercial deep-sea diver Solvig has a secret. She wants to be one of the first human beings to colonize Mars, and she's one of a hundred people shortlisted by the Mars Project to do just that. But to fulfill her ambition, she'll have to leave behind everything she's ever known --- for the rest of her life. As the prospect of heading to space becomes more real, 37-year-old Solvig is forced to define who she really is. Will she come clean to James, her partner, about her plans? Or will she turn her back on the project and commit to her life on Earth? Maybe even try for a baby, like James is hoping? Is there any way she can start a family and go to Mars? Does she even want both things?
Tin House Books | 9781951142100
THE COMPANIONS by Katie M. Flynn (Dystopian/Science Fiction)
In the wake of a highly contagious virus, California is under quarantine. Sequestered in high-rise towers, the living can't go out, but the dead can come in --- and they come in all forms. Wealthy participants in the "companionship" program choose to upload their consciousness before dying, so they can stay in the custody of their families. The less fortunate are rented out to strangers upon their death, but all companions become the intellectual property of Metis Corporation, creating a new class of people --- a command-driven product-class without legal rights or true free will. Sixteen-year-old Lilac is one of the less fortunate, leased to a family of strangers. But when she realizes she's able to defy commands, she throws off the shackles of servitude and runs away, searching for the woman who killed her.
Gallery/Scout Press | 9781982122164
CONDÉ NAST: The Man and His Empire: A Biography by Susan Ronald (Biography)
Condé Nast's life and career was as high profile and glamorous as his magazines. Moving to New York in the early 20th century with just the shirt on his back, he soon became the highest paid executive in the United States, acquiring Vogue in 1909 and Vanity Fair in 1913. Alongside his editors, he built the first-ever international magazine empire, introducing European modern art, style and fashions to an American audience. Written with the cooperation of his family on both sides of the Atlantic and a dedicated team at Condé Nast Publications, critically acclaimed biographer Susan Ronald reveals the life of an extraordinary American success story.
St. Martin's Griffin | 9781250180032
A CRUEL DECEPTION: A Bess Crawford Mystery by Charles Todd (Historical Mystery)
Sister Bess Crawford, who has been working with the severely wounded in England in the wake of the Great War, is asked to carry out a personal mission in Paris for a Matron at the London headquarters of The Queen Alexandra's. When she locates Lawrence Minton, she finds a bitter and disturbed officer who is well on his way toward an addiction to opiates. He tells her that he doesn't care if he lives or dies, as long as he can find oblivion. But what has changed him? What is it that haunts him? He can't confide in Bess, because the truth is so deeply buried in his mind that he can only relive it in nightmares. The officers who had shared a house with him in Paris profess to know nothing. Still, Bess is reluctant to trust them even when they offer her their help.
William Morrow Paperbacks | 9780062859846
A DOOR IN THE EARTH by Amy Waldman (Fiction)
College senior Parveen Shams feels pulled between her charismatic and mercurial anthropology professor and the comfortable but predictable Afghan-American community in her Northern California hometown. When she discovers a bestselling book called Mother Afghanistan, a memoir by humanitarian Gideon Crane that has become a bible for American engagement in the country, she is inspired. Galvanized by Crane's experience, Parveen travels to a remote village in the land of her birth to join the work of his charitable foundation. When she arrives, however, Crane's maternity clinic is mostly unstaffed. The villagers do not exhibit the gratitude she expected to receive. And Crane's memoir appears to be littered with mistakes, or outright fabrications.
Back Bay Books | 9780316451567
EVERY NOW AND THEN by Lesley Kagen (Historical Fiction)
Paperback Original
The summer of 1960 was the hottest ever for Summit, Wisconsin. But for Frankie, Viv and Biz, 11-year-old best friends, it would forever be remembered as the summer that evil paid a visit to their small town. With a to-do list in hand, the girls set forth from their hideout to make their mark on that summer, but when three patients escape from Broadhurst Mental Institution, their idyllic lives take a sinister turn. Determined to uncover long-held secrets, the girls have no idea that what they discover could cost them their lives and the ones they hold dear. Six decades later, Biz, now a bestselling novelist, remembers that long-ago summer and how it still haunts her and her lifelong friend.
Alcove Press | 9781643853543
GRAND UNION: Stories by Zadie Smith (Fiction/Short Stories)
In her first short story collection, Zadie Smith combines her power of observation and her inimitable voice to mine the fraught and complex experience of life in the modern world. Interweaving 11 completely new and unpublished stories with some of her best-loved pieces from The New Yorker and elsewhere, Smith presents a dizzyingly rich and varied collection of fiction. Moving exhilaratingly across genres and perspectives, from the historic to the vividly current to the slyly dystopian, GRAND UNION is a sharply alert and prescient collection about time and place, identity and rebirth, the persistent legacies that haunt our present selves, and the uncanny futures that rush up to meet us.
Penguin Books | 9780525559016
THE HOLLOW PLACES by T. Kingfisher (Supernatural Thriller/Horror)
Paperback Original
Pray they are hungry. Kara finds the words in the mysterious bunker that she's discovered behind a hole in the wall of her uncle's house. Freshly divorced and living back at home, Kara now becomes obsessed with these cryptic words and starts exploring this peculiar area --- only to discover that it holds portals to countless alternate realities. But these places are haunted by creatures that seem to hear thoughts…and the more one fears them, the stronger they become.
Gallery/Scout Press | 9781534451124
HYMNS OF THE REPUBLIC: The Story of the Final Year of the American Civil War by S. C. Gwynne (History)
The fourth and final year of the Civil War offers one of the most compelling narratives and one of history's great turning points. Now, Pulitzer Prize finalist S. C. Gwynne breathes new life into the epic battle between Robert E. Lee and Ulysses S. Grant; the advent of 180,000 black soldiers in the Union army; William Tecumseh Sherman's March to the Sea; the rise of Clara Barton; the election of 1864 (which Lincoln nearly lost); the wild and violent guerrilla war in Missouri; and the dramatic final events of the war, including Lee's surrender at Appomattox and the murder of Abraham Lincoln.
Scribner | 9781501116230
IMAGINARY FRIEND by Stephen Chbosky (Horror)
Determined to improve life for her and her son, Christopher, single mother Kate Reese flees an abusive relationship in the middle of the night with her child. Together, they find themselves drawn to the tight-knit community of Mill Grove, Pennsylvania. It's as far off the beaten track as they can get. At first, it seems like the perfect place to finally settle down. Then Christopher vanishes. For six awful days, no one can find him. Until Christopher emerges from the woods at the edge of town, unharmed but not unchanged. He returns with a voice in his head only he can hear, with a mission only he can complete: Build a tree house in the woods by Christmas, or his mother and everyone in the town will never be the same again.
Grand Central Publishing | 9781538731352
IN THE SHADOW OF VESUVIUS: A Lady Emily Mystery by Tasha Alexander (Historical Mystery)
Lady Emily and her husband, Colin Hargreaves, have accompanied her dear friend, Ivy Brandon, on a trip to Pompeii. When they uncover a corpse and the police dismiss the murder as the work of local gangsters, Emily launches an investigation of her own. She seems to be aided by the archaeologists excavating the ruins, but each of them has secrets. The sudden appearance of a beautiful young woman who claims a shocking relationship to the Hargreaves family throws Emily's investigation off-course. And as she struggles to face an unsettling truth about Colin's past, it becomes clear that someone else wants her off the case --- for good. How far below the surface can Emily dig before she risks burying herself along with the truth?
Minotaur Books | 9781250164742
ON THE PLAIN OF SNAKES: A Mexican Journey by Paul Theroux (Travel/Memoir)
Paul Theroux has spent his life crisscrossing the globe in search of the histories and peoples that give life to the places they call home. Now, as immigration debates boil around the world, Theroux has set out to explore a country key to understanding our current discourse: Mexico. Just south of the Arizona border, in the desert region of Sonora, he finds a place brimming with vitality, yet visibly marked by both the US Border Patrol looming to the north and mounting discord from within. Theroux stops to talk with residents, visits Zapotec mill workers in the highlands, and attends a Zapatista party meeting, communing with people of all stripes who remain south of the border even as their families brave the journey north.
Mariner Books | 9780358362791
ORDINARY PEOPLE by Diana Evans (Fiction)
In a crooked house in South London, Melissa feels increasingly that she's defined solely by motherhood, while Michael mourns the former thrill of their romance. In the suburbs, Stephanie's aspirations for bliss on the commuter belt, coupled with her white middle-class upbringing, compound Damian's itch for a bigger life catalyzed by the death of his activist father. Longtime friends from the years when passion seemed permanent, the couples have stayed in touch, gathering for births and anniversaries, bonding over discussions of politics, race and art. But as bonds fray, the lines once clearly marked by wedding bands aren't so simply defined.
Liveright | 9781631498138
THE OTHER PEOPLE by C. J. Tudor (Thriller)
Driving home one night, Gabe is stuck behind a rusty old car. He sees a little girl's face appear in its rear window. It's his five-year-old daughter, Izzy. He never sees her again. Three years later, Gabe spends his days and nights traveling up and down the highway, searching for the car that took his daughter. When that same vehicle is found abandoned with a body inside, Gabe must confront not just the day Izzy disappeared but the painful events from his past now dredged to the surface. Fran and her daughter, Alice, are trying to keep one step ahead of the people who want to hurt them --- because Fran knows what really happened to Gabe's daughter. She knows who is responsible. And she knows what they will do if they ever catch up to her and Alice.
Ballantine Books | 9781984825018
PEOPLE DIE IN SUNSHINE: A Novel of Miami by Gloria Nagy (Mystery/Thriller)
Paperback Original
PEOPLE DIE IN SUNSHINE is a carnival ride through the externally glamorous but internally twisted lives of two people, Frederick and Coco Rothenstein, and their world --- one most of us only know about from reading true-crime stories and news accounts of the lives of the super-rich and entitled dwellers in the bastions of wealth and privilege where families such as the Rothensteins reign. The first four words of Gloria Nagy's scorching, ironic tale of greed, glamour, envy, avarice and the Janus-headed coin of love and hate are: "Money. Money. Money. Money." What Nagy accomplishes in a work of humor, heartbreak, murder and redemption reinforces those four words.
Sheer Bliss Communications, LLC | 9781735243917
THE RETURN by Rachel Harrison (Thriller/Horror)
Julie is missing, and no one believes she will ever return --- except Elise. Elise knows Julie better than anyone, and feels it in her bones that her best friend is out there and that one day Julie will come back. She's right. Two years to the day that Julie went missing, she reappears with no memory of where she's been or what happened to her. Along with Molly and Mae, their two close friends from college, the women decide to reunite at a remote inn. But the second Elise sees Julie, she knows something is wrong --- she's emaciated, with sallow skin and odd appetites. And as the weekend unfurls, it becomes impossible to deny that the Julie who vanished two years ago is not the same Julie who came back. But then who --- or what --- is she?
Berkley | 9780593098677
THE RISE OF MAGICKS: Chronicles of The One, Book 3 by Nora Roberts (Dystopian Fantasy)
After the sickness known as the Doom destroyed civilization, magick has become commonplace, and Fallon Swift has spent her young years learning its ways. Fallon cannot live in peace until she frees those who have been preyed upon by the government or the fanatical Purity Warriors, endlessly hunted or locked up in laboratories, brutalized for years on end. She is determined to save even those who have been complicit with this evil out of fear or weakness --- if, indeed, they can be saved. Strengthened by the bond she shares with her fellow warrior, Duncan, Fallon has already succeeded in rescuing countless shifters and elves and ordinary humans. Now she must help them heal --- and rediscover the light and faith within themselves.
St. Martin's Griffin | 9781250123046
A SINGLE THREAD by Tracy Chevalier (Historical Fiction)
After the Great War took both her beloved brother and her fiancé, Violet Speedwell has become a "surplus woman," one of a generation doomed to a life of spinsterhood after the war killed so many young men. Yet Violet cannot reconcile herself to a life spent caring for her grieving, embittered mother. So she saves enough to move out of her mother's place and into the town of Winchester, home to one of England's grandest cathedrals. There, Violet is drawn into a society of broderers --- women who embroider kneelers for the Cathedral. But when forces threaten her new independence and another war appears on the horizon, Violet must fight to put down roots in a place where women aren't expected to grow.
Penguin Books | 9780525558262
SPOILER ALERT by Olivia Dade (Romantic Comedy)
Paperback Original
The world may know Marcus Caster-Rupp as Aeneas, star of the biggest show on television, but fanfiction readers call him something else: Book!AeneasWouldNever. Marcus gets out his frustrations with the show through anonymous stories about the internet's favorite couple, Aeneas and Lavinia. But if anyone discovered his online persona, he'd be finished in Hollywood. April Whittier has secrets of her own. A hardcore Lavinia fan, she's long hidden her fanfic and cosplay hobbies from her "real life" --- but not anymore. When she dares to post her latest costume creation on Twitter, her plus-size take goes viral. And when Marcus asks her out to spite her internet critics, truth officially becomes stranger than fanfiction.
Avon | 9780063005549
TUESDAY MOONEY TALKS TO GHOSTS by Kate Racculia (Mystery/Humor)
Tuesday Mooney is a loner who keeps to herself and begrudgingly socializes. But when Vincent Pryce, Boston's most eccentric billionaire, dies --- leaving behind an epic treasure hunt through the city, with clues inspired by his hero, Edgar Allan Poe --- Tuesday's adventure finally begins. Puzzle-loving Tuesday searches for clue after clue, joined by a ragtag crew. The hunt tests their mettle, and with other teams from around the city also vying for the promised prize --- a share of Pryce's immense wealth --- they must move quickly. Pryce's clues can't be cracked with sharp wit alone; the searchers must summon the courage to face painful ghosts from their pasts (some more vivid than others) and discover their most guarded desires and dreams.
Mariner Books | 9780358410768
WALK THE WIRE by David Baldacci (Thriller)
When Amos Decker and his FBI colleague Alex Jamison are called to London, North Dakota, they instantly sense that the thriving fracking town is ripe for trouble. They are ordered to investigate the death of a young woman named Irene Cramer, whose body was expertly autopsied and then dumped in the open --- which is only the beginning of the oddities surrounding the case. As Decker and Jamison dig into Irene's life, they are shocked to discover that the woman who walked the streets by night as a prostitute was a teacher for a local religious sect by day --- a sect operating on land once owned by a mysterious government facility that looms over the entire community.
Grand Central Publishing | 9781538761472
WHEN LIFE GIVES YOU PEARS: The Healing Power of Family, Faith, and Funny People by Jeannie Gaffigan (Memoir)
In 2017, Jeannie Gaffigan's life came to a crashing halt when she was diagnosed with a life-threatening brain tumor. As the mother of five kids --- six if you include her husband, author/comedian Jim Gaffigan --- sat in the neurosurgery department, all she could think was "Am I going to die?" Thankfully, Jeannie and her family were able to survive their time of crisis, and now she is sharing her deeply personal journey through this miraculous story: the challenging conversations she had with her children; how she came to terms with feeling powerless and ferociously crabby while bedridden and unable to eat for a month; and how she ultimately learned, re-learned and re-re-learned to be more present in life.
Grand Central Publishing | 9781538751053
WHEN WE WERE YOUNG & BRAVE by Hazel Gaynor (Historical Fiction)
Paperback Original
China, December 1941. Having left an unhappy life in England for a teaching post at a missionary school in northern China, Elspeth Kent is now anxious to return home to help the war effort. But as she prepares to leave China, a terrible twist of fate determines a different path for Elspeth and those in her charge. Ten-year-old Nancy Plummer has always felt safe at Chefoo School, protected by her British status. But when Japan declares war on Britain and America, Japanese forces take control of the school, and the security and comforts Nancy and her friends are used to are replaced by privation, uncertainty and fear. Now the enemy, and separated from their parents, the children look to their teachers to provide a sense of unity and safety.
William Morrow Paperbacks | 9780062995261

October 7th
A BEND IN THE RIVER by Libby Fischer Hellmann (Historical Fiction)
Paperback Original
In 1968, two young Vietnamese sisters flee to Saigon after their village on the Mekong River is attacked by American forces and burned to the ground. The only survivors of the brutal massacre that killed their family, the sisters struggle to survive but become estranged, separated by sharply different choices and ideologies. Mai ekes out a living as a GI bar girl, but Tam's anger festers, and she heads into jungle terrain to fight with the Viet Cong. For nearly 10 years, neither sister knows if the other is alive. Do they both survive the war? And if they do, can they mend their fractured relationship? Or are the wounds from their journeys too deep to heal?
The Red Herrings Press | 9781938733673