Wendy Wax is the USA Today bestselling author of 15 novels, including her latest that released earlier this year, MY EX-BEST FRIEND'S WEDDING, in which a wedding dress passed down through generations unravels the tangled threads of three women's lives. Wendy loves receiving books, and she recalls being gifted a "deluxe edition" of GONE WITH THE WIND, which introduced her to historical fiction. In this holiday blog post, Wendy explains how the classic book and its film adaptation --- specifically the character of Scarlett O'Hara --- inspired her "to write novels about women who are forced to discover just how strong they are when their lives crumble around them."
---
Last year, I discovered that there is a holiday in Iceland called Jólabókaflóð that revolves around book giving. Although I have no clear idea how to pronounce this holiday (and am a little worried about whether or not I got the accent marks right), I'm totally up for celebrating it.
Because, although I appreciate pretty much any gift someone takes the time to choose for me, I absolutely love receiving books.
When I was a little girl, copies of HEIDI and ANNE OF GREEN GABLES were gifts that I ripped open and read on the spot. Later, a "deluxe edition" of GONE WITH THE WIND (now dog-eared) introduced me to historical fiction --- a genre I still love --- and ultimately led me to attend the University of Georgia, thinking it would somehow feel familiar. (It seems I may have read the book a few too many times.)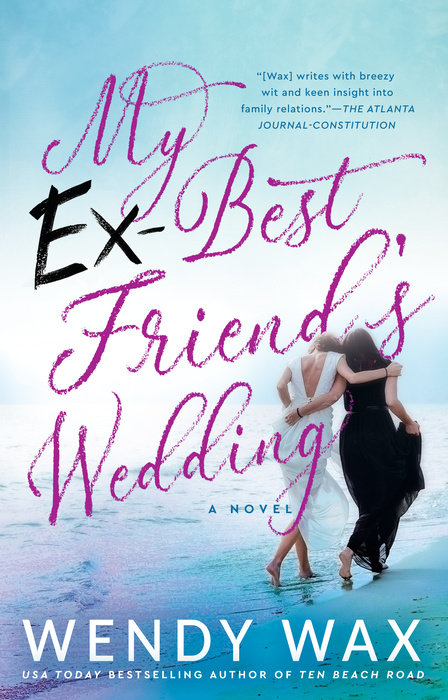 Despite how often I've read Margaret Mitchell's novel and viewed the film and its DVD, I never understood Scarlett O'Hara's longing for the well-mannered Ashley Wilkes or how she could resist bad-boy Rhett Butler. (In case you haven't guessed, I remain Team Rhett to this day.) But despite her taste in men, Scarlett's strength and determination made a huge impression on me, and no doubt contributed to my decision to write novels about women who are forced to discover just how strong they are when their lives crumble around them.
Happily, my love of GWTW in print and on film has led family and friends to gift me with what has grown into a "collection" that includes a GWTW Motion Picture Edition my sister found in a thrift store; an illustrated history of the book; a bound copy of the GWTW movie script released on the 55th anniversary of the movie's debut; and the more recent MARGARET MITCHELL'S GONE WITH THE WIND: A Bestseller's Odyssey from Atlanta to Hollywood, which was released 75 years after the original novel.
When we moved to Atlanta, one of my first stops was the Margaret Mitchell House, which includes the apartment where GWTW was written and the typewriter on which Mitchell wrote it. Being invited to speak there when my novel, THE ACCIDENTAL BESTSELLER, was released was an experience I'll always treasure. Though I'm very glad none of my novels have been written on a typewriter and without a cut-and-paste feature.
GONE WITH THE WIND definitely gave me an appreciation of strong female characters both flawed and fabulous, and looking at the books on my shelf reminds me not only of Scarlett, but of the friends and family who helped build my collection over the years, and the holidays they marked. So, whether you celebrate Christmas, Hanukkah or Jólabókaflóð, and whether you're with me on Team Rhett or not, just know that gifting books and encouraging readers will surely have a long-lasting impact. Who knows? You may end up influencing a college or career choice, or the start of a new and treasured collection.
Happy Holidays and Happy Reading!