Award-winning author T. Greenwood's most recent book, RUST & STARDUST, is the gripping, heartwrenching novel of Sally Horner, the 11-year-old kidnapping victim whose abduction in 1948 inspired Vladimir Nabokov's LOLITA. In her holiday blog post, Greenwood fondly remembers the "single most magical book" she received on Christmas when she was seven years old: A VERY YOUNG DANCER by photographer Jill Krementz. Although her passion for dancing was eventually eclipsed by her love of reading and writing, she credits the book for quietly teaching her the power of narrative and photography. It also inspired her oldest daughter, Mikaela, to pursue a career in ballet, a journey that Greenwood has documented for the last 15 years with black and white photos she has taken capturing every step in Mikaela's development as a ballerina.
---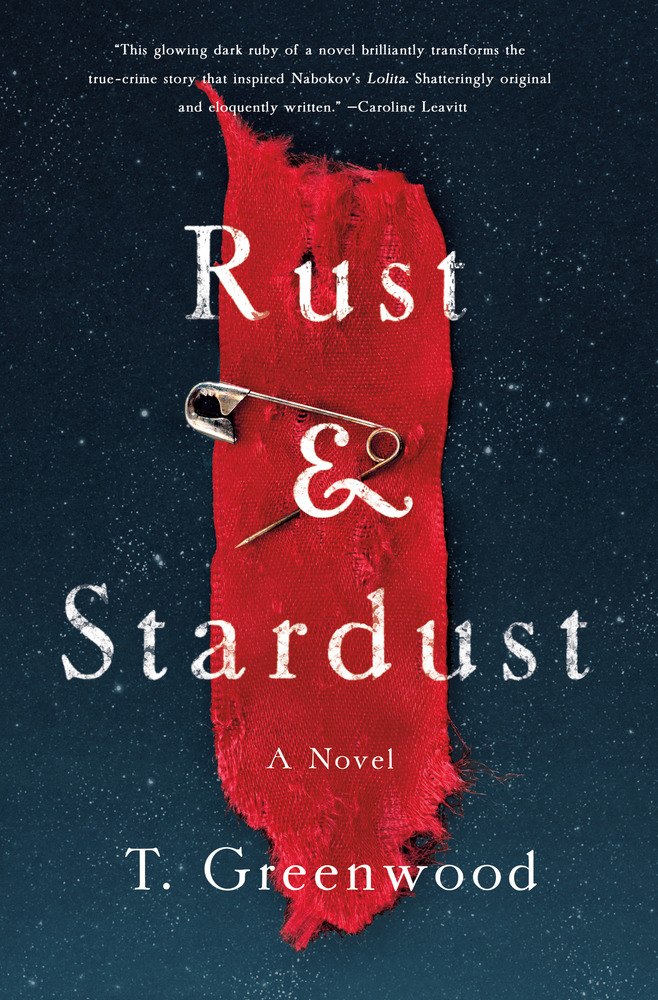 In 1976, I was seven years old and living with my family in a small town in the very rural, northeastern most corner of Vermont. That summer, I had sat in front of our tiny black and white TV and watched Nadia Comaneci, the unknown little Romanian gymnast, become the youngest all-around gold medalist in the 1976 Olympics. On the grassy lawn in front of our old farmhouse, I put on a bathing suit and attempted to replicate her tumbling moves and dance choreography. Grass-stained and bruised everywhere, I was completely obsessed.
My parents were young and struggling financially at the time, but recognizing this clear and consuming passion of mine, they found a small dance studio operated in a woman's converted garage where I could take lessons. They bought me proper leotards and drove me several times a week for classes when it became clear that I actually had some potential as a dancer.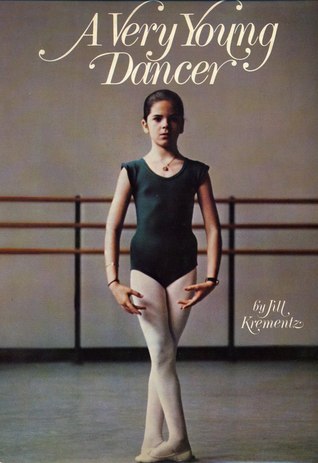 That Christmas, they gifted me the single most magical book I had ever seen: A VERY YOUNG DANCER by photographer Jill Krementz. It was a large hardcover book about a little girl (a girl just a little older than me at the time) who was performing as Clara in the New York City Ballet's "Nutcracker." The black and white documentary-style photos are seared into my memory; the glimpse into this girl's extraordinary life felt like peeking through a window into another world.
I studied the pictures (the one of her trying on her pointe shoes with her older sister, the ones of her in class at the School of American Ballet, the backstage images of her being fit for her costume and later performing). I committed her story to memory. In one photo, I remember her wearing a long, striped scarf --- scarves being something that I, living in Vermont, had many of --- and I wore my own striped scarf day and night, prompting concern from my teacher that I might have some sort of fever when I refused to take it off during class.
That book inspired a yearning I had never experienced before. I longed for that world captured in the pages of that book, for that brilliant life. But despite this passion and my parents' and teacher's nurturing of it, my dreams of being a dancer slipped away as I got older. I grew too tall to be a ballerina, suddenly awkward and gangly instead of graceful. I also found that I loved reading and writing and art, and eventually I stopped dancing altogether in favor of books, and boys, and a normal teenage life. That book, and that dream, were packed away among my other childhood things.
Many years later, when my oldest daughter, Mikaela, was three and starting to take her first ballet lessons, I found the book among the other relics from my childhood that my mother had saved. Opening those pages immediately transported me. I remembered the desire those images had once inspired, the longing and yearning that girl's story had fed. Mikaela also loved the book, and felt the call of that shimmery world as well. It was a call so strong that she has followed it for the last 15 years. Her world is the very world I once read about in the pages of that book: she dances for hours every day at her home studio and has spent the last three summers in New York City training with American Ballet Theatre. I am certain that I was thinking of this book when I began documenting her journey as a dancer with my photography.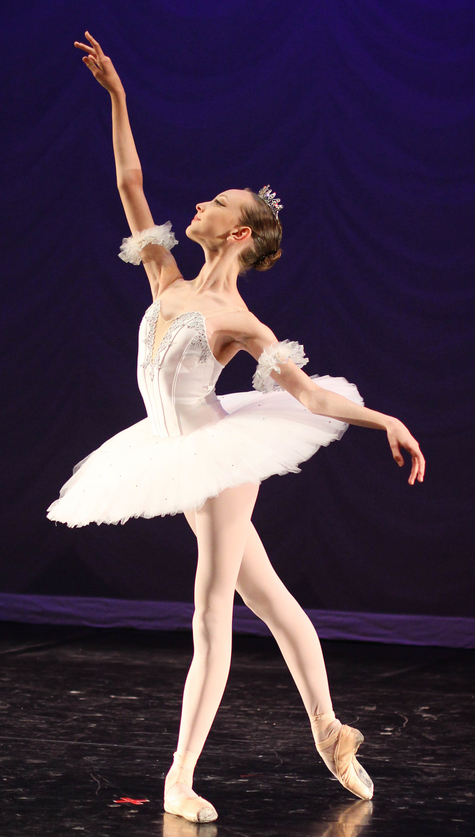 For the last 15 years, I have taken black and white photos capturing every step in her development as a ballerina. This Christmas, she is performing as the Sugar Plum Fairy in her studio's "Nutcracker," and next year she will begin the audition process to become a professional ballerina. She is living the life I once dreamed as I held that book in my hands.
What I didn't know when I was a child was that the impact of that book would be so far-reaching for me. I thought I wanted to be the girl inside the story, but instead what I became was the storyteller. That book quietly taught me the power of narrative, of photography, and the incredible ability of a book to create a window into another world. The glimpse it gave me was only into a single possible future (what wound up being my daughter's future), and I have spent my entire adult life creating windows into other worlds --- both for myself and for my readers. So many possible lives. So many possible dreams.
Books really are magic.