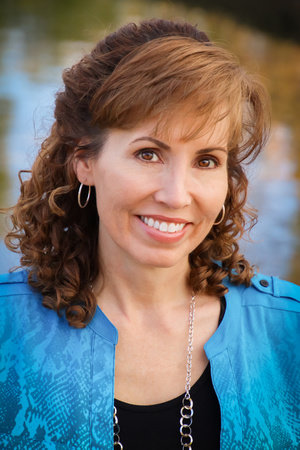 Lisa Wingate is a former journalist, inspirational speaker and New York Times bestselling author of 30 novels. Her most recent work of fiction, BEFORE WE WERE YOURS, has been a book club favorite worldwide and to date has sold over one million copies. In her holiday blog post, Lisa recalls the Christmas when her two young sons received The Dangerous Book for Boys, a series of books by Conn Iggulden and Hal Iggulden that "were not only the hit of the day. They were the hit of the year." Although her boys are all grown up now, a few of the projects that were inspired by these books remain in her possession, prompting Lisa to proclaim, "In the right hands, The Dangerous Book for Boys is a reading memory that becomes a family memory. And those are the very best kind of all."
---
It's hard for me to admit it now, but there was a time when, as a new bride, I flippantly told a co-worker, "I grew up with brothers, and when I have kids, I'm only having girls. If I have a boy, I'm giving it back."
It took a few years --- and two rounds of wanted-girl-got-boy --- to fully grow into this boy-mom thing. There's no denying that mothers of boys get the short end of the stick in clothing departments and catalogs. For a few years, I mooned over dolls, clothes and adorable, tiny purses that were miniatures of my own. Boys aren't impressed with tiny purses, china tea sets or dollhouses with lifelike furniture designed to foster the user's fledgling decorating skills.
It's harder to share the reading lives of boys, as well. They're not the least bit keen on your treasured Nancy Drew books or the Anne of Green Gables you've saved since childhood. Perhaps this disconnect is why the world, from book covers to greeting card aisles, is glutted with misty photos of mothers and daughters in matching sundresses, strolling along beaches, picking flowers and cooking together. There's something a bit less…picturesque about mothers and sons scooping tadpoles from puddles of slimy water, or watching in rapture as lines of ants diligently dismember a grasshopper carcass. There's no poetry in nabbing live flies to feed a pet praying mantis, constructing just the right lizard cage, or molding little clay pots from the suspicious-looking goo at the side of the driveway.
And yet, if you're the mother of a boy, there is a strange sort of rapture in these moments.
If there is a boy in your life who, like mine, resists the Nancy Drew collection, but loves to make, do, imagine and experiment, let me introduce you to a hit from Christmases past --- The Dangerous Book for Boys. I don't remember exactly what age my little fellows were when they found these books waiting for them on Christmas morning, but the books (and the activities therein) were not only the hit of the day. They were the hit of the year.
Our boys have grown and flown now, but, like old high school letter jackets and leftover band instruments, a few of the projects inspired by The Dangerous Book for Boys remain here and there --- drumsticks from a homemade drum long gone, a handcrafted bow and arrow, a carved walking stick, some sort of sundial-clock-looking-thing that is still a mystery. I thought I'd share a few of these with you to persuade you (just in case I haven't yet) that you need this book, if you have boys. In the right hands, The Dangerous Book for Boys is a reading memory that becomes a family memory. And those are the very best kind of all.