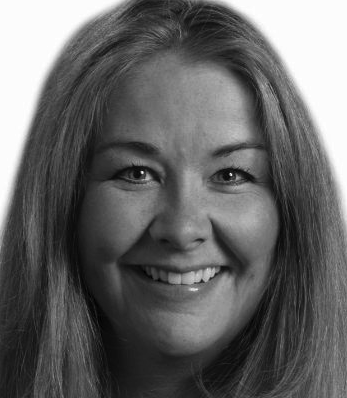 Award-winning author/illustrator Cynthia Copeland has a gift for discovering simple, timeless lessons. She did it when her children were younger with REALLY IMPORTANT STUFF MY KIDS HAVE TAUGHT ME and, more recently, in the tender, funny and irresistibly charming REALLY IMPORTANT STUFF MY DOG HAS TAUGHT ME. Turns out, Cindy's life lessons don't only come from her family. Here, she shares the impact one book about the amazing accomplishments of some pretty exceptional women --- written by a woman who is pretty exceptional herself --- has had on her own life and her daughter's.
---
When my daughter, Alex, was eight years old, she decided two things: That someday she would attend Smith College, and that after college, she would have a job that involved making books. Now a publishing executive (and a magna cum laude graduate of Smith), Alex was home recently, looking through the bookshelves in her childhood bedroom. She was moving into a larger office with more shelf space, and was selecting some favorites to bring with her.
When she came upon WRITTEN BY HERSELF: Autobiographies of American Women by Jill Ker Conway, she held it up. "I remember when you gave me this book for Christmas, Mom," she said. "It was my senior year in high school, and I'd just gotten my acceptance letter to Smith." We'd always bonded over books, and at that time we were about to embark on another shared journey --- the privilege of being educated at a top women's college where intellect and professional ambition are valued above all else, where there are no restrictions (even implied) because of gender and where women both challenge and support one another.
When I'd arrived at Smith in the late 1970s, gender equality had a long way to go. Jill Ker Conway was Smith's first female president --- and one of my professors. She held a seminar in her home where we discussed women's history over tea and pastries, perched on the antique furniture in her living room. She was inspiring, elegant and brilliant. When Alex moved into Smith's iconic Chapin House in 2007, women had made significant strides but had much more ground yet to cover. Women's colleges were not only still relevant, but crucial in fostering leadership skills: One oft-quoted statistic revealed that while only two percent of women graduating from college had attended single-sex schools, 20 percent of the women in Congress were graduates of women's colleges, as were more than a third of women board members of Fortune 1000 companies.
A collection of 25 autobiographical essays edited by Conway, WRITTEN BY HERSELF: Autobiographies of American Women celebrates the accomplishments of exceptional women, from well-known trailblazers like Gloria Steinem (Smith College '56) and Margaret Mead, to women whose stories aren't as familiar, like writer Zora Neale Hurston and physician Anne Walter Fearn. These women --- like the ones who studied with Alex and with me at Smith --- were innovators and leaders who believed in their own abilities to effect change and inspire others.
As Alex flipped through the pages before packing the book with her other favorites, she said, "I remember feeling both awe-struck and inspired when I read this, and I started to understand the legacy of these women." She was realizing the sacrifices so many women had made in order to create the wealth of opportunities she took for granted.
And this Christmas? Alex got a signed edition of Conway's book, A WOMAN'S EDUCATION. Perhaps if she has a daughter of her own someday, she'll pass it along.