Not only is Judy Chicurel an esteemed playwright, her debut collection of short stories, IF I KNEW YOU WERE GOING TO BE THIS BEAUTIFUL, I NEVER WOULD HAVE LET YOU GO, was published earlier this year. The coming-of-age stories are set in 1972 in a working-class Long Island community, and capture the universal experience of being poised between the past and the future. Here, Judy tells a different coming-of-age story --- one that is lovely, heartbreaking and entirely personal --- about one difficult holiday season and how a book saw her through it.
---
When I was 17 and a senior in high school, a friend died seven days before Christmas. She was 18 years old, her death was sudden and shocking, and the first many of us had experienced. There is never a good season for loss, but the barrage of winking, blinking lights from every window, jolly Santas ho-ho-hoing from every corner, and Christmas carols blaring from radios and loudspeakers everywhere seemed almost to mock our collective grief.
That Christmas Eve, I went to the library in our small town to find a book that would carry me through the holidays. The library was my private sanctuary; I used to hide out in the room where the old men sat reading The New York Times. It was a somewhat nerdy pastime that nursed my secret loneliness, one that I kept from my friends; this wasn't too difficult because most of them wouldn't frequent the library unless they had school reports due, and if I ran into anyone I could always say I was working on my own assignments. It comforted me, sinking into a soft leather chair, sitting in a room filled with people who looked like my grandparents, losing myself in someone else's world until the warning lights dimmed for the 5:00 closing.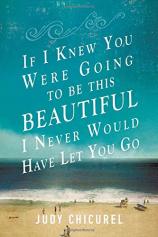 That Christmas Eve afternoon the library was closing early, so I scanned the shelves quickly, searching for something to take my mind off of everything. I came across a brightly colored book jacket that read MY SWEET ORANGE TREE, by Jose Mauro De Vasconcelos. I had never before heard of the book, or of Mr. De Vasconcelos; to this day, I wonder how the book found its way to my hometown library, as global literature had yet to make its emergence. All I knew was that the cover looked whimsical, and the title hinted at a light-hearted read; after scanning the first few pages, it seemed the perfect escape from this difficult holiday season.
At 2:00 on Christmas morning, I was weeping inconsolably in my bedroom, having finished MY SWEET ORANGE TREE in less than a day. Charming, funny, fanciful, poignant and, finally, heartbreaking, the story focuses on Zeze, a five-year-old Brazilian boy, the youngest of his family, whose parents display both haphazard affection and casual brutality towards their offspring as they scramble through their impoverished existence. But nothing can crush Zeze's resilience as he finds ways to illuminate his small life: sharing food with a destitute young girl, shunned by other children; stealing flowers to give the ugliest teacher in his school; shining shoes to earn enough to bring his father a pack of cigarettes for Christmas, though he himself receives nothing. Overlooked at home except by one older sister, Zeze forges a friendship with the straggly orange tree in the family's yard that he dismisses at first as too small to climb, which ultimately provides the perfect outlet for his vivid imagination. But it's his friendship with Portuga, a wealthy older man in town who takes an interest in Zeze, that promises the love and salvation you keep hoping will find him.
After reading the final page, I felt momentarily betrayed, finally believing the old adage "Never judge a book by its cover," which in this case seemed to promise a more insouciant read, not something that would reinforce my sense of loss and loneliness. But over that week, I found myself returning to the book again and again. And from time to time during the strange year that followed, I would read it at the library, ensconced in my leather chair that faced away from the windows. Because of De Vasconcelos' deceptively simple, almost childlike style, which brilliantly befit this captivating young narrator, the full force of the desolation in which Zeze lived didn't fully register the first time around; neither had the impact of his indomitable spirit, which, despite deprivation that no five-year-old should have to endure, helped him to rise up and sing another day, to nurture his dream of becoming a poet who wears a bowtie, to care for his sweet orange tree. Even after closing the book for the final time, I still believed in Zeze's ability to overcome obstacles, to breathe fierce life into his dreams so that they would be realized.
That was the gift that Zeze and his sweet orange tree gave me. Because if he could do it, so could the rest of us. So could I.