John Searles is the author of the national bestsellers BOY STILL MISSING and STRANGE BUT TRUE, and his essays have been published in the New York Times, the Washington Post, and other national newspapers and magazines. His latest book, HELP FOR THE HAUNTED, is about Sylvie Mason, whose parents have an unusual occupation --- helping "haunted souls" find peace. They are brutally murdered one night, and only a year later does Sylvie pursue the mystery, moving closer to the knowledge of what occurred that night --- and to the truth about her family's past and the secrets that have haunted them for years. In his Holiday Author Blog, John talks about the first book he gave his sister as a Christmas gift, and then --- thrilled by the joy it brought her --- gave it to her again and again through the years. Hey, if it ain't broke...
---

When I was growing up, people in my family did not give books as Christmas gifts. That is, except for me. And that is, except for one book. It was something that started when my youngest sister, Keri, was about nine and I was 17. She came home from school one day full of questions about a book she'd heard mentioned: THE DIARY OF ANNE FRANK. I filled her in as best I could before running to the only bookstore in our small New England town, a place called Betty's Book Swap.
The story of a young girl who spent two years in hiding during the Nazi occupation of the Netherlands before ultimately dying of typhus was hardly the cheeriest of holiday tales. It was also hardly the best gift choice for a nine-year-old. But I was so excited that one of my siblings was showing a sudden interest in reading --- an interest I'd always had --- that I hunted down a copy, wrapped it up and put it under the tree.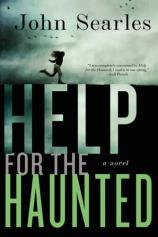 My mother looked perplexed when she saw what I'd given my sister. Keri, however, seemed appreciative. She seemed appreciative, too, when I gave her that book again a couple of years later. And again, a few years after that. And again. And again. Over the years, there were also a handful of birthdays when I gave her that book. A couple of times, I even presented her with it out of the blue, saying, "Oh, I happened to be at Betty's and look what I picked up for you."
Finally, there came a day when my sister peeled back the wrapping paper to see Anne Frank's sepia-toned face staring back at her yet again, and she couldn't keep from blurting, "No offense, but you've given me a million copies of this book already!"
"I have?"
"Yes. You have. Enough already. I like it, but one was plenty."
I should pause here and say that my mother has a kind of Master Gift-Tracking Excel Spreadsheet in her mind. Ask the woman what gift she got for Christmas in 1987, and she will spit out a detailed answer like, "Oh, that was the year your aunt gave me that Presto Pop-lite Hot Air Popcorn Popper. The thing gave off a funny electrical smell when you plugged it in. Made me nervous, so I threw it away." As for me, with a handful of exceptions, I can never recall exactly what gifts I have received or given. In this instance with my sister and the Anne Frank books, I can only blame that old excitement I felt --- and still do --- about sharing my love of reading with another person as to why I kept pressing that book upon her.
Many years have passed, and though I've not given her another copy, I have gone on to give lots of people lots of books. As a novelist and a longtime book editor at a major magazine and a book critic for various morning television shows, I am sent hundreds of books each month. I can't possibly keep them all, so I've gifted copies to libraries --- particularly in New Orleans, where so many lost their collections after the flood. I've also filled a huge section of the library at a women's prison in Niantic, Connecticut. Come to my house for dinner and chances are good you will leave with a book in your hands. As for my sister, somewhere along the way, she did become a reader and book lover after all. This past year, I've given her copies of Gillian Flynn's and Jane Green's books along with so many others. Later this week, when I head home for the holidays, I'll bring my sister a few presents --- some lotions from Sephora and toys for her kids that I know she will love, but also, tucked away among her gifts, there will be a few good books. I know she'll love them, too.