LUCK OF THE DRAW is the compelling memoir of Frank Murphy, an American hero who flew during World War II and cheated death for months in a German POW camp after being shot out of his B-17 Flying Fortress. Originally published in 2001, the book will be rereleased on February 28th with new forewords by his granddaughter, CNN entertainment reporter Chloe Melas, and his daughter, Elizabeth Murphy. Frank's incredible, inspiring story also will be featured in the upcoming Steven Spielberg and Tom Hanks series, "Masters of the Air," on Apple TV+. In this holiday blog post, Chloe reminisces about the magical Christmases she spent with her grandparents and the greatest gift they gave her.
---
When I close my eyes and wander back to memories of my grandfather, Frank Murphy, I see myself standing in his living room, surrounded by the most beautiful Christmas decorations.
My grandparents loved the holidays, but Christmas was always exceptional.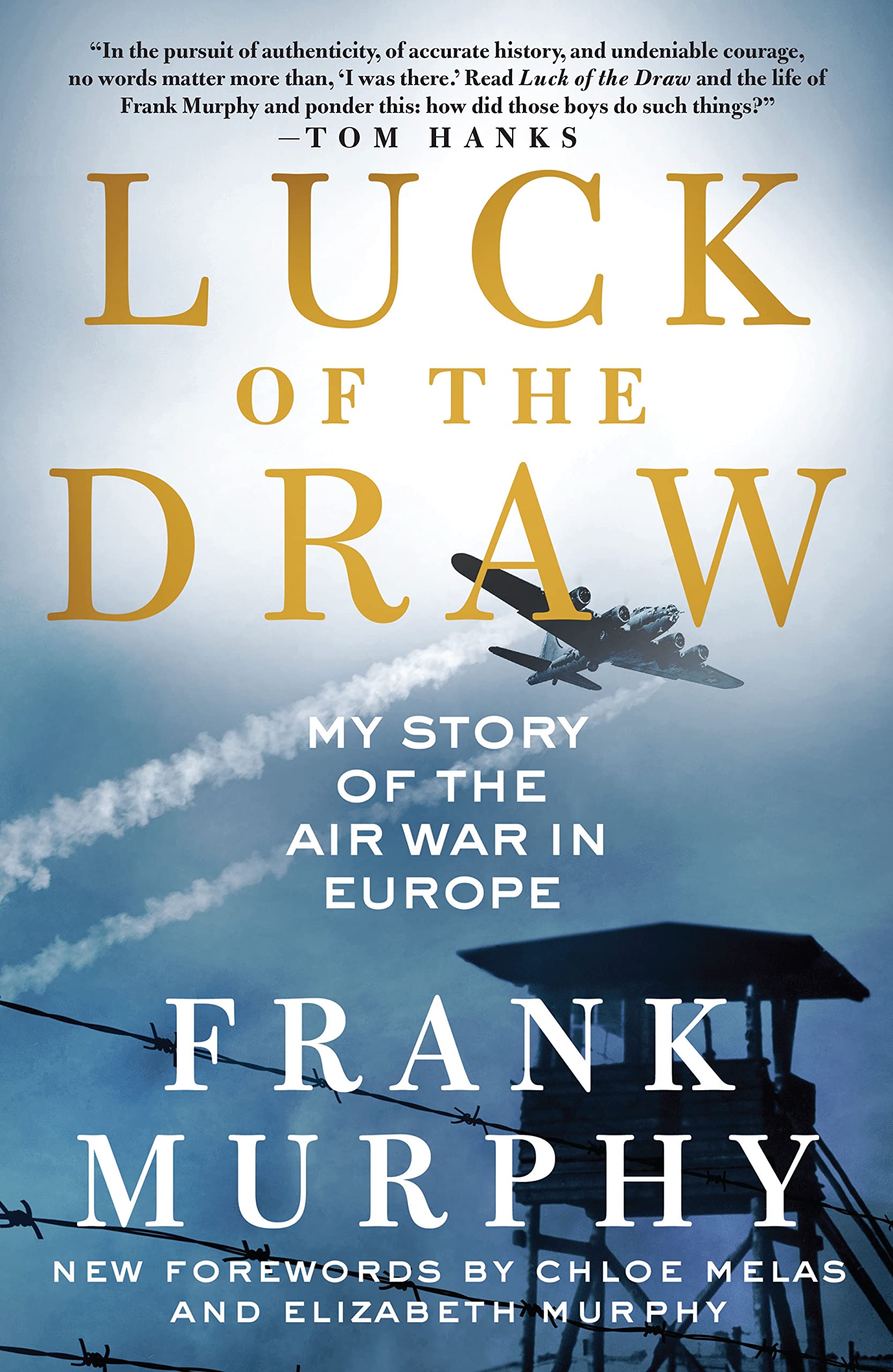 Big band classic holiday tunes would play from a record player, which was tucked in a corner adorned by holly and poinsettias. A giant Christmas tree with the most beautiful ornaments you could imagine twinkled in the center of their most formal room. And the Christmas carolers. Not the ones who would sing from house to house in the neighborhood but the collection of beautiful dolls they would set out once a year on an entry table. Complete with a miniature, red Salvation Army bucket with a real penny inside.
I'd spend hours venturing from room to room to admire the holiday décor that had been collected by them for decades. Whether it was gently tracing my fingers on the beautifully embroidered stockings that hung from their mantle or stuffing my pockets with red and green Hershey's Kisses that sat in crystal bowls. I felt like I was living a Christmas fairy tale while the smell of honey baked ham and egg nog filled the air.
My grandfather, in his soft southern voice, would tell me which decorations had once belonged to his mother, and others like the crocheted bells made by Granny, my grandmother's mother. Treasures I am sure he wondered during his time fighting in WWII in the Eighth Air Force if he would ever see again. I'd soak up each story and try to lock them into memory. Some of those very ornaments now hang on my tree, and I try to recount bits and pieces of those faded memories.
Joy and togetherness filled that home. My grandparents instilled in me the importance of tradition and family --- which, to me, is the greatest gift of all.