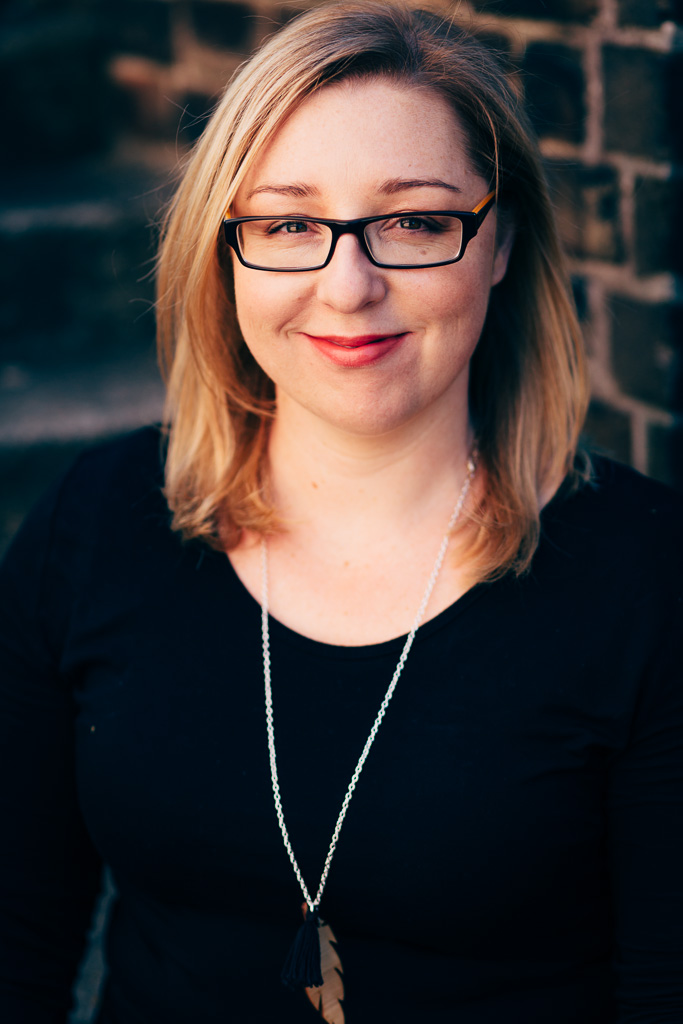 Kelly Rimmer is the worldwide and USA TODAY bestselling author of such books as BEFORE I LET YOU GO, ME WITHOUT YOU and THE SECRET DAUGHTER. Her latest novel, TRUTHS I NEVER TOLD YOU, is a post-WWII story that explores the expectations society places on women set within an engrossing family mystery that may unravel everything once believed to be true. Kelly's birthday plans this year, which included a family vacation to Tasmania, had to be canceled due to the coronavirus pandemic. Shortly thereafter, her mother made a surprise delivery at her front gate: a huge box containing a plethora of books that Kelly devoured as a child. Over these last few weeks, she has been sharing this treasure trove of goodies with her 10-year-old son and eight-year-old daughter, and it's been a wonderful bonding experience. This wouldn't have been possible without the kindness and generosity of her mother, the wisest woman Kelly knows.
---
I turned 40 in late March. To celebrate, I had booked a family vacation to beautiful Tasmania, the island state south of Australia. My husband and I were going to take our kids on the trip of a lifetime --- three weeks of hiking and mountain biking, of listening to audiobooks together as we drove, of trying new foods and seeing amazing wildlife.
Then…the pandemic happened, and the vacation was the first thing we had to cancel. Just like everyone else, we've all had our good days and our bad days over the period. Right before my birthday, I had one of those tough days --- where my concerns about the pandemic and what it would mean for our family and community had me feeling really flat. My mother arrived unannounced that day and surprised me with an early birthday gift: a huge box containing a treasure trove of the books I had devoured and loved when I was a child.
Over the past five weeks, my kids and I have immersed ourselves in those books together. We've had nights where we took turns reading a page at a time, other nights where I've done all of the reading while the kids relaxed, and nights where I've been the one listening while the children took turns on their own.
Even on the best of days, motherhood can be a challenge, and few would argue that these are "the best of days." The responsibility of raising children during this difficult moment can be overwhelming, and it's easy for me to slip into the habit of focusing so hard on the challenges ahead of us that I forget to look around and find the good in what's happening right now. But in the moments each night when my kids and I have picked up one those classic children's novels, I've found a break from the endless barrage of information and data and media, and a forced respite from all of the anxiety and the stress.
Over this period, my kids have particularly enjoyed a deep dive on my favorite childhood classic, Heidi. Oh, what magic it's been to sit cuddled up with my 10-year-old son in my arms discussing the beauty of the language and the imagery, or to lie on my eight-year-old daughter's bed listening while it's her turn to read, and to smile to myself when she gets so engrossed that she forgets she's supposed to pass the book on at the end of her page. It's remarkable to find that a 140-year-old story has wisdom and solace and distraction to offer, even now. It's miraculous that reading --- an activity we so often do on our own --- has facilitated bonding and connection, even between this frazzled mother and her bewildered children.
I wonder if my mother knew the gift she was really giving me when she left that box at our front gate five weeks ago. She's the wisest woman I know, so I suspect she already knew what I have since learned: there's a unique joy that comes from sharing the best stories, and it turns out that magic is both pandemic-proof and timeless.