David P. Wagner is the author of the Rick Montoya Italian Mystery series, the sixth installment of which, ROMAN COUNT DOWN, is now in stores. Wagner's nine years in Italy as a Foreign Service Officer, along with a tourism business he started upon his retirement, helped inspire him to become a crime fiction writer. Read on to learn more about his foreign service career and his love of all things Italian.
---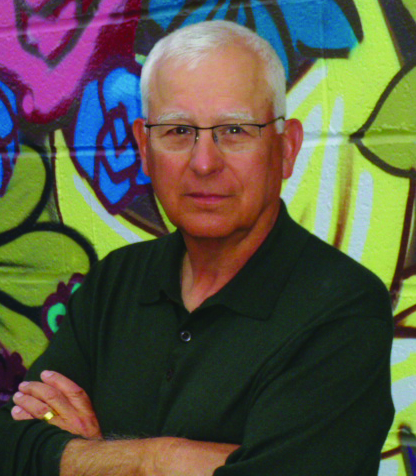 David P. Wagner was born in Ohio but grew up outside New York. He majored in English at Michigan State University before he and his wife went into the Peace Corps in Chile. After returning to teach high school English in his hometown, Wagner got word that he had been selected for the foreign service.
So began a new job --- but as it turned out, it was a posting to Milan that would make the big difference in the rest of his life. "Italy has a way of growing on you," Wagner says. "You start looking at the world differently."
Wagner began his foreign service career in Brazil, first in the northeast city of Recife, then Rio. "It was a special time for my wife and me," he recalls. They lived in the shadow of Sugar Loaf Mountain, adopted a son and, as they would do in other cities, immersed themselves in the local culture.
From there, after a few weeks in Washington brushing up on their Peace Corps Spanish, the Wagners arrived in Guayaquil, Ecuador. It was in Ecuador that news of his posting to Italy came through. For the rest of his years in the foreign service, the Wagners bounced between South America and Italy, becoming fluent in Spanish and Portuguese to go along with the Italian. When Wagner left the embassy in Rome to retire to New Mexico, he had worked a total of nine years in Italy, and the Italian bug had taken him over.
Newly retired, Wagner started a niche business writing tourist materials for travelers to Tuscany and Umbria, providing the perfect excuse for return trips. Going back and writing about what he saw reinforced something he had long believed: it is Italy's regional differences that make the country so fascinating. Each region, each province, even each town has its own history, traditions, culture and, perhaps most significantly, its own culinary specialties.
After several years as a travel writer, Wagner decided he wanted to add his own stories to the small towns he'd been writing about. Crime fiction, which still is his favorite genre, seemed the perfect way to do it. "I was very much inspired by the way Dibdin, Leon and Camilleri blended Italian culture into their stories." The result was the creation of Rick Montoya, intrepid translator and amateur sleuth, who in each book of the series finds himself in a different --- but distinctly fascinating --- Italian town.
Four years ago, the Wagners moved from New Mexico to the front range of Colorado, but Rick Montoya still identifies as much with his father's New Mexico as his mother's Italy. "You can't take the Albuquerque out of Rick Montoya, any more than you could take it out of me," Wagner admits.