Linda Johnson, one of our longtime readers, has written a wonderful piece for us about Booktopia, which takes place each year at Northshire Bookstore in Manchester, VT. It is a weekend full of highly acclaimed authors, enthusiastic readers, games, food, drink, laughter, new and old friends, and great conversations. As you can see in her blog post, Linda and Booktopia have quite a history together. This year's event will happen on May 3rd and 4th, and a few tickets are still available if you're interested in attending.
---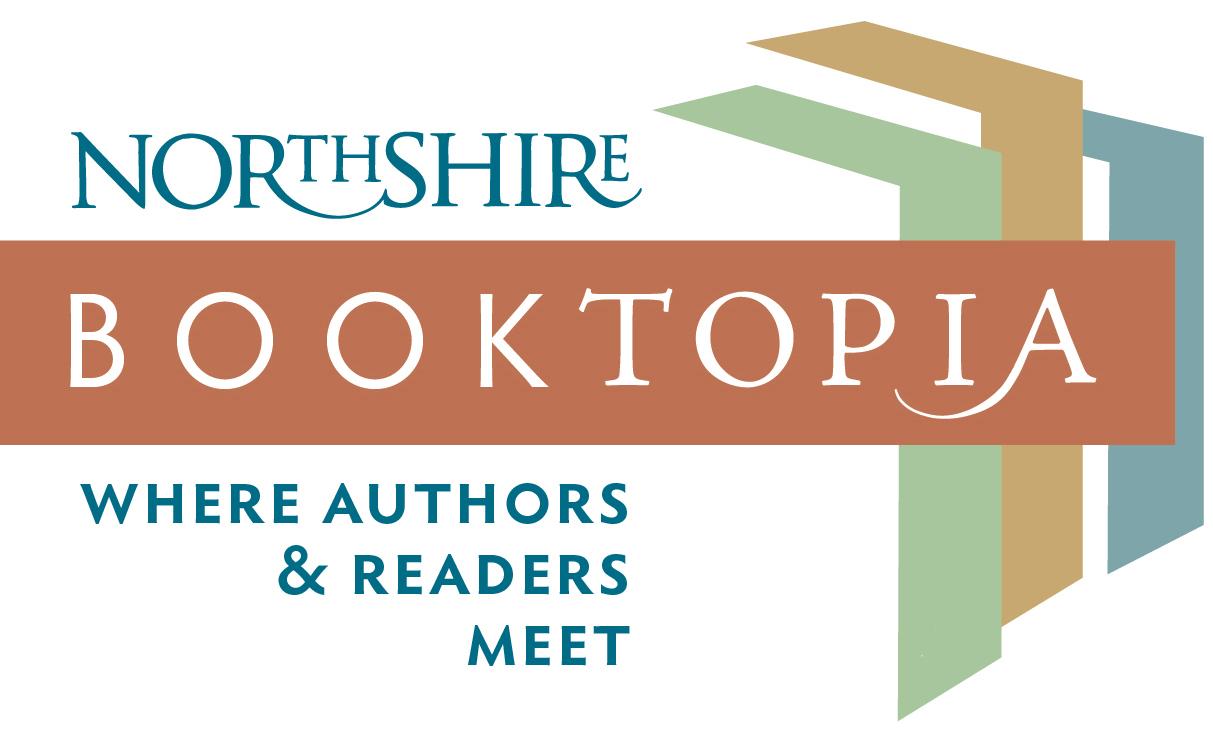 In June 2010, I was excited to hear through my favorite podcast, "Books on the Nightstand," that the hosts, Ann Kingman and Michael Kindness, had arranged for their listeners to meet the following April in Manchester, VT. I later found out that I was the second person to sign up to attend. I had no idea how that announcement would enhance my life.
A girlfriend and I saved our pennies over the next nine months, rented a newer-than-our-aging-cars vehicle and took off for an adventure. We are both avid readers and introverts. We had no idea what to expect from the weekend, but were eager to meet other readers who shared our bibliophilic interests.
Nine authors, including Chris Bohjalian --- the only one whose name I recognized --- and about 100 readers from around the world (Australia, Canada and Switzerland) met that first weekend. Breakout sessions divided the attendees into smaller groups to meet with individual authors.
Someone over the weekend remarked that "nary was heard a discouraging word" and dubbed the event "Booktopia."
We left hoping we would have another chance to experience a similar weekend.
It was to be.
The following April, the event --- now officially known as Booktopia 2012 --- took place in Manchester, VT, the home of the marvelous independent bookstore Northshire Books. Chris Morrow, who owns the store, and his staff are among the people I have met who I now consider friends.
Each event includes the breakout sessions, a "This-gift-card-is-burning-a-whole-in-my-pocket" session in which the booksellers, who each specialize in a section of the bookstore, present books they recommend (the cost of registration includes a $50 gift card to the bookstore), a Friday evening dinner in which Northshire conducts a book trivia contest, a Yankee Swap, and an evening in which local residents are invited to join attendees for "A Night of Authors." Almost best of all, we befriend the authors who join us for drinks or dinner. They are our Rock Stars.
Sometimes, this year included, the bookstore gets publisher permission to sell the author's book prior to the official publication date.
Because of the popularity of that first book weekend, successive years supplemented the spring Vermont meeting with additional venues, each featuring great independent bookstores. We have convened at Square Books in Oxford, MS; Bookshop Santa Cruz in Santa Cruz, CA; McLean and Eakin in Petoskey, MI; Village Books in Bellingham, WA; Boulder Book Store in Boulder, CO; and Malaprop's Bookstore in Asheville, NC.
Ann and Michael opted to relinquish their duties after 2015. Thankfully, Northshire stepped up to the lectern to continue the new tradition.
Each year in January, a core of returnees anticipates the announcement of the latest list of authors. Several authors have even returned either as attendees or celebrities after experiencing the joy of this group. Each year, the experienced Booktopians welcome new participants.
Chris, a longtime Booktopian, commented earlier this year that it started about the books, now it's the people and the books. Many of us look forward to renewing friendships each year and are disappointed when we learn that someone cannot attend because of family, job or financial confines. (My son decided not to attend his college graduation, clearing my way to attend this year.)
This year's lineup of authors includes Amy Einhorn (the publisher of Flatiron Books), Sarah Blake (THE GUEST BOOK), Christopher Castellani (LEADING MEN), Stephen Mack Jones (LIVES LAID AWAY), Andrea Lawlor (PAUL TAKES THE FORM OF A MORTAL GIRL), Abi Maxwell (THE DEN, to be published May 14th), Jay Parini (THE DAMASCUS ROAD), Dave Patterson (SOON THE LIGHT WILL BE PERFECT), Maura Roosevelt (BABY OF THE FAMILY), and returning for the second consecutive year, Bianca Marais (HUM IF YOU DON'T KNOW THE WORDS).
Since Northshire's supervision, the event takes place the first weekend of May. Many of us arrive the day preceding the event to enjoy a repast at our favorite Manchester restaurants. Reduced rates are available at several B&Bs and other lodgings thanks to the efforts of the Northshire event manager.
The friendships don't exist only in Booktopia. One group of Booktopians travels together to other book events. Those members are located from Seattle, Washington, to Zurich, Switzerland. Others of us meet up whenever possible. I have traveled from Ohio to Phoenix to visit another friend/Booktopian. A large group gets together in New York City at least once a year, usually in the fall around another book event.
Come and enjoy the most literate, talkative group of introverts at the designated best independent bookstore in Vermont. A few tickets are still available for the May 3rd and 4th gathering.