John Lescroart's 18th Dismas Hardy thriller, THE RULE OF LAW, releases on January 22nd. In it, the San Francisco attorney is called to defend the least likely suspect of his career: his longtime, trusted assistant who is suddenly being charged as an accessory to murder. On Christmas Eve, when John was a little boy, his family would read the Nativity story from the Bible, followed by Clement C. Moore's "Twas the Night Before Christmas." John kept that ritual alive when he became a dad, but a strange thing happened one Christmas Eve --- you might even say it was miraculous --- that led to a new tradition involving a book that made his family "cry, cry, cry as we read it, laughing all the way."
---
When I was a little boy, our Christmas Eve ritual was not exactly what anyone would call flexible. First, my dad would go out sometime in the afternoon and get our Christmas tree because that's when the trees were cheapest --- the ones that were left, anyway. Though the trees weren't always perfect in their symmetry or fullness, by the time we got them decorated, they always looked festive and grand. And then suddenly, somehow -- miraculously! -- presents would start to appear.
My six brothers and sisters started counting down the minutes before we could start to open the one present each we were allowed to unwrap before Christmas morning. But before that magic moment arrived, my dad insisted that we read the Nativity story from the Bible ("In those days, a decree went forth from Caesar Augustus that a census of the whole world would be taken…") and then Clement C. Moore's "Twas the Night Before Christmas." These were the Christmas readings, and they were sufficient and inviolable, deeply ingrained in my memory and psyche. The holiday needed nothing more to officially kick it off, and certainly it didn't need any more stories that could only serve to delay opening our first presents.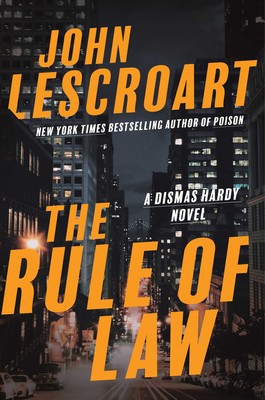 Everything about the Christmas Eve of my childhood was perfect, and so when I became a dad, I felt no inclination to tinker with perfection. I would read the Nativity story and "Twas the Night Before Christmas," as my father had, and then our family would open our one present each and go to bed with visions of sugar plums, and so on.
But then one Christmas Eve, when my children were about five and six years old, a strange thing happened. I'd done my usual readings, and at last we started opening gifts under the tree when, suddenly, somebody unwrapped a present that turned out to be a book. This led to a heated theological dispute over whether it should be read now or left until the morning. In the end, we all decided that it wouldn't count as a Christmas Eve gift if we didn't read it that night, and that not reading it would upset the balance of the universe, so we decided to break the old tradition…and perhaps start a new one, by reading it right away.
The book was THE CHRISTMAS MIRACLE OF JONATHAN TOOMEY by Susan Wojciechowski, and where it had come from, no one in my family seemed to know. We finally decided that it had probably been delivered by Santa himself through some kind of magic.
But once I finished reading it that first time, and after we all dried our eyes and wiped away all our happy and irresistible tears, we decided that this book must be part of our Christmas Eve ritual from now on. And so it has remained --- a new tradition and a book for the ages! We read it every year, and every year we cry, cry, cry as we read it, laughing all the way.