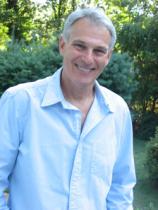 Lawrence Goldstone is an award-winning author and writer, whose articles, reviews and opinion pieces have appeared in The Boston Globe, Los Angeles Times, Chicago Tribune and other periodicals. His most recent book, BIRDMEN: The Wright Brothers, Glenn Curtiss, and the Battle to Control the Skies, is about the rivalry between famed innovators and airmen the Wright brothers and Glenn Curtiss --- a rivalry so powerful that it shaped aviation in its early years and drove one of the three men to his grave. Here, Lawrence talks about something a bit more amicable: His daughter, Emily, and the love they shared for John le Carré's TINKER TAILOR SOLDIER SPY. Their enthusiasm fueled many wonderfully obsessive dinner conversations and a sweet surprise that Lawrence never expected.
---
Most girls' fathers enjoy fond memories of reading aloud classic novels like A LITTLE PRINCESS or THE SECRET GARDEN, while their daughters sit nearby, breathlessly taking in every word. I've got those, too, but we've always had rather odd taste in our house, so my most indelible memory is of John le Carré's TINKER TAILOR SOLDIER SPY.
Emily became hooked on George Smiley watching the great Alec Guinness mini-series when she was nine years old. (We paid extra to get the UK version, which has a number of scenes that were edited out when it played on PBS in 1979.) But I knew that, as inspired as Guinness and company were at bringing le Carré's irresistible and complex ensemble to life, the book was far superior, with a dazzlingly intricate plot and nuance of character that no production only five hours long could possibly render fully.
So I proposed that I read the book aloud. We chose the pre-dinner hour, with Mommy cooking and Emily, by then 10, setting the table, while Daddy created the Goldstone family version of the audio book. For the next three weeks, we worked our way, slowly and lovingly, through the 355 pages of perhaps the greatest spy novel ever put to paper. And when dinner was on the table, we didn't have to fumble for a conversation topic. We went over every plot point, every false trail, every moment of tension as if we had no idea what would happen.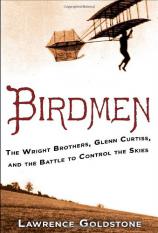 That, of course, is the great thing about a book. It engages the imagination in a way that visual media cannot. Your mind's eye must create the images, not a director or actor. So, for us, Smiley and Haydon and Karla and poor, sad Jim Prideaux came alive again, somehow different from the characters we had loved so much on the screen --- more real, more human, more…ours.
And, yes, when we were done, we turned it into a tradition. We finished the Karla trilogy and then read some lesser known but equally brilliant le Carré works, such as THE LOOKING GLASS WAR. Finally, after months and months, we had come to the end. We tried extending the practice to other authors, even some really good ones, but it was never quite the same. So, those wonderful family pre-dinners sort of stopped on their own. I thought they were done forever.
But the following year, in the weeks before Father's Day, Emily would disappear into her room, close the door and not let me come in. I thought little of it --- just a girl who was growing up who wanted her privacy.
But I was wrong. On Father's Day, at breakfast, she proudly presented me with a laboriously hand-stitched sampler, with flowers and curlicues in one corner, and in the center, one of our favorite lines from both the book and the series.
"Well Polyakov couldn't go back to Moscow Center with his great load of Circus chicken feed and say, 'I got this from the boys.'"
The next day, I had it framed and hung it on the wall behind my desk, as it sits, a dozen years later, as I type these words.