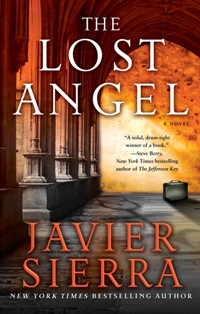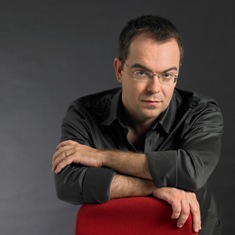 Javier Sierra, whose works have been translated into 35 languages, is the author of THE LOST ANGEL and the New York Times bestselling novel THE SECRET SUPPER. A native of Teruel, Spain, he currently lives in Madrid. Here he talks about the fanzine he published when he was a teenager, and how he scored his first autographed book because of it.
It was 1985 and I was barely 14. In those days I was a very atypical adolescent: I didn't like soccer, and I wasn't searching for the perfect excuse to be out of the house later than I should be. On the contrary, I spent hours upon hours shut up in my room, putting together a fanzine dedicated to the great mysteries of the world. I'd then photocopy it for my friends, and mail it off to them. We still had a long way to go before the Internet was to become a vital part of our lives, and everything happened at a much slower velocity. Perhaps this is why I so clearly remember that summer day when I decided to send my humble magazine to one of the most important mystery writers in all of Spain: Antonio Ribera. His novels and essays --- on life in outer space and in the unknown depths of the sea --- had been an obsession of mine for a long time. In my letter accompanying the package I asked him what I should be doing in order to grow up to be like him. And what a surprise --- he answered! Along with his wise counsel ("Learn English. The best books on the subjects that interest us the most are written in this language."), Ribera sent me a signed copy of one of his first novels. It was the most wonderful gift I had ever received. He not only convinced me to get to work and become a writer, but he shared with me the greatest gift an author can give to his or her readers: a dream.
A simple but enduring legacy.