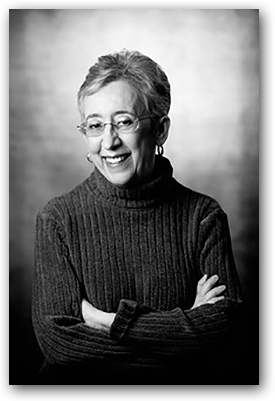 Triss Stein is the author of a series of mysteries set in Brooklyn, New York, and featuring Erica Donato, an amateur sleuth who is currently writing her PhD dissertation about changes in city neighborhoods. Conducting research for these books is always fun for Stein, as she has spent most of her adult life living and working in New York City. This was especially true for the fourth and latest installment in the series, BROOKLYN WARS, and here she explains why.
---
When I started a mystery series with a historian, Erica Donato, for a sleuth, I had no idea how much fun the research would be. Sometimes my editor has to remind me that the research is in support of the mystery story, not the other way around. It's easy to get lost in it. (It's also easier than doing the actual writing, but that is another essay.)
For the new book, BROOKLYN WARS, the process was especially fun. The background was always going to be the Brooklyn Navy Yard, which went from being an engine of victory in World War II, when it was already 140 years old, to a dying industrial site to the remote, scary place where Brooklynites picked up impounded cars. And then it came back to life. There was no shortage of situations that inspired a plot. Or two or three. The story of the men who built the battleship Arizona, where the war began, and the Missouri, where it ended? The women who picked up tools and went to work in men's boots and bandanas? The ungrateful way they were sent home after the war? The protests when the Yard was closing? The devastation that decision created?
I visited the small, evocative onsite museum and conjured a few ghosts by taking a tour of the actual grounds. Ok, two tours. With lots of notes. Then I settled in at the Brooklyn Public Library's comprehensive Brooklyn Collection and asked for everything on the Yard. I spent a day looking at clippings and photos --- not everyone's idea of fun, but it is mine. And Erica's too, not at all coincidentally. I jumped on the used-book websites and ordered some to keep next to my computer, especially the ones with photographs that inspired.
An elderly man on a Brooklyn e-bulletin board shared childhood memories of Brooklyn at war. A neighbor I've known for 35 years mentioned he'd been in the Navy, stationed at the Yard in its last days.
Then I hit gold. Many decades ago, someone wrote a doctoral dissertation about the politics of the Navy Yard's shutdown by the Defense Department in 1967. And were there politics! This is Brooklyn, after all. Everybody had an opinion. And it was the politicized Vietnam era. I found a plot on every page.
Sadly I was unable to locate the author, but I had her terrific research. (If anyone knows Lynda Tepfer Carlson, please tell me how to contact her!) And I found a way to weave in some of the wartime stories, too. But you'll have to read BROOKLYN WARS to find out how. I hope you enjoy it as much as I enjoyed researching and writing it.