Carol Fitzgerald had the pleasure of interviewing the authors who wrote the 2017 BookExpo Buzz books. Below are descriptions of the books, which are sure to get lots of attention when they are published.
STAY WITH ME by Ayobami Adebayo (Publication Date: August 22nd)
Yejide and Akin have been married since they met and fell in love at university. Though many expected Akin to take several wives, he and Yejide have always agreed: polygamy is not for them. But four years into their marriage ---after consulting fertility doctors and healers, trying strange teas and unlikely cures --- Yejide is still not pregnant. She assumes she still has time --- until her family arrives on her doorstep with a young woman they introduce as Akin's second wife. Yejide knows the only way to save her marriage is to get pregnant. Which, finally, she does --- but at a cost far greater than she could have dared to imagine.
---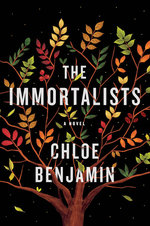 THE IMMORTALISTS by Chloe Benjamin (Publication Date: January 9, 2018)
If you knew the date of your death, how would you live your life? That is the theme of Chloe Benjamin's THE IMMORTALISTS. It's 1969 in New York City's Lower East Side, and word has spread of the arrival of a mystical woman, a traveling psychic who claims to be able to tell anyone the day they will die. In search of one thing they can know for sure, the Gold children --- four adolescents on the cusp of self-awareness–sneak out to hear their fortunes. Though the siblings keep the dates secret from one another, their prophecies inform their next five decades.
---
THE WOMAN IN THE WINDOW by A. J. Finn (Publication Date: January 23, 2018)
It's tough to talk about a thriller without giving anything away, so here you go. Anna Fox lives alone --- a recluse in her New York City home, unable to venture outside. She spends her day drinking wine (maybe too much), watching old movies, recalling happier times...and spying on her neighbors. Then the Russells move into the house across the way. The perfect family. But when Anna, gazing out her window one night, sees something she shouldn't, her world begins to crumble. What is real? What is imagined? Who is in danger? Who is in control?
---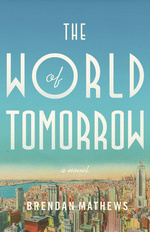 THE WORLD OF TOMORROW by Brendan Mathews (Publication Date: September 5th)
In THE WORLD OF TOMORROW by Brendan Matthews, it's 1939. Three Dempsey brothers get caught up in a whirlwind week of love, blackmail and betrayal culminating in an assassination plot. From the smoky jazz joints of Harlem to the Plaza Hotel, from the garrets of artists in the Bowery to the shadowy warehouses of mobsters in Hell's Kitchen, Brendan brings prewar New York to life. It's a time when Americans hopes to avoid another war and focus instead on the promise of the World's Fair: a peaceful, prosperous "World of Tomorrow."
---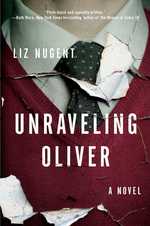 UNRAVELING OLIVER by Liz Nugent (Publication Date: August 22nd)
As I mentioned, discussing a thriller without giving anything away is always a challenge, but here's a quick overview. Oliver Ryan, handsome, charismatic and successful, has long been married to his devoted wife, Alice. Together they write and illustrate award-winning children's books; their life together is one of enviable privilege and ease --- until one evening, after a delightful dinner, Oliver delivers a blow to Alice that renders her unconscious, and subsequently beats her into a coma. In the aftermath of such an unthinkable event, as Alice hovers between life and death, the couple's friends, neighbors and acquaintances try to understand what could have driven Oliver to commit such a horrific act.
UNRAVELING OLIVER opens with this sentence, which certainly grabs the reader: "I expected more of a reaction the first time I hit her."
---
MY ABSOLUTE DARLING by Gabriel Tallent (Publication Date: August 29th)
Turtle Alveston is a survivor. At 14, she roams the woods along the northern California coast, wandering for miles with her haunts and hiding grounds. She has grown up isolated since the death of her mother, in the thrall of her tortured and charismatic father, Martin. Her social existence is confined to the middle school (where she work to isolate herself, especially from those who may have questions) and to her life with her father. Then she meets Jacob, a high school boy whose life is so different from hers, and she sees what life could be.