On Monday night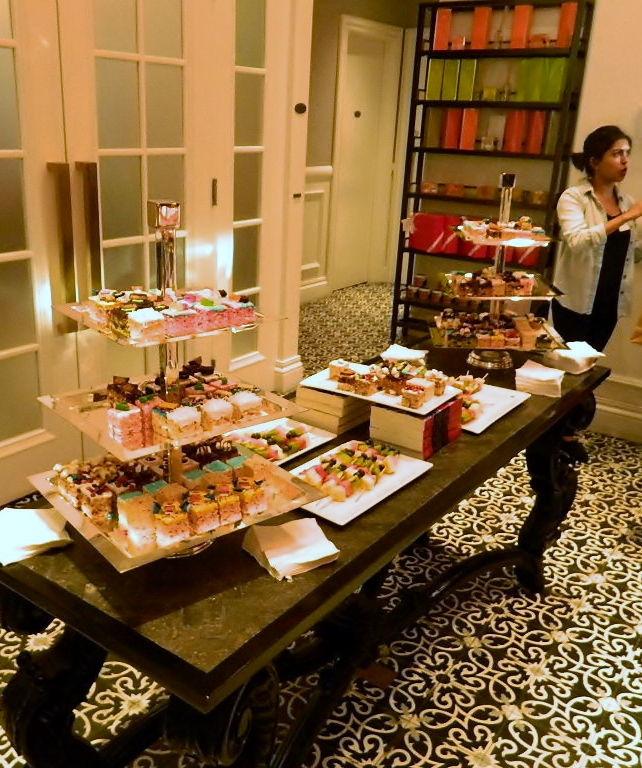 , in anticipation of the release of Paula McLain's CIRCLING THE SUN, readers enjoyed a lavish spa evening at Elizabeth Arden's The Red Door sponsored by Random House. I had the fortune of attending with a dear friend --- and audiobook lover --- Jamie Carroll, and we had a wonderful time.
When we first arrived at The Red Door, we immediately noted how gorgeous everything looked --- from the treats (vintage-inspired Rice Krispies treats from Treat House NY) to the endless tables of makeup. Jamie and I quickly snatched up our gift bags, delighted to learn that we not only received signed copies of CIRCLING THE SUN, but also beautiful beaded bookmarks inspired by the book's setting. I read an advance copy of the book months ago, so I can confirm that the bookmark makes a fantastic companion to the book.
Before Paula began her conversation with Cosmopolitan special projects director, Laura Brounstein, we were given time to mingle, enjoying treats and wine, before testing out different makeup products. In additon to receiving complimentary facials and personally mixed foundations, attendees were also given a 20% discount on all purchases, from makeup to spa services. Having never been to The Red Door before, I was taken with how absolutely sweet everyone was --- two workers in particular, Nikki and Kiara, guided us through the whole process, from receiving our complimentary SoHo2 Beauty Blast facials to getting in line to have personalized foundations mixed for us.
If you have read THE PARIS WIFE, it is probably no surprise to you that Paula McLain is smart, funny and absolutely dynamic, but I must say that she is even more charming in person. As Laura probed her about her inspiration for CIRCLING THE SUN, her process and her research methods, she answered each question honestly and intelligently. She explained that she first learned about CIRCLING THE SUN's Beryl Markham after reading WEST WITH THE NIGHT, Markham's autobiography.
A fan of bold, independent women, McLain was immediately captivated by Markham, who was the first woman to fly the Atlantic as well as a very successful racehorse trainer. McLain loved the parallels between Markham's love of strong horses and heavy machinery. She admitted that, after writing THE PARIS WIFE, she was worried she would never connect with a character again --- she even started a novel about Marie Curie but could not find her voice --- so Markham came as a huge relief. McLain even shared a humorous story about lying to her friends and family so as not to appear crazy by switching the subject of her book so abruptly.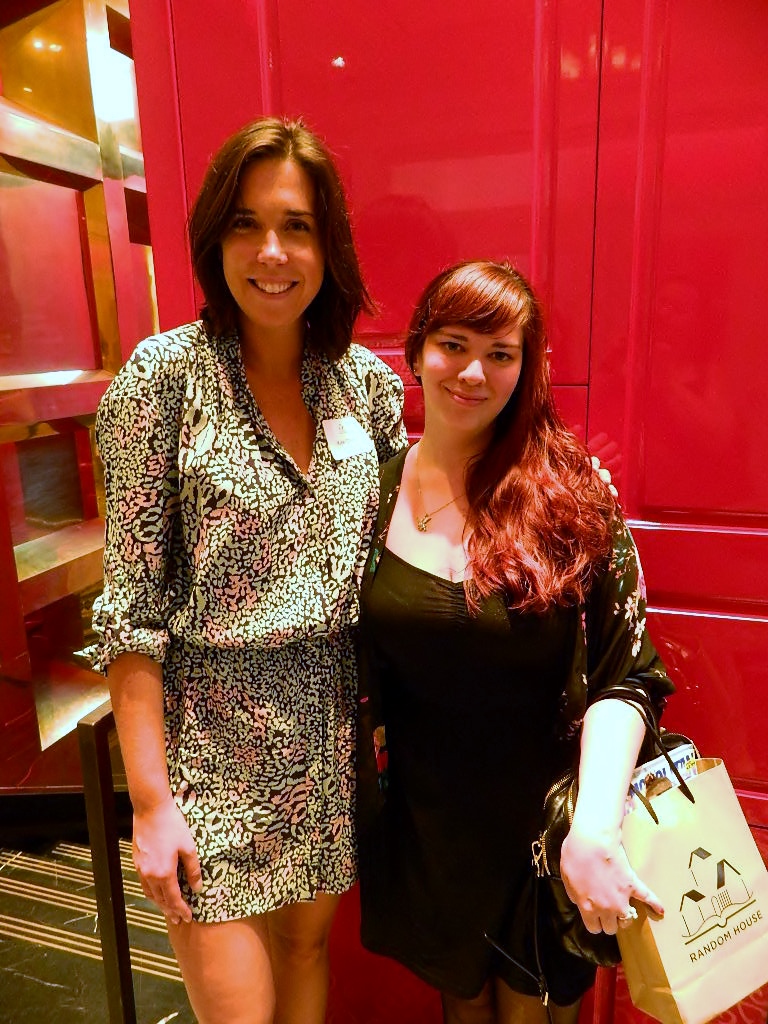 When discussing her process, McLain noted the changes that occurred between writing THE PARIS WIFE and CIRCLING THE SUN. For her first novel, she would leave her house and go to Starbucks, but now, as an established author, she has her own home office and must remain even more disciplined. She also discussed visiting Paris and Africa, both of which she traveled to only after writing her books. She explained that when writing THE PARIS WIFE, a trip to Paris was simply not in her budget, so she could only research the history of the city. Interestingly, she came to love this process, as it allowed her to immerse herself in her imagination and act as a sort of time-traveler, so she decided to postpone a trip to Africa until after CIRCLING THE SUN was written. When she did go, however, she did not hold back at all, visiting Markham's childhood home and horse stable and even flying in a vintage airplane, which she described as "exhilarating."
As far as future projects go, McLain is happy to wait for the perfect character to find her. After her experience with Marie Curie, she will not try to force a voice again. It is clear from THE PARIS WIFE and CIRCLING THE SUN that this process works wonders for McLain, so it is no surprise that readers will wait excitedly for her next work, whatever it may be. In the meantime, a huge thanks to the wonderful team at Random House for putting together such a fun, creative evening. It is always such a pleasure to catch up with RH staffers Kate Childs and Susan Corcoran to discuss the newest books to hit the shelves.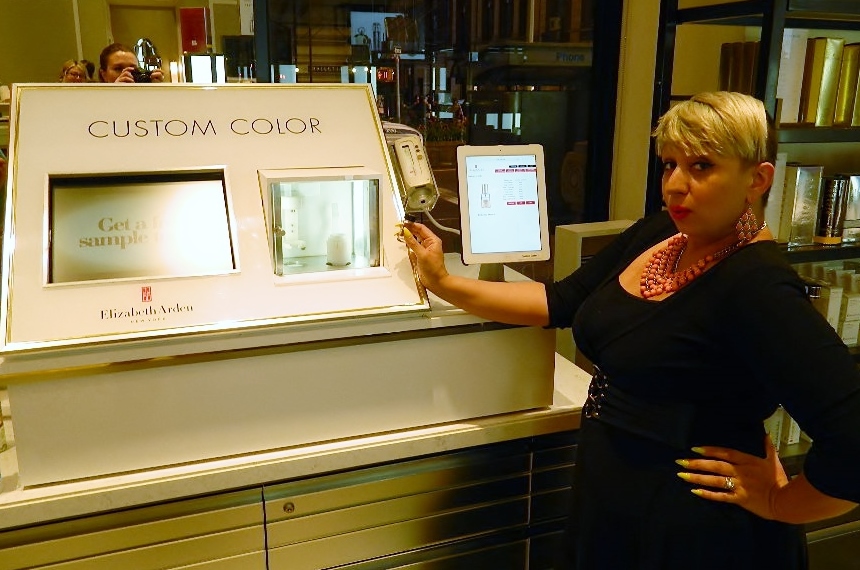 To round out the evening, Jamie and I indulged in a final glass of wine and took time to sample the makeup. Beauty advisor Nancy Porco was a delight --- she helped both Jamie and I pick out makeup after mixing our foundations and was so helpful that I immediately scheduled a beauty appointment with her! I also had the pleasure of discussing CIRCLING THE SUN with Nancy as she could not wait to read it after listening to Paula speak. We all agreed that Paula's enthusiasm for her subject and her writing was powerful. What fun to spend an evening celebrating a book and an author like this!