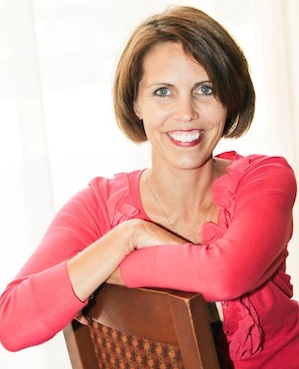 Cara Putman is the award-winning author of 19 books, including the acclaimed SHADOWED BY GRACE. In her latest, WHERE TREETOPS GLISTEN --- co-authored with Tricia Goyer and Sarah Sundin --- three stories chart the path of romance through one Christmas season during 1940s wartime. It comes as no surprise that Cara has a deep appreciation for the holiday season. Here, she shares what Christmas means to her family and why traditions are so important, no matter how you celebrate.

---

I've always loved Christmas. I can remember as a child being swept into the wonder of the season. Everything from the overwhelming idea that God sent His Son from the realms of heaven to the humblest of managers to trees laced with ornaments and lights and the joy of giving gifts that make others light up --- it all filled me with anticipation of Christmas.
Now as an adult, I often face the turning of the calendar to December with a mixture of excitement and outright dread. The calendar is filled with so many thing to do, that it's hard to pause and catch my breath. Even as I try to simplify, the schedule spirals out of control. How can it not, with six active people in our family? Yet I want the season to have the same mix of reverence and anticipation for my children that it held for me.
That's where traditions play a key role.
In our family, Christmas means several things: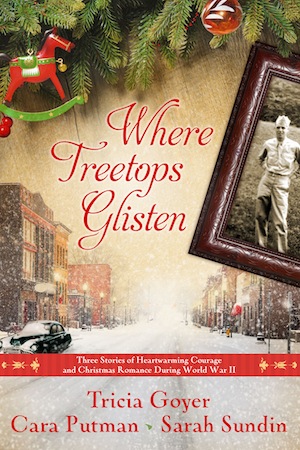 1. Time with family. Christmas is a time when we spend days with my extended family. It is a time we all cherish. Cousins, often separated by hundreds of miles, spend every moment playing, laughing, shopping, connecting. Celebrating the gift of the family that God gave us. Out of all the people in this large world, He planted us in two amazing families…and that is a gift we celebrate.
2. Adornaments. This morning, my six-year-old asked me why we hadn't started the Adornaments yet. These are simple ornaments that highlight the different names of Christ with devotions for each day. Because we homeschool, these simple Christmas ornaments are a part of our daily devotions…an opportunity to re-center our thoughts on the true reason for the season.
3. THE BEST CHRISTMAS PAGEANT EVER. Come on. Raise your hands if you've ever read this charming story of the Herdmans inaugural experience with the nativity story. It's a hilarious and heart-touching look at a story we all know so well that we've often forgotten just how special and amazing it is. So we either read it out loud together or get the tapes from the library. But either way, this story is part of our Christmas celebration.
4. Cookies! We love to bake…and bake…and bake. We put together assortments of cookie plates to take to our neighbors. We may not connect often, but at least once a year we can let our neighbors know we see them and appreciate them. And if life gets too hectic like it did last year, then the treat is homemade Chex Mix. I don't think it matters so much what we make as that it is given with love from grateful hearts.
5. The movies…oh, the black-and-white classics. There are several that make the holiday season for our family --- and if I'm honest, get viewings other times in the year, too. White Christmas with Bing Crosby --- happy sigh. Holiday Inn --- Fred Astaire and the fire cracker dance will always be one of my favorites. It Happened on 5th Avenue is a new family favorite…and don't forget the unforgettable It's a Wonderful Life with Jimmy Stewart. These movies hit themes that resonate 60 and 70 years after they were filmed. Themes of living for more than the immediate moment, that our lives matter even when we think they aren't making an impact, and the grace that comes with giving to strangers. (And Holiday Inn is just plain fun!)
Traditions are important not only for the fact that they give us moments to stand with our past and future…but because they give us a connection with each other.
This Christmas season, take a moment to consider your family's traditions and maybe start a new one.