Established in 1995 by Laura Bush, the Texas Book Festival is an annual event that celebrates authors and their contributions to the culture of literacy, ideas and imagination. Bookreporter.com reader and 20-time Festival attendee Anne Glasgow shares her experience at this year's event, including a roundup of some of the panels she attended, highlights of the Festival, and how it has evolved over the years.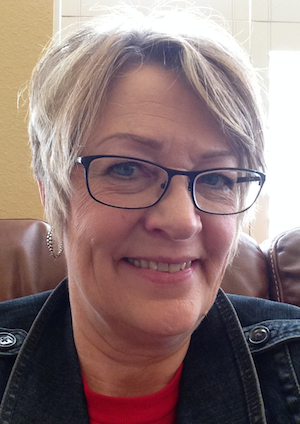 Bookreporter.com: If we are right, this is your TWENTIETH(!) year attending the Texas Book Festival, which makes you quite the expert on the event. How did this year's Festival compare to other years?
Anne Glasgow: The Texas Book Festival was started by Laura Bush in 1995, and over the years has had a few different directors. Each one brings his or her own personality, reading preferences and network of connections into the planning process.
The current festival director was hired last year and has brought in several new staff members, so we are seeing a somewhat different approach. I think this year they went for numbers. There were more authors (reported to be 270), many debut authors, and fewer big-name, bestseller-type authors. New York, Texas and California seemed to be strongly represented.
BRC: What authors were you personally most looking forward to seeing this year?
AG: I had recently listened to the audiobook of FILTHY RICH ASIANS by Kevin Kwan. I loved the story and thought the audio production was one of the best I've ever heard. So I really wanted to see Kevin in person and hear what he had to say. When I heard him talk about his background in fashion design, I could immediately understand how that informed his writing.
BRC: How many panels or events did you attend? And were you able to get into everything that you wanted to see?
AG: The crowds seemed to be a little off this year, so, yes, we easily got into everything we wanted to see. While I did not attend, I understand the House of Representatives chamber was full for presentations by Norman Lear and Richard Linklater.
We attended the following panels:
Saturday: "If You Can Stand the Heat" with Mary Pauline Lowry and Kathy Page; "Vintage/Anchor Writers on Reading" with Maggie Shipstead and Kevin Kwan; "Tainted Love" with Jean Hanff Korelitz, Bill Roorbach and Courtney Maum; "B&N Discover New Writers" with Malcolm Brooks, Mira Jacob and Vanessa Manko; and "Aftermath and Armageddon" with Edan Lepucki and Emily St. John Mandel.
Sunday: "O.Henry Prize" with Michael Parker; "Tragedy, Trauma, and Transformation" with Rita Zoey Chin, Jessica Lamb-Shapiro and Lacy M Johnson; and "The Michener Center Presents" with Smith Henderson and Brian Hart.
BRC: Did you have a favorite panel or event? I know it can be hard to choose, so please tell us about up to three.
AG: I definitely enjoyed seeing Kevin Kwan. It was fun to see Edan Lepucki and Emily St. John Mandel because they have been getting so much buzz. But my favorite panel was the one with Rita Zoey Chin, Jessica Lamb-Shapiro and Lacy M Johnson. These brave women have had such fear and tragedy in their lives, and they courageously tell their stories, pulling no punches. It was certainly the most touching and powerful session.
BRC: Do you have any great author stories that you can share with us here that you heard on panels over the weekend?
AG: Emily St. John Mandel said that when she began writing her novel, STATION ELEVEN, there were almost no post-apocalyptic novels. In the time it took her to write it, the market was inundated with dystopian/apocalyptic works. I'm happy to see she's getting lots of acclimation since she was, in theory, leading the way.
Mira Jacob, author of THE SLEEPWALKER'S GUIDE TO DANCING, reads the audio recording of her book. After hearing her short reading, we knew we had to have the book in that format.
Brian Hart, author of THE BULLY OF ORDER, told interesting stories of researching his book about the logging industry at the turn of the 20th century.
And Cynthia Bond, author of RUBY, shared in a personal conversation that her book of nearly 900 pages was divided into three by her publisher --- so there will be two more installments of the story of Ruby to come.
BRC: Who joined you at the Book Festival this year? What were some of the Festival highlights for them?
AG: Kathy Bigelow, from Houston, TX, makes the trek to Austin every year to join me for the festival. Kathy and I first met about 15 years ago in an online book club. We had never laid eyes on one another until a group from the online book club decided to experience the Texas Book Festival. Once Kathy and I met, and once she experienced the festival, we became great friends. We rarely miss a year of this crazy book and author goodness.
Kathy's favorite session was "Tragedy, Trauma, Transformation," especially Rita Zoey Chin, whose memoir, LET THE TORNADO COME, Kathy is very much looking forward to reading. Rita was a teenage runaway and then suffered from very serious panic attacks as an adult. She found solace in horses. Kathy also finds comfort and companionship with her horse, Sunny, and she is a staffer for SIRE, a Therapeutic Equestrian Center for people with special needs.
BRC: Since there is always so much programming and you can't possibly get to everything, are there any panels you wish you could have cloned yourself to see?
AG: Oh, yes! We missed many interesting panels --- lots of great entertainment, like Ziggy Marley reading his new book for children, the entire lineup of great cookbook authors and many fun evening events.
BRC: Are there any great stories you heard from other attendees that you can share with us?
AG: We are always racing from one session to another; there is barely time to stop for lunch. The time to chat with people is while standing in line for authors to sign their books. For whatever reason, we didn't end up standing in many lines, but that gave us the opportunity to have some nice chats with the authors we wanted to see.
BRC: Is there an exhibit area? Did you spend time there? If so, any highlights?
AG: The Texas Book Festival is held in and around the Texas Capitol building. Several large tents are set up in the streets around the Capitol, and some are used for programming, but many of them are vendor tents. Small presses, writer's guilds, independent booksellers and non-profit organizations make up the bulk of the vendors. One large tent is filled with books by the authors on the program, and next door is the author signing area.
Because Austin is the "live music capital of the world," there are two tents for music, one for adults and one for children. We sat down to listen to a fabulous steel drum band from McCallum High School on Saturday afternoon. Penguin Books had a trailer, C-SPAN Book TV is usually here with their bus, and for the past couple of years we have had choices from a number of Austin food trailers. We usually walk the tents early each morning before heading into the Capitol for sessions.
BRC: Is there anything you would want to see at the Festival in the future?
AG: The planners do an excellent job of securing authors and entertainment for the event. I hope they keep doing exactly that, and we'll keep showing up to spend a book- and author-filled weekend that is the highlight of our year.