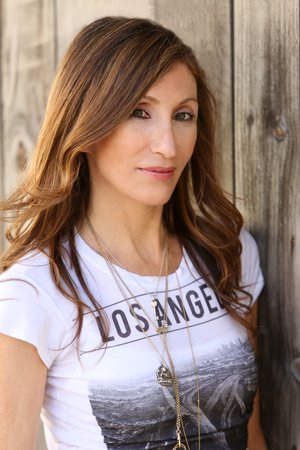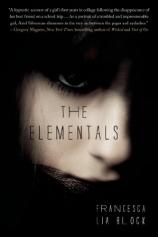 Author Francesca Lia Block has been quite busy lately, with her latest YA book, LOVE IN THE TIME OF GLOBAL WARMING, pubished in August and the paperback edition of THE ELEMENTALS to come out later this month. As an author who writes for both adults and young adults, the line between adult and YA literature can easily become blurred, especially if the protagonist is in her teens. In this blog post, Block explains how one story can appeal to both adults, new adults and teens.
Although I am often labeled a YA writer due to the success of books like DANGEROUS ANGELS: THE WEETZIE BAT BOOKS, I have also published many "adult" books and consider myself first and foremost a writer of literary fiction, most of which can appeal to both older teens and adult readers. THE ELEMENTALS from St Martin's Griffin (paperback release: September 17, 2013) is a perfect example of this. Published as adult fiction, it has gained a following of readers in their late teens and up. The protagonist, Ariel Silverman, is a 17-year-old whose best friend Jeni goes missing on a school trip to Berkeley, California. When Ariel enrolls in college at UC Berkeley, she begins her search for her friend. By the end of the novel Ariel is 19 and has experienced much of the world in two short years.
While a young protagonist might make a book like this fall into a YA category, there are a number of factors that target THE ELEMENTALS toward older readers. For one thing, there is the prevalent eroticism between Ariel and the mysterious grad student John Graves, who lives in a romantic old house in the Berkeley hills with the equally seductive Tania and Perry. As Ariel tries to escape the pain of her mother's battle with cancer at home and the loss of Jeni, she is initiated by John into a world of intense sexual awakening.
Although fairy tale themes abound in this book, especially in the Tam Lin-like relationship between Ariel and John, anyone who has read the original dark tales or retellings by the likes of Angela Carter knows that real fairy tales are violent and mature.
Another adult component in THE ELEMENTALS is its dark theme. Ariel is faced with various dangers, including internal ones as she seeks closure on Jeni's behalf.
But perhaps the most adult aspect of this book is the ending, which defies expectations and does not offer an easy solution to the pain we must face as we grow up.
Wait, did I just say "as we grow up?" THE ELEMENTALS is partly a coming-of-age novel. Are coming-of-age novels YA? Is CATCHER IN THE RYE? TO KILL A MOCKINGBIRD? LORD OF THE FLIES? THE TRIBE OF PALOS VERDES? THE LOVELY BONES? WHITE OLEANDER?
Yes and no. They certainly appeal to sophisticated younger readers as well as adults, and I hope that THE ELEMENTALS will have a similar appeal. Written during my own mother's battle with cancer and completed at her deathbed, it is a book very dear to my heart. I hope that whatever age you are --- older teen, new adult or adult --- you will read it and see why.