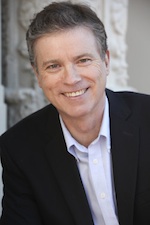 Simon Vance is a stage, TV and film actor who has narrated hundreds of audiobooks for which he has won multiple AudioFile Earphone Awards and Audie Awards, and has been selected as an AudioFile "Golden Voice." Recently he narrated Hilary Mantel's BRING UP THE BODIES, winner of the 2013 Audie Award for Literary Fiction. Here, he lets us in on audiobooks from a narrator's perspective --- the importance of "living in the material," finding an emotional connection with the work, and, most of all, staying healthy.

Question: What do you love about narrating audiobooks?
Simon Vance: I get paid for reading, for creating worlds out of the written word. Yes, there's a lot of other, less satisfying work involved, but the core of the task is a pleasurable one.
Q: What has narrating audiobooks taught you about yourself?
SV: I have stamina!
Q: How do you prepare for a recording session?
SV: Stay healthy! There's so much involved in maintaining optimum narrator health.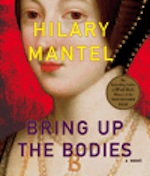 Q: Is it important for you to connect emotionally with the material you are reading? Do you have interaction with the author?
SV: It is essential to connect emotionally --- you can't narrate if you are not living in the material. That's acting and it's what we're paid to do. If the author is living and the book is complex or open to interpretation, I will sometimes ask the author about his original motivations. But usually the interaction is about pronunciations if they've created new names and words. :)
Q: What has been your best/worst experience in the studio?
SV: My best experience is always when I enjoy the reading. My worst? When I don't.
Q: Are there particular words that you consistently stumble over?
SV: Sometimes the simplest.
Q: Do you like to listen back to your own narration?
SV: Part of the work for me is to listen back while I'm editing --- but I don't consciously listen TO me. I'm listening FOR other things.
Q: Which title of yours are you most proud of and why?
SV: I suppose the one that I constantly get reminded of because people email me about it is the Aubrey/Maturin series by Patrick O'Brian (beginning with MASTER AND COMMANDER). For that reason I like doing series. There's also A DANCE TO THE MUSIC OF TIME and the two Trollope series grouped under the titles BARSETSHIRE and THE PALLISERS. But almost every Dickens book I've done has admirers. I don't do work that's going to change the world, but if I can please any one listener by my performance, then I'm happy.