The beginning of 2013 has heralded a lot of firsts for Kristopher Jansma. His debut novel, THE UNCHANGEABLE SPOTS OF LEOPARDS, was published in March, only a few weeks before the birth of his first child, Joshua. With his signature wry humor, Kristopher recounts another first --- Josh's first night home from the hospital, and Kristopher's subsequent first panicked call to his mother, desperate for a way to calm his baby down. His mother offers a solution that is simple, despite its royal origins.
---
Last week I called my mother at 4AM, near to tears, for the first time in a long time. I was standing on the corner of Union Street and 5th Avenue in Brooklyn in my pajamas, my wife Leah and newborn son Joshua in the idling car next to me. It was our first night home from the hospital, and things weren't going well. I must have seen parents do this on TV: drive a newborn around in their car seat until they settled down. We'd tried it out of desperation --- an excuse to get out of our tiny apartment where we feared he'd wake our neighbors. But our son was not lulled by the potholes of Park Slope, and the neighbors could probably still hear him from five blocks away.
For months we'd been scoffing at our parents as they promised to come to Brooklyn to help us out with the newborn --- for 10 days, a month, all summer! We've got this, we thought to ourselves. We've read all the books, gone to the classes, bought all the things. My mother had warned me about the sleep-deprivation inherent in having a newborn, but nobody had told me that I'd be tuned, evolutionarily, to the exact frequency of his cry. Ten minutes after he was born, I knew his wail from the other babies' on our floor. Now that we were home, I felt like one of those birds, confused by high-frequency transmissions, sent off bashing into windowpanes at Josh's mere whimpers.
"You checked his diaper and he's not hungry?" my sleepy mother asked, when she picked up the phone. I confirmed that we had already ruled these obvious causes out.
"He's not cold or hot? Did you try swaddling him?"
No. And no. And yes, a thousand times yes.
"Try tickling the roof of his mouth with your pinkie finger."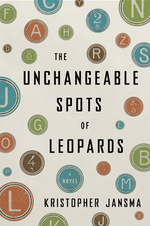 At that point I'd have performed a rain dance if she'd told me to. Bracing myself, I opened the car door and my mother sighed as the sound of her grandson's crying reached her through the phone. I wiped my pinkie finger off on my pajama bottoms and inserted it into Joshua's screaming mouth. A little tickle and then --- as if by magic --- he settled down, and began sucking on my finger instead. In less than a minute he was fast asleep, eyes still red.
"I learned that trick from Princess Di," my mother told me the next day, when I called back to report that it had knocked him right out.
"I'm sorry?"
"When you were a newborn, you cried all the time just like that, and we didn't know how to get you to stop. And then one morning I was watching the news, and Princess Di was on and they were baptizing William. And he was crying and crying and then she stuck her pinkie in his mouth, and --- boom. So I immediately tried it on you, and just like that, you were out cold."
My mother talks often about how she and Diana had been pregnant at the same time. Wills and I had been born less than a week apart. Our mothers had gone through those nine months together, even if one had passed them in English castles and the other in a one-bedroom apartment in North Jersey.
The Princess was just 21 years old when she became a mother, and my own was barely 24. My wife and I were relatively slow, having waited until we turned 30, but we are the same age as the now-pregnant Duke and Duchess of Cambridge. Leah is a devoted Royal Watcher, and when she jokingly copied the Duchess' maternity fashion choices, I'm not sure she was joking. Over the past nine months, our apartment has filled steadily with issues of People featuring Kate Middleton's baby bump, growing just a trimester behind Leah's. Princess Kate is due in just another month or two, and for my part I kind of like to think that Prince William and I will continue to ghost each other, I guess, on to the next generation.
"I hope somebody tells William and Kate about the pinkie trick," my mother sighed that night over the phone, as I gently shut the car door and walked around to the driver's side.
Because I was very tired, it took me another moment to catch her meaning: that though Prince William is royalty and lives in a palace and will have every conceivable luxury available for his child, he cannot call his mother from the sidewalk at 4 AM and ask her how to make him or her stop crying. And my mother, bless her, was worried for them.
I told her I loved her and then slowly drove my family home again.