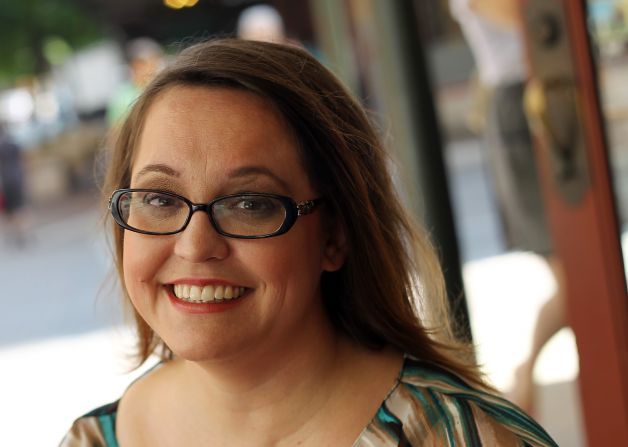 Known for her sardonic wit and her hysterically skewed outlook on life, Jenny Lawson has made millions of people question their own sanity, as they found themselves admitting that they, too, often wondered why Jesus wasn't classified as a zombie, or laughed to the point of bladder failure when she accidentally forgot that she mailed herself a cobra. Her blog (www.thebloggess.com) is award-winning, extremely popular, and she is considered to be one of the funniest women alive by at least three people.
I have severe anxiety disorder so doing anything is vaguely horrifying. Recording my audiobook was terrifying.
When I finished my first few hours I could see the look of terror spreading to the producers faces because you could hear the trembling in my voice on every word. Not only that, but they'd had to stop me several times because they could hear my stomach growling, even when I wasn't aware it was growling. With equipment that good I was certain they could probably hear my innermost thoughts, which were mainly worries that I would silently fart and everyone in the studio would hear it.
I excused myself to get a drink but secretly I was emailing my friend, Neil Gaiman, to ask him how he managed to record so many of his books while still sounding so cool and collected. His response came back almost immediately:
PRETEND YOU'RE GOOD AT IT.
I scrawled his advice on my arm and ducked back into the recording studio. I took a deep breath and…I pretended I was good at it. And I was. We dumped the first chapter and re-recorded it with my new mantra singing through my head.
That line has served me well…from being on TV, to reading in front of large auditoriums I keep those words in my head. Pretend you're good at it.
And I am.