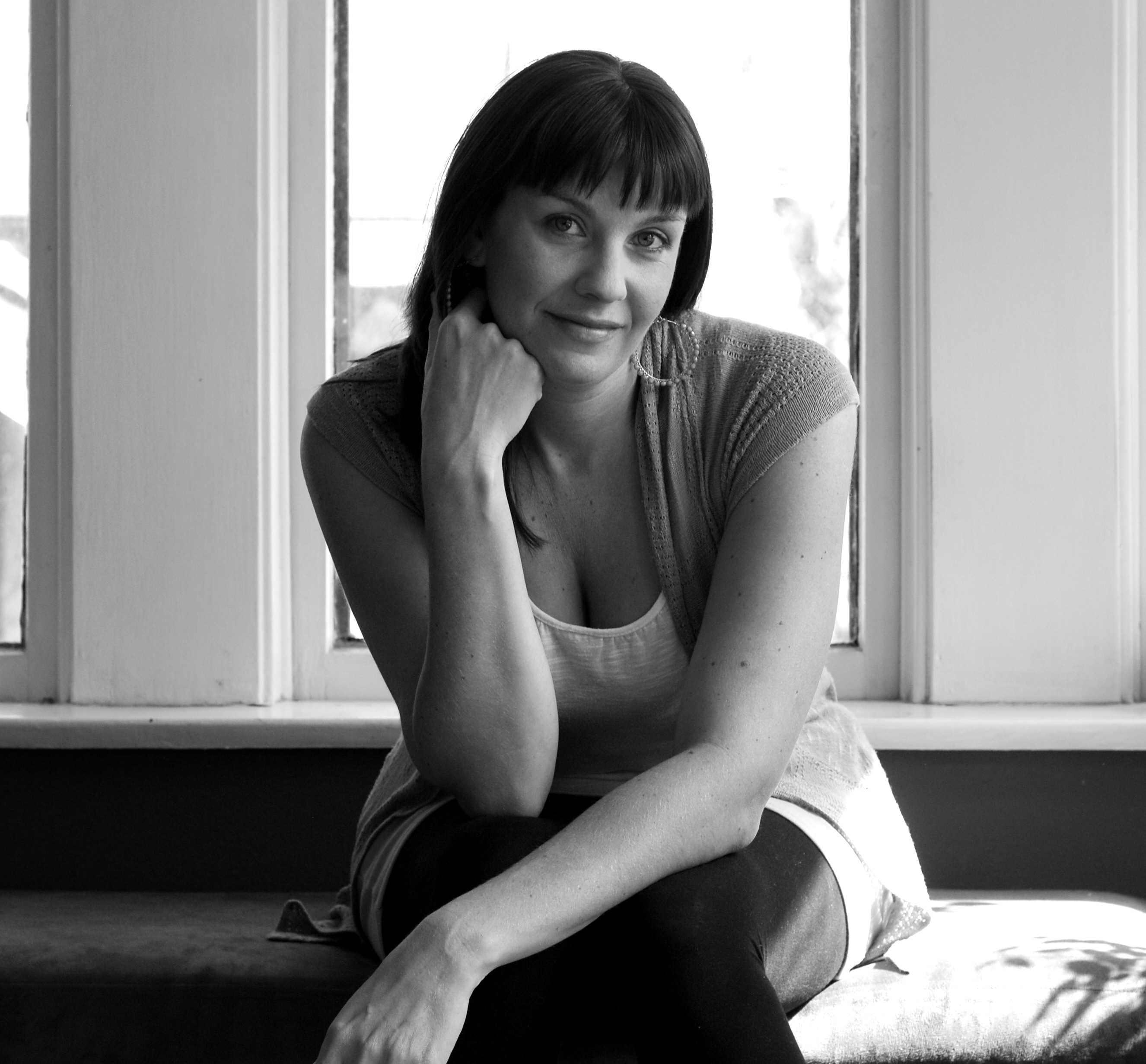 Claire Bidwell Smith lives in Los Angeles with her husband and daughter. She is an experienced therapist specializing in grief. Claire has written for many publications including Time Out New York, Yoga Journal, BlackBook Magazine, The Huffington Post and Chicago Public Radio. She most recently worked as a bereavement counselor for a hospice in Chicago. Claire is currently working on her second book and also planning a series of grief workshops that will begin in 2012. Here, she talks about the experience of introducing the world to her late mother in her new book, THE RULES OF INHERITANCE.
I'll never forget the first moment I held a finished copy of my book in my hands. It was mid-summer, and after I had opened the box containing those freshly printed copies I went outside and stood in the backyard. I lifted my face to the sun and let the tears roll down my cheeks.
It wasn't so much that I'd birthed a book, but rather the swelling of emotion running through me had to do with the knowledge that the world was about to be introduced to my beautiful mother, whom had been dead for fifteen years. In a way, it was as though she was being released back into the world, something I had dreamed about for a long time.
My mother died of cancer when I was eighteen years old and her absence left me bereft. She had been glamorous and beautiful and funny and she had never ceased to fill mine, nor my father's, life with anything but magic. After she was gone it wasn't just her that I mourned, but my very identity. Without her, I didn't know who I was.
On the one-year anniversary of her death I wrote her a letter, something that would become a yearly ritual. In the letters I would tell her about all the things I'd done with myself since she'd been gone and often in those first years after she was gone, I wrote about my intentions to write a book about her. She had been my universe, and I felt the undeniable sense that I could not let her sink into oblivion.
It wasn't so much that I wanted others to share in the pain of her loss with me, although at times I did want that, but it was more that I wanted them to share the experience of knowing such a magical woman. I simply could not allow her life and death to be quiet ones. So I wrote and wrote about her. For years I etched away until the details into something solid and tangible, something almost as lifelike as she herself had once been.

Writing about her became a way of keeping her close, of somehow continuing to have her in my life, and it became a way of exploring who she had been, something I never finished doing while she was alive. My mother had been a complicated woman. Having grown up in Connecticut she went to art school at RISD and then fled to Manhattan with her first husband, a jazz musician.
My mother lived in New York for seventeen years, right through the sixties and seventies. She smoked pot in the village, went to Woodstock, got married and divorced twice, and was incredibly beautiful and charismatic. Most of the good stories about her past were ones I had only just begun to hear in my teenage years before she died. As I wrote about her, she sometimes took on this mythical presence, like a wild character in a book that anyone would have been lucky to come across.
I think now about people reading those words, about strangers across the country curled into their couches with my book, and my mother, in their hands (she even graces the Australian cover), and it fills me up with the most haunting sense of beauty. Sometimes I even let myself imagine what she would think if she could see me now, a young woman, a mother myself, and author of a book…about her.