Donia Bijan is a San Francisco Bay Area chef who left Iran in 1978 when her parents' lives were threatened by the Islamic Revolution.

After graduating from UC Berkeley in 1984, Donia went to Paris to attend the Cordon Bleu before returning to San Francisco and eventually opening her own restaurant.

Since closing her restaurant in 2004, Ms. Bijan has divided her days between raising her son, catering, and writing MAMAN'S HOMESICK PIE, a memoir where she reimagines her passion for cooking as a vessel to travel back and forth between the kitchens of her childhood and the formal kitchens of her training. Here, she talks about a time in her childhood when her mother had to work every day, but took the time each morning to write her long, detailed letters. Her parents are pictured in the photos below.
At eleven, I was an awkward sixth grader at the Tehran International School where we were taught in English and Farsi. But on the slow bus ride home, sheets of rain falling against the windshield, you heard Norwegian, Hindi, or French in high-pitched voices rising above Radio Tehran's tinny broadcast from the driver's transistor radio.
Ever since my mother had started her new job, I had been letting myself in with a key she had duplicated for me on a Mickey Mouse keychain. I fretted over the key --- turning it in my palm like worry beads from the moment I shut the door in the morning until I pushed it into the lock every afternoon. When the bus dropped me off, I took the stairs two at a time to get inside. I missed our afternoons. With my father at work until ten and my sisters away at college, I wasn't crazy about coming home to an empty apartment.
It took me a while to get used to sitting down alone and pulling pieces of braided bread to spread with jam she had left on the kitchen table next to a tin of cocoa and a note she had written that morning before leaving for work. She wrote --- sometimes in English, sometimes in Farsi on flowery stationery I had given her for her birthday --- detailed descriptions of our dinner, a recipe for salad dressing, a funny reminder about boxer shorts drying on the balcony, and her thoughts about my science project or a book she was reading.
That my mother would sit down and write a letter to her daughter while she ate her toast every morning seems Victorian, but she wrote without a trace of prudishness, filling sheets of violet paper with ideas and humor and warmth. Until then, I had filled my composition books with dull paragraphs that read like lists, but her writing read like a conversation you felt privileged to be a part of. I read them again and again, filling the hours until she came home, then paced near the window overlooking the street hoping to catch a glimpse of her car before she turned into our driveway. I chopped cucumbers and tomatoes for our salad, stirred a dressing with lemon juice and olive oil, and counted to one hundred before checking the street again.
In my case, the term "latchkey kid" is unjust. It implies neglect or the stretching of a family's fabric. The intimacy of those letters proved that I was my mother's confidante and when I read them, I felt cared for. Cherished. I began writing letters back. In fact, I became obsessed with paper --- spending hours at the corner sundry shop in front of their small display of stationery and school supplies, taking an eternity to decide on a tablet of lined or blank sheets. I held the new notebook in my hands like a prayer book, hoping to fill its pages with my words that I would later fold and leave on my mother's pillow. Often, they were apologies --- like I'm sorry I used the wrong sponge to wash the dishes, or I didn't mean to ignore your friend's daughter who is a year younger than me, and so on.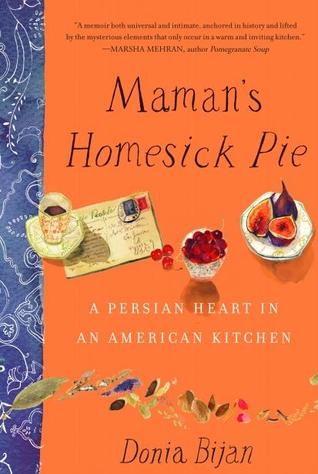 This letter exchange continued in my adulthood. While dating my husband, I was working grueling hours and he was often traveling for work. It was the era before email and we wrote to each other every day. Coming home dead tired I'd find an envelope in my mailbox with a seductive red and blue airmail trim, my name and address in his boyish handwriting. There was no way I was going to wait until morning to write back. Still enamored with paper, I chose the sheets lovingly and slowly we learned about each other. Now that's Victorian! Even now, if one of us is leaving early or coming home later than usual, tender reminders are left on the kitchen counter. When our son learned to read, we tucked notes into his lunch box written in big block letters --- I HOPE THIS IS THE BEST BURRITO YOU HAVE EVER EATEN!, or under his pillow from the tooth fairy, that gradually grew lengthier with illustrations and jokes. So far his replies to us have been brief, sometimes apologetic --- Sorry, I left the light on. But apart from the words, we are knowing each other through our handwriting --- the small close print, the big loopy cursive, tell us we are cared for. Cherished.
I don't have my mother's letters. They were left behind along with every glass and every spoon in our home in Tehran when we were forced into exile, but the writing lessons, even the recipes and reminders, are embedded in me like a constant companion.