As we enter this unofficial, final week of summer we get a nice retrospective of the summertime bestsellers from around the nation.
THE GIRL WHO KICKED THE HORNET'S NEST by Stieg Larsson dominated from wire-to-wire this summer, somewhat closely followed by Kathryn Stockett's THE HELP, the 2009 fan favorite. Heavy hitters such as Daniel Silva (THE REMBRANDT AFFAIR), Phillipa Gregory (THE RED QUEEN), Carl Hiaasen (STAR ISLAND), James Patterson Inc., and so on.
There were also some strong-charting debuts from the "literary" side, including David Mitchell;s THE THOUSAND AUTMUNS OF JACOB DE ZOET, SUPER SAD TRUE LOVE STORY by Gary Shteyngart, IMPERIAL BEDROOMS by Bret Easton Ellis, COMEDY IN KEY MINOR by Hans Keilson and FREEDOM by Jonathan Franzen. Yes, even though it's not on the list yet, it will be!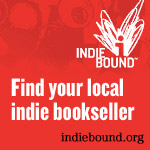 Here are the eight regional IndieBound bestseller lists:

New England Independent Booksellers Association (NEIBA)
Southern Independent Booksellers Alliance (SIBA)
Mountains & Plains Independent Booksellers Association (MPIBA)
Pacific Northwest Booksellers Association (PNBA)
The Heartland Independent Bestseller List (GLIBA and MBA combined)
Southern California Independent Booksellers Association (SCIBA)
Northern California Independent Booksellers Association (NCIBA)
New Atlantic Independent Booksellers Association (NAIBA)