Kristin Hannah --- author of MAGIC HOUR, FIREFLY LANE and TRUE COLORS --- recalls how a thoughtful Christmas gift and a nasty case of the flu introduced her to what has since become of her favorite and most important book she's ever read.
When asked to write about my memorable holiday reading experiences, the difficulty lies in choosing. I was lucky to be born into a family of readers. I started my journey of words as most children do, curled in my mother's lap, listening to her beautiful voice and looking at pictures as she turned the pages. Every Christmas Eve, we were allowed to open one present --- always a book --- and we raced upstairs in our pajamas to read by lamplight as we listened for Santa's sleigh. It wasn't until I was a mother myself that I realized the true genius of this tradition: we kids stayed up late into the night…and slept in just a little bit later on Christmas morning.
Obviously, I have a string of books that mattered to me, that changed the way I saw the world. Early on, there were the Oz books by Frank L. Baum, and CHARLIE AND THE CHOCOLATE FACTORY. These were novels that helped me grow up, showed me that the world could sometimes be a scary and unexpected place. I felt very grown up when I read them, and if I often ran up to Mom in the kitchen afterward and stayed close, she never seemed to mind. Or perhaps she knew that that's what books are all about --- they take us places and show us things and even terrify us, but we are stronger for it in the end.
But even with all of that, when asked to choose a most important childhood book, the answer is ultimately easy; I can do it without even thinking about it: The Lord of the Rings. When I was 13 years old --- in 1973, the "make love not war" years --- these fantasy novels were th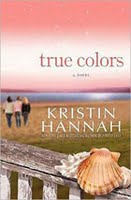 e talk of my household. My parents tried repeatedly to get me to read the trilogy. Because I was a teenager, I refused on principle alone. Several times, I attempted to read the first one, but I always put it down. Too many words, I'd say. Too confusing, too slow. And my mother would smile.
Then I got the whole hardcover set for Christmas, and on the next day, I came down with the flu. Well, without school to go to or friends to visit, I started THE FELLOWSHIP OF THE RING, and that was it. Fever? Who cares. Hacking cough? Hardly noticed. I walked into Middle Earth and was never quite the same again. I fell in love with Gandalf and Frodo and Aragorn and Sam (him especially). It was the sheer heroism of the hobbits that slayed me. The friendship and the courage.
I couldn't wait to share these novels with my son. When he was about 13, I handed him the first one and told him he had to read it. He refused, of course (him being the teenager now), and I understood. One Christmas, I gave him his own hardcover set of the novels, and I inscribed them with the same words my mother had once written to me.
I knew that sooner or later, he'd open that first volume and try again. I knew that when the time was right --- maybe on the quiet day after Christmas --- Tolkien would whisper to him in that magical voice, and my son would be as lost as I was. And that is exactly what happened.
When I saw him reading, I knew that somewhere, my mother was smiling…
-- Kristin Hannah
Tomorrow, Betsy Carter describes finding the perfect the perfect gift for a loved one --- an antique copy of THE JUNGLE BOOK.