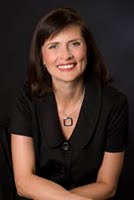 In a touching anecdote of friendship through the years, Wendy Smith --- author of GIVE A LITTLE: How Your Small Donations Can Transform Our World --- sheds light on just how special a "re-gifted" holiday present can be.

Margie and I were old friends who'd been through a lot together. We met as coworkers, sharing our tremendous love of young children as preschool teachers. We'd each struggled to have children of our own. We both decided to leave our careers to raise them once we were mothers.
We loved visiting one another while our children played, particularly during the holidays. We hung ornaments on one another's trees, sipped hot chocolate together, and exchanged gifts for the children. Having lost the security of a second income, we were frugal in our gift giving. A box of new crayons was a delight; a package of sparkly stickers was treasured.
One year had been particularly lean for Margie. Still, we gathered for our holiday visit and watched the children open their gifts. Margie gave my twin daughters a beautiful book titled, ONE THE DAY YOU WERE BORN. We shared a love of reading to our children and books were often our gift of choice. Margie told me that her older daughter had loved this book dearly and she believed mine would as well.
Later, after the kids had collapsed in exhaustion and Margie had piled hers into their car and gone home, I paged through the book she'd given my girls. Debra Frasier's narrative in ON THE DAY YOU WERE BORN is both rhythmic and lyrical, and I knew I'd love reading it over and over.
One day, many months later, I opened the book with pleasure to read it for the umpteenth time, and I found something I had not seen before: On the very first page of the book, before the title page, was an inscription that read "To Tabitha with love from Grandma and Grandpa."
Margie had given me her daughter's copy of the beloved book, Tabitha having grown into an avid chapter-book reader. I believed then and still do that Margie had forgotten the inscription and given the book as though new. Somehow, this made it all the more precious to me --- a wonderful "re-gifted" treasure.
-- Wendy Smith
Tomorrow, Keith Raffel recounts a Thanksgiving tradition that is sure to touch kids and adults alike.