Excerpt
Excerpt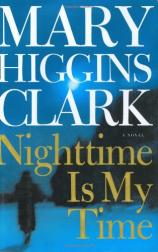 Chapter One
It was the third time in a month he had come to Los Angeles to observe her daily activities. "I know your comings and goings," he whispered as he waited in the pool house. It was one minute of seven. The morning sun was filtering through the trees, causing the waterfall that spilled into the pool to sparkle and shimmer.
He wondered if Alison could sense that she had only one minute more of life on earth. Did she have an uneasy feeling, perhaps a subconscious urge to skip her swim this morning? Even if she did, it wouldn't do her any good. It was too late.
The sliding glass door opened, and she stepped onto the patio. Thirty-eight years old, she was infinitely more attractive than she had been twenty years ago. Her body, tanned and sleek, looked good in the bikini. Her hair, now honey blond, framed and softened her sharp chin.
She tossed the towel she was carrying onto a lounge chair. The blinding anger that had been simmering inside him escalated into rage, but then, just as quickly, was replaced by the satisfaction of knowing what he was about to do. He had seen an interview in which a daredevil stunt diver swore that the moment before he began to dive, knowing that he was risking his life, was an indescribable thrill, a sensation he needed to repeat over and over again.
For me it's different, he thought. The moment before I reveal myself to them is what gives me the thrill. I know they're going to die, and when they see me, they know, too. They understand what I am going to do to them.
Alison stepped onto the diving board and stretched. He watched as she bounced softly, testing the board, then positioned her arms in front of her.
He opened the door of the pool house just as her feet lifted from the board. He wanted her to see him when she was in midair. Just before she hit the water. He wanted her to understand how vulnerable she was.
In that split second, their eyes locked. He caught her expression as she plunged into the water. She was terrified, aware that she was incapable of flight.
He was in the pool before she had surfaced. He hugged her against his chest, laughing as she flailed about, kicking her feet. How foolish she was. She should simply accept the inevitable. "You're going to die," he whispered, his voice calm, even.
Her hair was in his face, blinding him. Impatiently he shook it away. He didn't want to be distracted from the pleasure of feeling her struggle.
The end was coming. In her craving for breath, she had opened her mouth and was gulping water. He felt her final frantic effort to break away from him, then the hopelessly feeble tremors as her body began to go limp. He pressed her close, wishing he could read her mind. Was she praying? Was she begging God to save her? Was she seeing the light that people who have experienced a near-death event claim to have seen?
He waited a full three minutes before he released her. With a satisfied smile he watched as her body sank to the bottom of the pool.
It was five minutes after seven when he climbed out of the pool, pulled on a sweatshirt, shorts, sneakers, a cap, and dark glasses. He had already chosen the spot where he would leave the silent reminder of his visit, the calling card that everybody always missed.
At six minutes past seven he began to jog down the quiet street, another early morning fitness buff in a city of fitness buffs.
Excerpted from NIGHTTIME IS MY TIME © Copyright 2004 by Mary Higgins Clark. Reprinted with permission by Simon & Schuster. All rights reserved.