About the Book
About the Book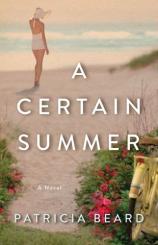 A richly evocative debut novel set in an exclusive summer colony along the east coast during the aftermath of World War II --- for fans of Kate Morton and Jamie Ford.
It is 1948 at Wauregan, an idyllic island summer community. Helen Wadsworth, whose husband has been declared mysteriously missing on an OSS operation in France, is seeking the truth about his disappearance. But while she waits and hopes, two other men fall in love with her, creating a complicated romantic triangle. In the background of this world of privilege are Helen's 14-year-old son, Jack; Kathleen, the Irish housekeeper who has worked for the Wadsworths for two generations; and a heroic German Shepherd that served in the Pacific theater.
The mystique --- and the myth --- at Wauregan is that "nothing ever changes here," but that is mined with the traumas of husbands returned from the war, and wives who cannot imagine the horrors they experienced in combat. Scarred by battle, these men longed for their families and their island refuge, only to find themselves emotionally distant, and struggling to reenter society. Part mystery, part love story, and part insider's view of a rarified, private world, A CERTAIN SUMMER will resonate with every reader who has ever dreamt of a special summer place.