About the Book
About the Book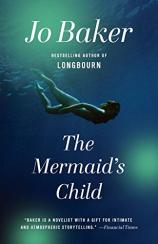 In this fantastical novel, the acclaimed author of LONGBOURN brings us the magical story of a young girl in search of her mother...who just might be a mermaid.
Malin has always been different, and when her father dies, leaving her alone, her choice is clear: stay, and remain an outsider forever, or leave in search of the mythical inheritance she is certain awaits her. Apprenticed to a series of strange and wonderful characters, Malin embarks on a grueling journey that crosses oceans and continents --- from the high seas to desert plains --- and leads to a discovery that she could never have expected.
Beautifully written and hauntingly strange, THE MERMAID'S CHILD is a remarkable piece of storytelling, and an utterly unique work of fantasy from literary star Jo Baker.