About the Book
About the Book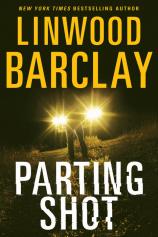 When Cal Weaver left the force for refuge as a private investigator, he never intended to work as a bodyguard --- let alone, a babysitter. But that's what Madeline Plimpton, a relic of old-stock wealth, wants for her 18-year-old grand-nephew, Jeremy Pilford --- aka The Big Baby. Thanks to his defense lawyer, Jeremy won his release on probation for being too coddled to understand that he was doing anything wrong when he got drunk at a party, got behind the wheel of another guest's Porsche, and got a young woman killed. Fueled by social media outrage, lots of people want Jeremy to pay for his crime. Some are willing to take justice, along with rocks and bats, into their own hands. Reluctantly, Weaver agrees to protect Jeremy from vigilantes, especially fervent competitors for glory and cash prizes from Just Deserts, a website that advocates retribution through humiliation and violence.
Meanwhile, Cal's former colleague, Detective Barry Duckworth, has stepped into a baffling case of abduction and mutilation. At first, the victim, a strikingly innocent young man named Brian Gaffney, believes he was snatched, drugged and probed by aliens. As Duckworth quickly uncovers, the evidence --- a crude tattoo covering Brian's back --- indicates earthly perpetrators with a vendetta. Gradually, PARTING SHOT reveals the link between Brian's disfiguring misfortune and Jeremy's vulnerability to being "taught a lesson" by warped web followers --- or worse, a deeply deranged and fiercely determined devil of vengeance.
Told in chapters alternating between Cal Weaver's increasingly dangerous assignment and Barry Duckworth's strange and surprisingly complicated case, PARTING SHOT keeps the tension mounting and the sudden turns coming even after the jaw-dropping climax. Within a richly layered, fast-paced masterwork of suspense, Linwood Barclay raises serious questions about our media-driven world's rush to judgment and the consequences of mob mentality.