About the Book
About the Book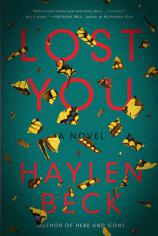 A provocative novel of psychological suspense about two women locked in a desperate fight over a child each believes is rightfully hers
Libby needs a break. Three years ago her husband split, leaving her to raise their infant son Ethan alone as she struggled to launch her writing career. Now for the first time in years, things are looking up. She's just sold her first novel, and she and Ethan are going on a much-needed vacation. Everything seems to be going their way, so why can't she stop looking over her shoulder or panicking every time Ethan wanders out of view? Is it because of what happened when Ethan was born? Except Libby's never told anyone the full story of what happened, and there's no way anyone could find her and Ethan at a faraway resort...right?
But three days into their vacation, Libby's fears prove justified. In a moment of inattention, Ethan wanders into an elevator before Libby can reach him. When the elevator stops and the doors open, Ethan is gone. Hotel security scours the building and finds no trace of him, but when CCTV footage is found of an adult finding the child wandering alone and leading him away by the hand, the police are called in. The search intensifies, a lost child case turning into a possible abduction. Hours later, a child is seen with a woman stepping through an emergency exit. Libby and the police track the woman down and corner her, but she refuses to release Ethan. Asked who she is, the woman replies:
"I'm his mother."
What follows is one of the most shocking, twisty and provocative works of psychological suspense ever written. A story of stolen identity, of surrogacy gone horribly wrong and of two women whose insistence that each is the "real" mother puts them at deadly cross-purposes, LOST YOU is sure to be one of 2019's most buzzed-about novels.
Audiobook available, read by Abby Craden
Lost You
by Haylen Beck
Publication Date: August 6, 2019
Hardcover: 320 pages
Publisher: Crown
ISBN-10: 1524759589
ISBN-13: 9781524759582