About the Book
About the Book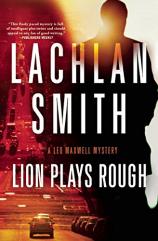 Leo Maxwell always lived in the shadow of his older brother Teddy, one of San Francisco's most ruthless and effective criminal defense lawyers. Then a gunman shot Teddy in the head. Although Teddy survived the shooting, he has been left disabled and dependent on Leo, now a criminal defense attorney practicing in Oakland. The Maxwell brothers are living together in Oakland while Leo, chafing in his role as junior attorney in his former sister-in-law's small criminal defense firm, is on the lookout for the big case that will make his reputation. He thinks he's found that when a mysterious woman nearly runs him down, then appears at his office to hire him to defend her brother on a murder charge. One problem: Leo hasn't actually met the client when he sets out to investigate what seems like a hot tip on a burgeoning scandal in the Oakland Police Department. Leo takes a series of photographs that seem to blow the lid on deep-set corruption in the Department. However, when he brings these pictures to the attention of the District Attorney's office, he quickly learns that all is not as it seems, beginning with Leo's client and the alluring woman who hired him. Leo's "client" is actually represented by Nikki Matson, one of Oakland's most notorious gangland lawyers. What's more, the client doesn't know anything about Leo being hired to defend him, and claims not even to have a sister.
Between Nikki's star client, who happens to be one of Oakland's most feared gang leaders, and certain elements within the Oakland police, Leo realizes that he has unwittingly made himself enemy number one within the criminal community as well as the police department. Both sides want him silenced before he uncovers the full extent of a scandal that is poised to engulf the city and ignite a firestorm of repercussions. Hounded by threats from all sides, Leo soon finds himself framed for murder and sent to jail with a price on his head.
Even if Leo can survive, he's a marked man unless he can bring those responsible for the murders to justice. Bodies pile up as Leo closes in on his pursuers while at the same time, his pursuers close on him. Yet the truth is far more sinister, as Leo must confront the one person he never would have suspected...