About the Book
About the Book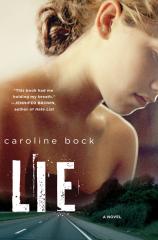 Everybody knows, nobody's talking....
Seventeen-year-old Skylar Thompson is being questioned by the police. Her boyfriend, Jimmy, stands accused of brutally assaulting two young El Salvadoran immigrants from a neighboring town, and she's the prime witness. Skylar is keeping quiet about what she's seen, but how long can she keep it up?
But Jimmy was her savior....
When her mother died, he was the only person who made her feel safe, protected from the world. But when she begins to appreciate the enormity of what has happened, especially when Carlos Cortez, one of the victims, steps up to demand justice, she starts to have second thoughts about protecting Jimmy. Jimmy's accomplice, Sean, is facing his own moral quandary. He's out on bail and has been offered a plea in exchange for testifying against Jimmy.
The truth must be told....
Sean must decide whether or not to turn on his friend in order to save himself. But most important, both he and Skylar need to figure out why they would follow someone like Jimmy in the first place.
Lie
by Caroline Bock
Publication Date: August 30, 2011
Genres: Fiction, Young Adult 12+
Paperback: 224 pages
Publisher: St. Martin's Griffin
ISBN-10: 0312668325
ISBN-13: 9780312668327