About the Book
About the Book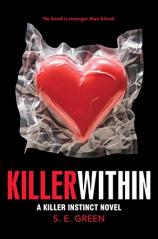 It's been three months since the sadistic Decapitator's demise, and Lane feels both closer to and more alienated than ever from her united, grieving family. Haunted by conflicting memories, she resumes the role of Masked Savior vigilante --- but her heart just isn't in it. For Lane now knows the rush of deeper thrills. Darker thrills. And a growing part of her wants to revisit its seductive power.
To Lane's chagrin, the Masked Savior inspires its own fan site, where groupies gather online to praise, document, and debate each delivered act of justice. But then one of Lane's secret admirers becomes a cunning copycat, assaulting the defenseless with escalating violence. And Lane suspects someone is spying on her, edging closer to making contact.
Someone who knows her secrets.
And the identity is but one of many revelations to shake Lane to her core...