About the Book
About the Book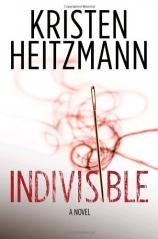 Police Chief Jonah Westfall knows the dark side of life and has
committed himself to eradicating it. When a pair of raccoons are
found mutilated in Redford, Colorado, Jonah investigates the
gruesome act, knowing the strange event could escalate and destroy
the tranquility of his small mountain town. With never-ending
conflict with Tia Manning, a formidable childhood friend with whom
he has more than a passing history, Jonah fights for answers ---
and his fragile sobriety.
INDIVISIBLE © Copyright 2011 by Kristen Heitzmann.
Reprinted with permission by WaterBrook Press. All rights
reserved.