About the Book
About the Book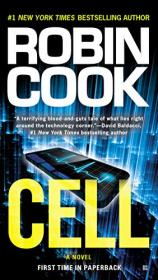 The New York Times–bestselling author and master of the medical thriller returns with a top-notch fusion of groundbreaking medical science and edge-of-your-seat suspense.

George Wilson, M.D., a radiology resident in Los Angeles, is about to enter a profession on the brink of an enormous paradigm shift, foreshadowing a vastly different role for doctors everywhere. The smartphone is poised to take on a new role in medicine, no longer as a mere medical app but rather as a fully customizable personal physician capable of diagnosing and treating even better than the real thing. It is called iDoc.
George's initial collision with this incredible innovation is devastating. He awakens one morning to find his fiancée dead in bed alongside him, not long after she participated in an iDoc beta test. Then several of his patients die after undergoing imaging procedures. All of them had been part of the same beta test.
Is it possible that iDoc is being subverted by hackers --- and that the U.S. government is involved in a cover-up? Despite threats to both his career and his freedom, George relentlessly seeks the truth, knowing that if he's right, the consequences could be lethal.