Fall Preview 2012
Fall Preview
Fall Preview 2012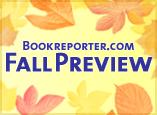 Fall is almost upon us, which is known as the biggest season of the year for books! The titles that come out in fall often become holiday gifts, and many are blockbusters. Here are some publisher picks that we know people will be talking about. On select days in August, we will spotlight a different title and offer a contest to win one of five copies of the book. You will need to check the site each day to see the featured book and enter to win. We also will be sending a special daily newsletter to announce each day's title, which you can sign up for here.
Our final prize book is THE ART FORGER by B.A. Shapiro. To enter, please fill out this form by Thursday, August 23rd at 11:59AM ET.
- Click here to see the winners of our contests.