Meet the Reviewers
Kate Ayers
Kate Ayers retired from a career as a court reporter in the Pacific Northwest, and she now enjoys the bulk of her time traveling and writing. She has completed novels in her Mysteries With a Wine List series, two in her Eyes & Ears series, and is currently working on another. The rest of her time is taken up with book promotions, a gourmet cooking club, a book club (naturally) and daily entertainment of her slightly loony Shar Pei. And, last but not least, playing with her other best friend, her husband of many years.

Alexis Burling
Alexis Burling is a book critic (and obsessive reader) with reviews of both adult and young adult books, author interviews and other industry-related articles published on Bookreporter.com and in the New York Times, Washington Post, San Francisco Chronicle, Oregonian and other publications. She has also written dozens of articles and nonfiction books for young readers on a variety of topics ranging from current events and famous people throughout history, to nutrition and fitness, and relationships and cooking. After enjoying the fast life in New York City for 13 years, Alexis now lives amidst the mountains and the trees (and the rain) in the Pacific Northwest.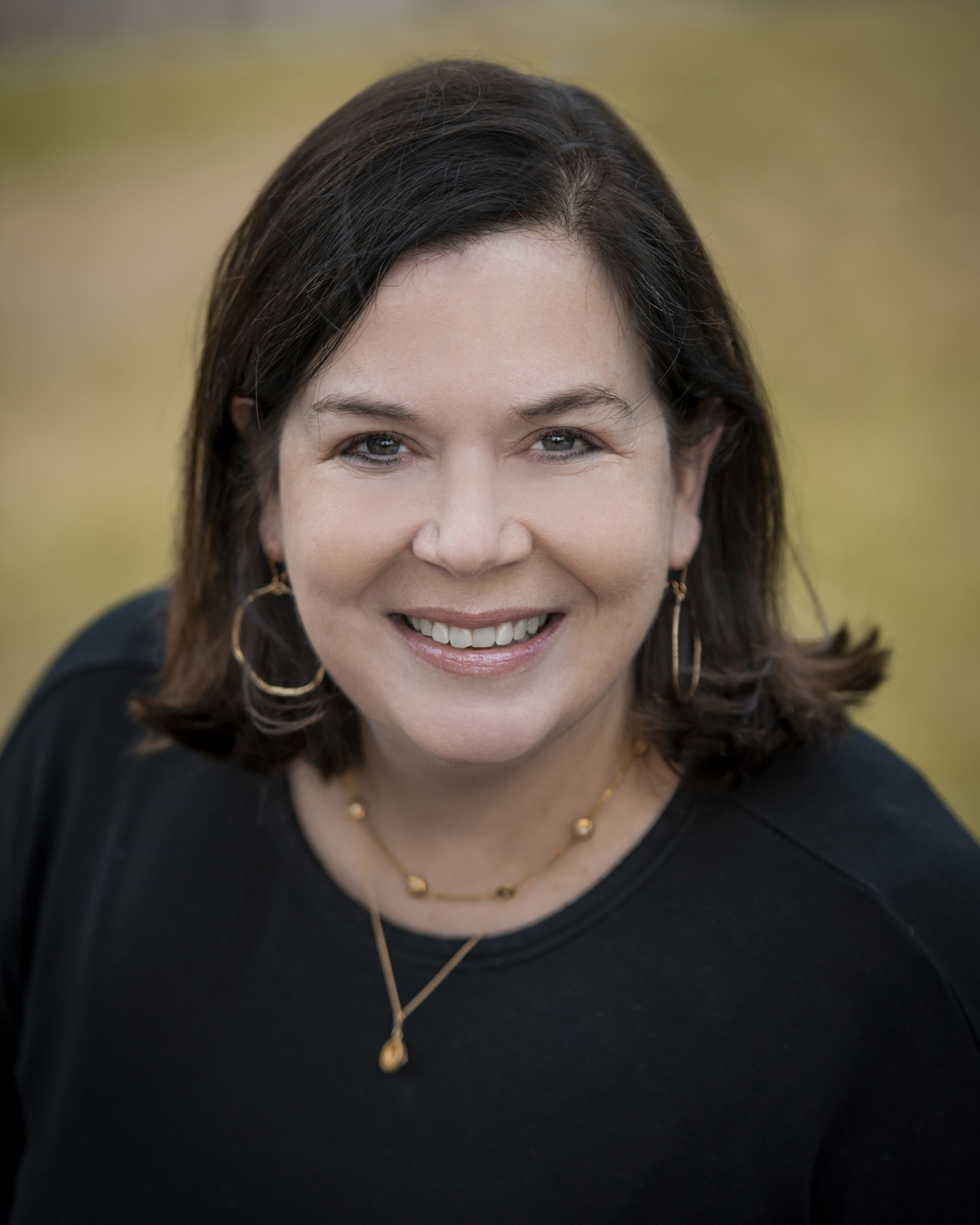 Cindy Burnett
Cindy Burnett currently works part time at Murder by the Book, a crime fiction book store in Houston, Texas. She is a voracious reader and book reviewer who operates a bookstagram account, https://www.instagram.com/thoughtsfromapage, where she talks about all things book-related. She currently writes book reviews for Bookreporter.com, Publishers Weekly and Southside Living, and judges the BookLife prize for Publishers Weekly in the summer. In addition to reading, Cindy loves the theater, art, movies, national parks and hiking in Colorado during the summer.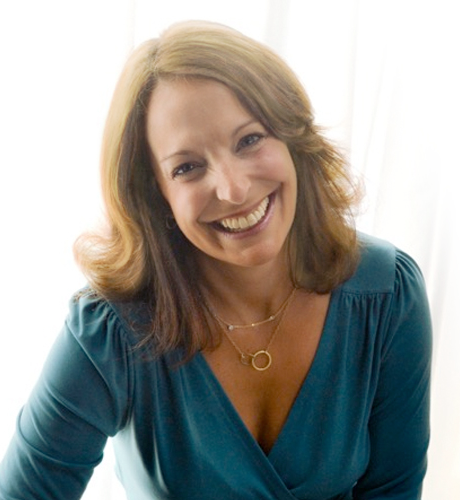 Leah DeCesare
Leah DeCesare is the award-winning author of FORKS, KNIVES, AND SPOONS and the nonfiction parenting series Naked Parenting, based on her work as a doula, early parenting educator, and mom of three. Her articles on parenting have been featured in The Huffington Post, the International Doula and The Key, among others. In 2008, she cofounded the nonprofit Doulas of Rhode Island, and in 2013 she spearheaded the Campaign for Hope to build the Kampala Children's Centre for Hope and Wellness in Uganda. In a past life, DeCesare worked in public relations and event planning. She now writes, teaches and volunteers in Rhode Island, where she lives with her family and talking cockatiel.


Curtis Edmonds
Curtis Edmonds works as a civil rights attorney in Trenton, New Jersey. He is the author of two novels, RAIN ON YOUR WEDDING DAY and WREATHED, both published by Scary Hippopotamus Books. His short fiction has been published in McSweeney's Internet Tendency, The Big Jewel and Untoward Magazine. He is quite tall and is uncomfortable talking about himself in the third person. He is married with twin daughters.
Sarah Rachel Egelman
Sarah Rachel Egelman holds a masters degree in comparative religion and works and teaches in Seattle's Jewish community. She enjoys writing, spending time outdoors, and especially reading. Some of her favorite writers include Kafka, Vonnegut, Grass, Rushdie, Hemingway and Austen. Sarah also likes all types of poetry, and books on Europeon history and cultural or religious studies. Besides books of all shapes and sizes, she likes scary movies, art, music, thai food and monkeys.
Pauline Finch
Pauline Finch is a longtime resident of Kitchener, Ontario (Canada), where she attended Wilfrid Laurier University and University of Waterloo. While doing graduate work, she accidentally landed a part-time job with the local newspaper, which became full-time and lasted nearly 23 years, during which she covered arts, religion, local features, book reviews and general reporting.
Apart from winning a number of minor journalism awards, her one claim to fame is that in 1991 she became the first person in the history of that paper to electronically file a news story. Less than a decade (and thousands of remotely filed stories) later, she was among a large contingent of reporters "fired with money" during one of the many corporate down-sizing waves of the late 1990s.

For the past 15 years she has been self-employed as a freelance writer and editor whose clients include novel and textbook authors, trade publications, weekly newspapers, corporate executives, academics, theologians and non-profit groups.
Since leaving full-time journalism, she completed two Masters Degrees in academic and applied theology but chose --- without a single spiritual regret --- not to be a minister.
Among her avocations, she is a hopelessly addicted flutist who began playing in 1964 but didn't figure out until 2007 that regular lessons would be a good idea. Good teachers are priceless! She plays in the Waterloo Flute Choir, the Waterloo (Ont.) Concert Band, with local choirs and at church. She is also a serious recorder-player who loves playing in friendly groups, a pipe-organ student, and a member of the K-W Community Baroque Players where she is learning bass viola da gamba "on the fly."
She was introduced to Bookreporter by her journalism mentor and dear friend, the late Robert Finn.

Harvey Freedenberg
Harvey Freedenberg formerly practiced intellectual property law and litigation with a large Harrisburg, Pennsylvania firm. He's been working as a freelance reviewer since 2005 and is a member of the National Book Critics Circle. In addition to the more than 200 reviews he's written for Bookreporter.com, he reviews for BookPage, Shelf Awareness, the Minneapolis Star-Tribune and Kirkus Reviews. He also writes a column featuring reviews and articles on other book-related subjects for Harrisburg Magazine and has published reviews and essays on a variety of other websites and literary blogs. In 2000, Harvey took a six-month sabbatical from his law practice and studied creative writing at his alma mater, Dickinson College. Three of his short stories have won prizes, and he has written an as-yet-unpublished novel. Harvey enjoys literary fiction and a wide range of nonfiction. His favorite authors are too numerous to mention, but include Richard Ford, Tim O'Brien, John Updike, Charles Baxter, John Cheever, Tracy Kidder and John McPhee. To read all of Harvey's reviews along with his comments on the book world and assorted topics, follow him on Twitter (@HarvF) or friend him on Facebook.
Barbara Lipkien Gershenbaum
Barbara Lipkien Gershenbaum's professional writing career began in her senior year at the University of Hartford, when she published a scholarly paper on the work of Doris Lessing. From there she became the assistant editor of a scholarly journal published by that school's English Department. In short order she was asked to produce, write and host a local cable television program she named Literary Perspectives. By the time she had finished that project she landed a job with the Farmington Valley Herald newspaper; and started to sell her work on the freelance market. Over the years Barbara has taught a variety of writing classes, public speaking workshops, literature seminars and, for more than fifteen years, facilitated book discussion groups for adults. Her work with children inspired her to create a reading enrichment program for kindergartners up through sixth graders. Barbara is a voracious reader whose taste runs to contemporary literary fiction and mystery/suspense/thrillers. She is also a film buff and loves to play word games of every sort.

Judy Gigstad
A member of Western Writers of America, Oklahoma Writers Federation and Oklahoma City Writers, Inc., Judy Gigstad has reviewed books for Bookreporter.com for more than three years. She has had reviews published in an entertainment weekly news magazine, and KANSAS!, Persimmon Hill magazine and The Writer's Ink have published her feature stories. An avid reader, Judy learns from the written word. Her True Crime book is soon to be completed, and a historical novel set in Kansas is in the works.

Maya Gittelman
Maya Gittelman is an activist, blogger and writer. She graduated Skidmore College cum laude with a degree in English and a minor in Education, with a concentration on special education. She was awarded senior honors for her thesis on late Victorian masculinities, and her senior year novella received the 2014 departmental prize for fiction. Her literary interests span classical, medieval, Victorian, genre and contemporary. Maya's favorite authors range from Chimamanda Ngozi Adichie to Chaucer, Lord Byron to Janet Mock, James Joyce to J.M. Barrie, to Tolkien and beyond. Versed in theory, her true passions lie in examining and deconstructing the literary and sociocultural intersections of race, class, sexuality, gender, ethnicity and ability --- throughout classical and contemporary canons.

Maya is currently employed as the events & special projects coordinator at the Upper West Side Barnes & Noble where she works with many wonderful authors and educators. She also blogs about intersectional feminist representation in the media over at mayatalksfemedia.tumblr.com. When she's not reading, writing or ranting, she's probably working on social justice crafts, eating something drenched in chocolate, or getting altogether too emotionally invested in a TV show.

Amy Gwiazdowski
Amy Gwiazdowski currently works as the communications director for a business trade association in Washington, DC. Previously, she spent a few years working for the publishing industry's trade association where she had the opportunity to indulge her love of books and acquire more than the shelves could hold. She is also the author of the blog Just Book Reading (http://www.justbookreading.com), where she chronicles her reading habit.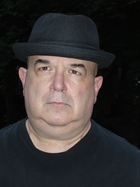 Joe Hartlaub
Senior Writer
josephhartlaub@gmail.com
Joe Hartlaub is senior writer/reviewer for Bookreporter.com and has been with the site since 1997. An entertainment attorney specializing in music and publishing, Joe is a Fox News Channel contributor on matters pertaining to publishing law and has been featured on panels concerning the entertainment industry. He has been a vociferous reader since he was four years old, starting with the "Dick Tracy" and "Little Orphan Annie" comic strips before he graduated to the Hardy Boys mystery series (the original one) and later corrupted his mind and soul a few years later with the works of Mickey Spillane and Richard Prather.

In addition to reviewing for Bookreporter.com, Joe has also had a number of short stories published in the crime and horror fields and is an actor, having had a supporting role in the critically acclaimed feature film LA-308 as well as a co-starring role in the short feature "Seducing the Shrink." He is also a bi-weekly contributor to "The Kill Zone" blogspot. Joe describes himself as "a boring guy who lives a very interesting life." He lives in Westerville, Ohio, with his family members, who give him the space to do a number of things that he probably shouldn't.

Steve Hubbard
Steve Hubbard was born in South Carolina but raised in western New York. A reader before kindergarten (which got his parents in trouble), he became hooked on Fantasy writing after discovering THE LORD OF THE RINGS in his school library in the third grade. An avid hockey player and fan, it only made sense that he would migrate to Minnesota, where he now resides with his wife, four children and one Siberian Husky. In addition to reviewing books, he also sells them and has endeavored to make people aware of the work of Robert E. Howard as well as the work of John Gardner, whom he feels is America's greatest, and forgotten, writer. When not buried behind piles of books to read or sell, he is also working on a few of his own, having been inspired by Stephen R. Donaldson. What with reading, writing, selling and fathering, you'd think he couldn't find time for movies, but it's amazing how much more you can squeeze in when you cut down on sleep. He also likes pie.

Christine M. Irvin
Christine M. Irvin is both an avid reader and a book reviewer. She currently writes book reviews for BookReporter.com, Teenreads.com, Kidreads.com, and the Christian Children's Book Review.
She is also a writer, an editor and a published author. Ever since she was a young girl, Christine has wanted to "be a writer." Later, she redefined that goal to that of being a "published writer," as it seemed very easy to write something but very difficult to get anything published. She first achieved her goal when a short craft blurb she wrote was published in the November 1978 edition of The Workbasket magazine. Although that satisfied the technicality of being a "published writer," it only served to whet her appetite for bigger goals and achievements. Today, Christine is the author of 11 published children's books and numerous articles for both children and adults.
Christine lives in Columbus, OH with her husband, her son and her dog.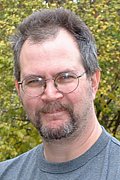 Ron Kaplan
Ron Kaplan, an award-winning writer and sports editor for a weekly newspaper in New Jersey, is the author of two books: 501 BASEBALL BOOKS FANS MUST READ BEFORE THEY DIE (2013) and THE JEWISH OLYMPICS: The History of the Maccabiah Games (2015). His freelance articles and reviews have appeared in such publications as Baseball America, Mental Floss, American Book Review, American History, ForeWord Magazine and Verbatim, among others. He also hosts two blogs: Ron Kaplan's Baseball Bookshelf about baseball literature and Kaplan's Korner on Jews and Sports.

Jane Krebs
Jane T. Krebs is a retired English teacher who lived and learned with high school kids for 30 years in the Carlisle Area School District; she was also a co-director and presenter in the Capitol Writing Project. She likes being part of the Carlisle community with its excellent downtown stores, restaurants, theater and library. She is Oma to her teenage granddaughters in Carlisle and to her toddler grandsons in Ohio --- she happily shares grandmother duties with Carole Turner (who introduced her to Bookreporter.com), as well as conversations about good books.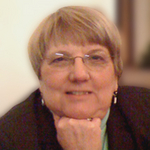 Jennifer McCord
Jennifer McCord is a writer, editor, educator and publishing consultant in Seattle WA. Her career in publishing began more than 25 years ago when she took on the job as manager of an independent bookstore on a dare from her then-teenage daughter. Jennifer moved from the independent store to management in a national retail chain (Waldenbooks). Additionally, she served as one of the original romance book experts and as the national spokesperson for the chain on the Romance Fiction category. She offered industry insights on Romance and Women's fiction as a contributing columnist for Waldenbooks for over a decade.
She received special industry recognition for her support of Women's Fiction and the Romance genre from Romance Writers of America and Romantic Times.
For many years, Jennifer has worked in nearly every aspect of the industry, from traditional publishing paths to small press and self-publishing ventures. She has dedicated her experience to the success of the Northwest writing community as UW Extension Advisory board member for the writing programs, past president and board member of Pacific Northwest Writers Association and as President of Seattle Free Lances. She works extensively with writers and publishers through her consulting and certified creativity coaching business, Jennifer McCord Associates, www.jennifermccord.com.
Gabriella Mayer
Gabriella Mayer is a South Florida native who currently attends NYU, studying for a BA in Comparative Literature with a minor in Creative Writing. Previous publications include essays and poems in Her Culture and BRIO, the undergraduate comparative literature journal at NYU. An avid reader and book hoarder from a young age, she is usually writing poems, applying for jobs in publishing, practicing for the Women's Choir, and looking over cute pictures of her two golden retrievers.

Bronwyn Miller
Bronwyn Miller is the pen name for a reviewer who has worked in publishing and film for the past 20 years. Apart from great writers and books, Bronwyn is a fan of theater, live readings and concerts, as well as urban hiking, which is a fancy way to say 'walking around the city aimlessly."
Eileen Zimmerman Nicol
Eileen Zimmerman Nicol would rather read than eat (sometimes), shop (usually) or watch TV (always). Her desire to be a writer started in fourth grade when her teacher told her she couldn't begin an essay with the sentence "I hope it never happens to me again." Many years later, she has attained the patience to revise and still thinks her teacher was wrong. She has published magazine articles and poetry, and is on the second draft of her second novel. She has a grown daughter and a supportive husband, and enjoys sailing, cooking, skiing and volunteering, as well as writing.
Ray Palen
Ray Palen is an award-winning actor, drama teacher, and recently the executive producer/director for 15+ years of a highly successful regional theatre group still based on Long Island. Additionally, he is a published playwright with several short plays being registered with the Writers Guild of America. One of his short plays that featured his fictional hero, Sherlock Holmes, won first prize in a Holmes short play contest.

Ray's favorite pasttime, however, has been reading. He has been an avid reader and writer throughout his life --- reading at least three books per week as long as he can remember (a love of reading and lifelong insomnia being the dual cause of this). His book collection is in the thousands, and he prides himself on his rare and signed first editions. Ray has been reviewing books, movies and theater for decades in several formats and currently has a national byline with several online and print publications.

Three years ago, he relocated from the NYC area, where he lived his entire life, to Central Florida for a job opportunity with Walt Disney World. His greatest production to date is his beautiful daughter, Anna, who is now four and loves growing up in the shadow of Cinderella Castle. He resides in Clermont, FL, with his wife Debbie, Princess Anna, four cats (Finian, Mickey, Rory and Lorelei), and is probably reading a novel right now!


Norah Piehl
Norah Piehl is the Deputy Director of the Boston Book Festival. A former children's bookseller, Norah has also worked in the publishing industry for both university and trade publishers. She is an active writer whose essays, interviews and reviews have been published in Publishers Weekly, The Horn Book, Brain, Child, Skirt! magazine, National Public Radio and many other publications, as well as in several print anthologies. Her short fiction has appeared in Literary Mama, The Linnet's Wings, The Legendary, Printer's Devil Review and the anthology BATTLE RUNES: Writings on War. Norah lives in Belmont, Massachusetts.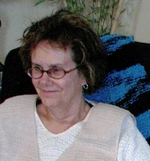 Barbara Bamberger Scott
Barbara Bamberger Scott grew up in North Carolina, where she now makes her home in the semi-fictional town of Mayberry. She has traveled the world, living and working in Botswana, Kenya, the Dominican Republic, England, Sweden and Spain, with five trips to India to visit sites associated with spiritual master Meher Baba.

Back in the US apparently forever, she continues to roam whenever possible, taking long road trips with her husband, Donnie "Dobro" Scott, with whom she co-authored TWO LANE TRAVELING (Booksurge, 2009).

For work, she chooses any human services job she can get at the time, which has included small-scale gardening in the Third World, composing project newsletters, facilitating services for people with developmental disabilities, acting as a Spanish interpreter in various medical projects, and, most recently, assisting clients in a Joblink in rural Carolina counties.

Her great love, writer-wise, is short pieces, including hundreds of book reviews (mostly nonfiction "with a human face") and a series of articles about simple living and the heart of gardening, which appears on www.homestead.org. She runs the website www.awomanswrite.com, a perennial novel-writing competition for aspiring female pensmiths that underscores her talents as an editor, particularly for beginning authors. A Woman's Write has made it possible for her to communicate with and assist women all over the world.
Lorraine Shanley
With years of reviewing experience at Book of the Month Club, Publishers Weekly, etc., Lorraine Shanley now enjoys being able to choose the books she reviews, which tend to be narrative nonfiction, thrillers and suspense. An avid reader and listener of audiobooks and podcasts, Lorraine's day job is in media consulting. She also serves on several nonprofit boards in education and community outreach.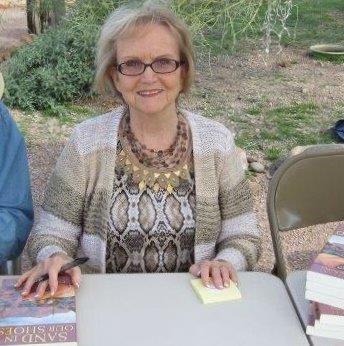 Roz Shea
Roz Shea has reviewed books for Bookreporter.com since 1998. She was a BookPage chat room moderator for the online book chat room Bookacinno, sponsored by Bookreporter in its earliest days in the '90s. She writes for and edits local publications. She authored a historical memoir of Julian and Lucy King, who built King's Ranch in 1946, a dude ranch far from civilization in one of the last places in the American west where one could break ground. She lectures on the book and other historical events in the Phoenix area.

Roz lives in, and works to preserve, the Sonoran desert at the base of the Superstition Mountains in Arizona. She recently retired as Executive Director of a land trust, and is married with three grown children and one grandson in whom she wants to instill her passion for the desert and reading. She grew up and was educated in Iowa, where she was active in conservation, then moved to Arizona and never wants to leave. In her spare time, she builds trails, writes grant proposals and, of course, READS.

An eclectic mix of nonfiction, historical fiction, biographies and detective thrillers, fantasy and sci-fi are stowed on the many bookshelves throughout her home. John Irving, Herman Wouk, Harriet Doer, Annie Proulx, Robert Ludlum, John le Carre, James Michener, Martin Cruz Smith, Homer Hickam, Ken Follett, Bill Bryson, Doris Kearns Goodwin, Barbara Kingsolver, Lisa See, Paul Theroux, Ernest Hemingway, John Steinbeck and most of the classics are among them. She has every book written by Terry Pratchett, Arthur C. Clarke, Robert Heinlein and Douglas Adams. Mysteries dark to mysteries cozy are her secret vice. She collects James Lee Burke, Linda Fairstein, Elizabeth George, P. D. James, Craig Johnson, Patricia Cornwell, John D. MacDonald, Louise Penny, Kathy Reichs, M.C. Beaton, S.J. Rozan, Tony Hillerman, Sue Grafton, J.A. Jance, Elizabeth Peters, Robert B. Parker, Steve Martini, John Dunning, Stephen King, Dean Koontz, John Grisham, Janet Evanovich and Alexander McCall Smith.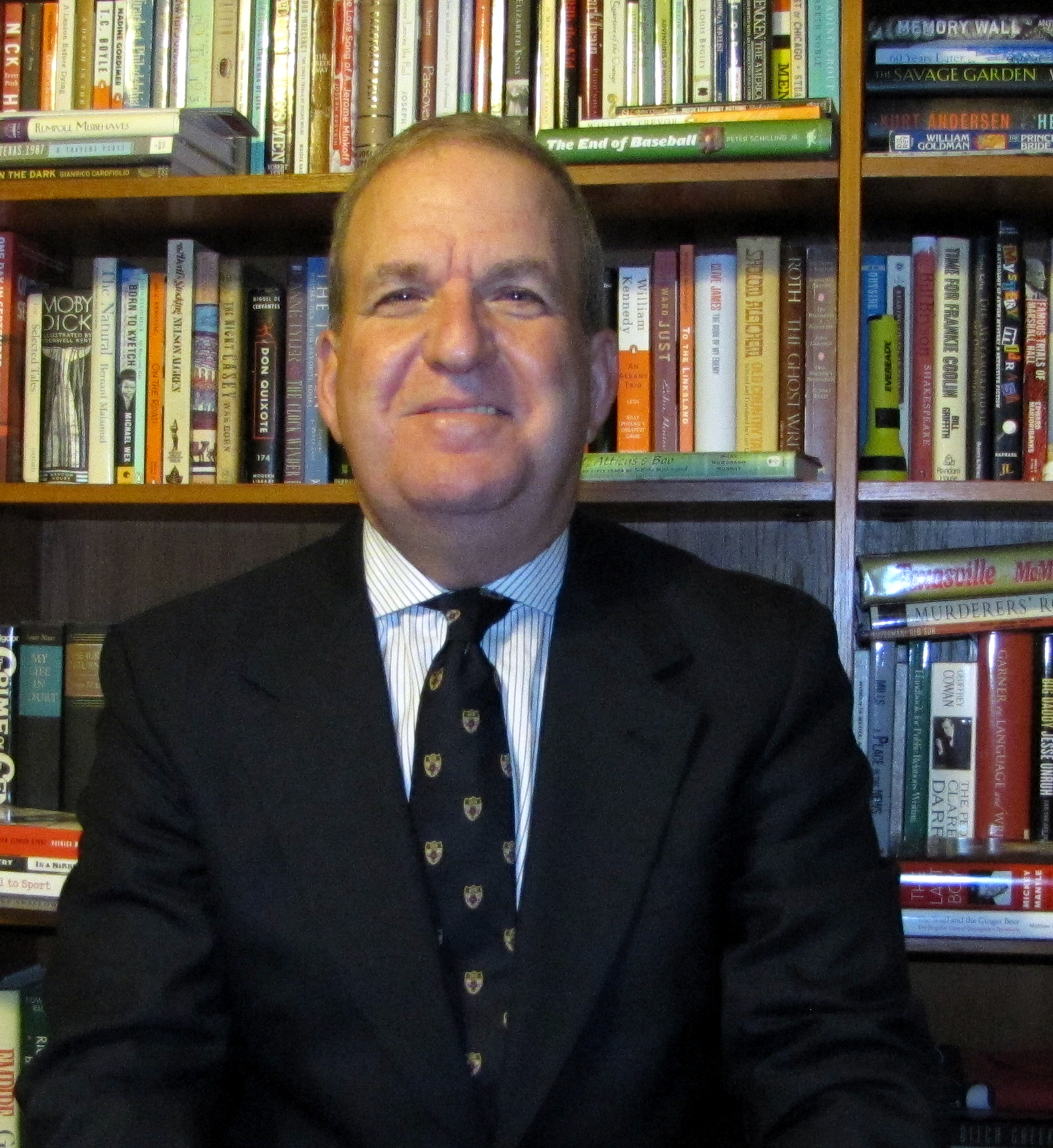 Stuart Shiffman
A lifelong avid reader, upon his retirement after 22 years as a state court judge in Illinois, Stuart Shiffman was looking for an opportunity to turn passion into a project. Stuart is an active participant in the "Law and Literature" movement, where works of literature are examined in an effort to better understand legal issues. He also served on the faculties at Illinois State University and the University of Illinois Springfield, where he taught several legal subjects. Additionally, he serves on two legal book award committees. Beyond books about the law, he enjoys biographies, history, politics and sports with a special interest in golf. And now that he has grandchildren, Stuart enjoys spreading the joy of reading and rediscovering new classics with them each year.

Carly Silver
As the ancient and classical history expert for About.com, Carly Silver serves as a tour guide through antiquity; as an assistant editor for Harlequin Books, she knows what makes a good story. Residing in Brooklyn, New York, she's also passionate about all things literary.
Katherine B. Weissman
Katherine B. Weissman writes fiction (her stories have been published in Seventeen, Ploughshares and Southwest Review, where she was awarded the 2017 Meyerson Prize for Fiction), essays and style features (she was a contributing editor at O, the Oprah Magazine for 10 years). She has an essay, "It Figures," in the book IN THE FULLNESS OF TIME: 32 Women on Life After 50. Until 1998 she was executive editor of Mademoiselle, where she worked for 18 years.

Katherine has been reading since the age of four (and writing almost as long) and feels secure only if she has a pile of unread books by her bed and many, many more on her shelves, plus a library card. She has not gone over to the Dark Side all the way, but she does currently own three Kindles, which are a means to instant book gratification and permanent book security when not within reach of the aforementioned piles, shelves and libraries.

Her original essays and blog posts, as well as an archive of her traditionally published work (including reviews on Bookreporter.com), may be found on her website, www.KatherineWeissman.com. She is an ardent student of ballet, art and the piano. Her favorite novels (a partial list) include A PASSAGE TO INDIA, THE LEOPARD, ANNA KARENINA, JANE EYRE, THE HOUSE OF MIRTH, LIE DOWN IN DARKNESS and THE RAJ QUARTET. She also adores fantasy: C.S. Lewis, J.R.R. Tolkien and, of course, Philip Pullman's His Dark Materials trilogy.

For the last few years, Katherine has been writing her own fantasy novel, MERÎLE: Island of Women, coming at some future date (she hopes) to a book site or bookshop near you.