About Us
The Book Report Network
ReadingGroupGuides GraphicNovelReporter
Ever craved a good book and just not been inspired by anything you see? Or felt annoyed that you bought a book that was merely so-so? Or closed a book and JUST wanted to talk about it? Or wished you had a place to discover new books?
We know what this feels like. The Book Report Network aims to solve these reader dilemmas, with thoughtful book reviews, compelling features, in-depth author profiles and interviews, excerpts of the hottest new releases, contests and more every week. We hope you'll visit our websites and discover why since 1996 The Book Report Network has been the best place online to talk about your last great read --- and find your next one.
About the Staff
The Book Report Network is headed by co-founder and president Carol Fitzgerald, who works with a team of creative and dedicated staff members in the company's editorial, website development and Internet marketing divisions.
Founder/President: Carol Fitzgerald
Editorial:
Editorial Director: Tom Donadio
Editorial Manager, Teenreads/Kidsreads: Rebecca Munro
Content Coordinator, 20SomethingReads.com: Nicole Sherman
Editorial (Adult), GraphicNovelReporter.com: Tom Donadio
Editorial (Children/Teens), GraphicNovelReporter.com: Rebecca Munro
Advertising + Promotions:
Advertising/Promotions Manager: Nicole Sherman
Website Design + Development:
Support: Support@bookreporter.com
Production/Support: Greg Fitzgerald
Designer: Jennifer Lai
Research + Special Projects:
Carol Fitzgerald
Carol Fitzgerald
Founder/President
Carol Fitzgerald is co-Founder and President of The Book Report Network (TBRN) --- a group of Internet sites about books and authors that have become the gathering places for a large and devoted community of booklovers since 1996. Programming is organized by demographic at Bookreporter.com, 20SomethingReads.com, Teenreads.com and Kidsreads.com and by special interest at ReadingGroupGuides.com GraphicNovelReporter.com and FaithfulReader.com. Website visitors can read reviews and author interviews, subscribe to newsletters and participate in interactive polls and contests. TBRN is recognized as an online leader of informed, contemporary book news, reviews, and author interviews.
The company's Authors on the Web division provides Website Design and Development and Internet Marketing/Publicity for authors and publishers. To date the Company has built websites for more than 225 authors and publishers and implemented Internet Marketing /Publicity programs for more than 300 titles.
Prior to founding TBRN, Fitzgerald spent 17 years at Conde Nast where she developed broad-based marketing, promotion and publicity programs. Fitzgerald has a B.A. in Communications from Fordham University.
Editorial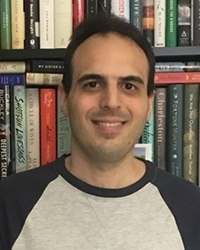 Tom Donadio
Editorial Director
Tom Donadio, a graduate of Fordham University at Rose Hill, began working at The Book Report Network in 2002 as an Editorial intern and joined the company's editorial staff full time the following year. As Editorial Director, Tom assigns and edits all the reviews that appear on Bookreporter.com and FaithfulReader.com, and coordinates the content on ReadingGroupGuides.com. In addition, he prepares newsletter lineups for these three websites and oversees our interns, who help create such features as Coming Soon, Books on Screen and New in Paperback.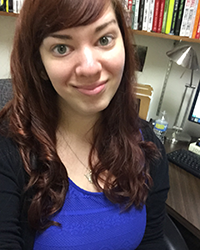 Rebecca Munro
Editorial Manager, Teenreads.com/Kidsreads.com
Rebecca Munro graduated from Bennington College in 2013 with a focus in literature and art history, particularly French naturalism and Impressionism. During her time at Bennington she interned in the editorial departments of Elle Magazine, Salamander Magazine and The New Criterion. After graduating, she made the switch to book publishing, starting with an internship at The Book Report Network working with Bookreporter.com. Over the next year and a half she also interned at Viking and W. W. Norton & Company and began freelance proofreading for publishers and a law firm. She officially joined The Book Report Network's staff in February 2016 as the Editorial Coordinator of Kidsreads.com and Teenreads.com where she also oversees the Teenreads Teen Board. In 2018 she was promoted to Editorial Manager.
Advertising and Promotions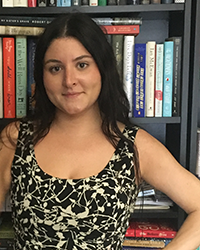 Nicole Sherman
Advertising/Promotions Manager
Content Coordinator: 20SomethingReads.com
Nicole Sherman works in the book world, with a particular interest in independent publishers and art books. A graduate from Bard College in upstate New York, she earned her degree in Literature and spent her senior year writing her thesis on Roberto Bolano's epic 2666. She began her publishing career in New York City, working retail at the Taschen store in Soho and interning at Phaidon Press in publicity and marketing. Before coming to The Book Report Network, she was Associate Publicist at the small, self-publisher Vantage Press. She now assumes the role as Advertising/Promotions Manager.
Website Design & Development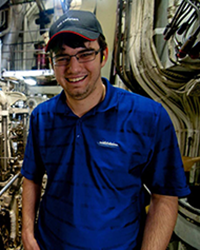 Greg Fitzgerald
Accounts Manager
Greg Fitzgerald is a graduate of Fordham University at Lincoln Center. He does event photography at author signings, conventions, and parties; In addition to his advertising and promotion tasks at TBRN, he oversees the company's accounting operation. He has worked for The Book Report Network since 2006, though he has been part of the TBRN family -- literally and figuratively -- since 1996. In his free time, Greg enjoys traveling; researching and enjoying lighthouses, ocean liners, and other maritime subjects; and geocaching.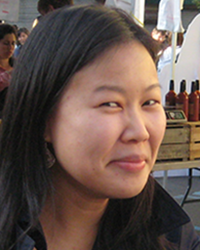 Jennifer Lai
Designer
Jennifer Lai graduated from Wesleyan University with a degree in studio arts. It was while studying online journalism at Columbia University that she developed her passion for web design. After working in journalism for two years, she decided to make the switch to design. At TBRN, she enjoys creating graphics and websites for the publishing industry, because it combines her love of art and writing.
Advertising and Promotions
For all inquiries regarding Advertising and Promotions, please send a note to the following: