About the Book
About the Book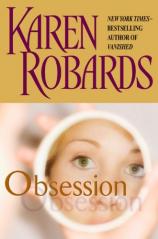 Katharine Lawrence has no idea what hit her. The attack came
out of nowhere. Only hours earlier she had been enjoying a
girls-only weekend with an old college friend. Now she finds
herself lying bound and gagged on her kitchen floor, staring with
terrified eyes at her friend Lisa while two masked gunmen search
her house for –-- what? She doesn't know. She only
knows that, unless they can escape, whatever it is could end up
getting both her and Lisa killed.
But Katharine's nightmare is only just beginning. When she
awakens in a Washington hospital, her nose crushed, her body
battered, her brain tells her things aren't right –--
and it's not the attack that's disorienting her. She
doesn't recognize herself when she looks in the mirror: her
slim body, her manicured hands, her blond bob. And the smiling,
handsome doctor at her bedside –-- Dr. Dan Howard –--
is familiar, but in a totally unfamiliar way. Perhaps the trauma of
the attempt on her life has given her some kind of weird amnesia.
She's twenty-nine, the special assistant to the head of the
CIA, and she's lucky to be alive. She also knows she can
trust no one.
Acting on instinct, Katharine runs for her life, with Dan, her
new-found protector, at her side. By turns grateful and unnerved by
his presence, and unable to shake a feeling of profound dread, she
allows Dan to spirit her to a secluded safe house. Instead of
finding a haven, they stumble into a tangled web of government
conspiracy, leaving Katharine confused, frightened, and desperate
to uncover the truth. As the pair is drawn further into this
shadowy world where almost nothing is as it seems, as fear gives
way to a firestorm of attraction, the cat-and-mouse game grows more
deadly, and soon both of their lives are at stake.
OBSESSION © Copyright 2011 by Karen Robards. Reprinted with
permission by Signet, an imprint of Penguin Group (USA). All rights
reserved.
Obsession
by Karen Robards
Publication Date: April 10, 2007
Genres: Fiction
Hardcover: 352 pages
Publisher: Putnam Adult
ISBN-10: 0399154167
ISBN-13: 9780399154164