For Baseball Fans, Happy Days Are Here Again
Baseball Books
For Baseball Fans, Happy Days Are Here Again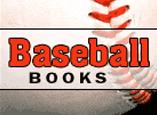 FOR BASEBALL FANS, HAPPY DAYS ARE HERE AGAIN
"It's the most wonderful time of the year." For baseball fans, it ain't about Christmas. For them, that line means they'll soon hear the sweetest of all words: "Play ball!"
Despite the problems of late --- the financial turmoil, the inflated salaries and egos of the players (not to mention the inflated cost of a dog and a beer) --- the plethora of titles regarding baseball would indicate the game is still healthy at the bookstore. Just because it's a cliché doesn't mean it's not appropriate: baseball is more than just a game. It includes numerous aspects of everyday life such as economics, world affairs, sociology, history, literature and art, all of which, not coincidentally, are among the topics of new releases.
---
One of the newest releases that has generated a good deal of controversy and discussion is PERFECT I'M NOT by David Wells, a pitcher for the New York Yankees. Maybe it's the New York factor, but everything seems to be a little larger than life here.
To give an example of the problems associated with this book, you need only consider that the original title was supposed to be PERFECT I AIN'T, which would have been much more in character with the author's colorful personality. PERFECT I'M NOT was undoubtedly the brainchild of some marketing maven, but in making the title more grammatically correct, the nature of the book seems distorted. Either title ironically could be considered incorrect because Wells was perfect, if only for one day: on May 17, 1998, he tossed the rarest of baseball gems, a "perfect" game, in which no opposing batter reached base.
PERFECT I'M NOT was written with Chris Kreski, whose credits include celebrity bios on William Shatner (STAR TREK MEMORIES) and Barry Williams (GROWING UP BRADY) as well as writing stints for World Wrestling Entertainment and the Beavis and Butt-Head television show. Obviously we're not talking high literature here.
Wells is not a bad person by any means, just...well…a bit rambunctious. He would have fit in well as a teammate of his idol, Babe Ruth. Both could be considered party animals (although Wells, to his credit, refrains from discussing his romantic life).
The hefty hurler writes about his upbringing as the loving son of a single mother. His boyhood friends and role models, consisting mainly of bikers, didn't make up the type of family situation you might observe on 7th Heaven.
For most of the book Wells chronicles his struggles --- both physical and at the hands of management --- moving up the baseball "food chain" to reach the majors. So far he has pitched for the Toronto Blue Jays (two separate stints); Detroit Tigers; Cincinnati Reds; Baltimore Orioles; Chicago White Sox; and the Yankees (this is his second go-around with them), not to mention his numerous minor league assignments.
The main knock on Wells seems to be his embellishments; some would say fabrications. But he appears to be very honest about his own shortcomings, which may have had something to do with his frequent team changes: impatience, immaturity, poor eating and drinking habits are among those mentioned. Despite all of this, Wells is an accomplished pitcher, winning more than sixty percent of his decisions.
The recent controversy ensued because of his claims that steroid and other drug use was widespread in baseball, certainly not the first time such accusations have been leveled. He backed down somewhat from those statements when confronted by sports columnists, especially following the death of a Baltimore Orioles player, the cause of which has been attributed to the use of a diet supplement. Wells incurred the wrath of his teammates and fellow ballplayers as well, although some have forgiven him. "That's just Boomer being Boomer," said teammate Roger Clemens, the target of some disparaging comments in the book.
Is Wells a whistleblower, pointing out problems that obviously exist but which the powers-that-be are reluctant to deal with (for theses indiscretions, Major League Baseball fined Wells $100,000)? Or is he just a blowhard? It was somewhat curious that all this fallout came so close to the release of the book. No doubt the brouhaha will spur curiosity. Whether that turns into increased sales remains to be seen.
---
As can be evidenced by the amount of words written about it, baseball is a wonderful topic for reflection. It's always interesting to listen to the ongoing intergenerational arguments over which players were better. While the Yankees may be adjudged the greatest sports franchise in history, one seldom reads about their place in the community. That affection seems reserved for one club in particular --- the Brooklyn Dodgers.
Michael Shapiro seeks to explain this bond and how it all went sour in THE LAST GOOD SEASON. He tries to balance the story on the field, as a team of aging stars --- Jackie Robinson, Pee Wee Reese, Roy Campanella and Gil Hodges, among others --- and the Brooklyn faithful see the writing on the wall, while team owner Walter O'Malley tries to wangle a new stadium in a more viable location from the city politicos and master planner Robert Moses. In a survey of the most hated men in history, taken after the Dodgers moved to Los Angeles, O'Malley ranked third behind Hitler and Stalin. But there was plenty of finger pointing to go around.
Post-war America saw an exodus to the new suburbia and a concomitant rise in automobile use that had the effect of drawing away the Dodgers' neighborhood fan base. As the white population moved out, they were replaced with an African-American and Hispanic demographic that O'Malley felt he could not count on to support the team. It may sound racist, but remember it was the Dodgers who gave African-Americans that first step into the major leagues. Recognizing the mindset of the front office, Shapiro believes the decision to move was purely economic.
Knowing how the saga ends doesn't make reading about it any easier. Amid the smiles of nostalgia is the bitterness of abandonment. Shapiro has done his homework well as he portrays the team, for the most part, in a glowing light and eschews the use of cheap sentimentality in telling this sad story.
Another sad occasion was the passing last year of Stephen Jay Gould, the natural scientist/baseball aficionado. Thankfully, we have TRIUMPH AND TRAGEDY IN MUDVILLE as a reminder that just because you're smart doesn't mean you have to "pooh-pooh" sports.
TRIUMPH AND TRAGEDY IN MUDVILLE is a collection of Gould's reminiscences, analysis and book reviews regarding the game. Growing up in Brooklyn as the stereotypical nerdy kid, complete with pocket protector, he developed a love for the Yankees, of Joe DiMaggio and Mickey Mantle, only to go over to the dark side when he moved to New England as an adult. Gould writes about his "Heroes Large, Small and Fallen," such as DiMaggio, Ted Williams, announcer non-pareil Mel Allen and Dusty Rhodes, an alcoholic outfielder who enjoyed his moment in the sun in the 1954 World Series. His observations on "Nature, History and Statistics as Meaning," are a little more esoteric, displaying his scientific persona. Another section consists of a collection of his literary criticism, mostly from the New York Review of Books.
David Halberstam (who has his own book, TEAMMATES, due out this spring) pays a moving tribute to his friend in the book's introduction. The cover of TRIUMPH AND TRAGEDY IN MUDVILLE depicts Gould in caricature clad in Yankee pinstripes, pointing towards the heavens, no doubt at the majestic clout he had just rendered. Looking on in awe are DiMaggio, Williams and Babe Ruth. Careful observation will show the green of the grass blending into the blue of the sky. The spiritual connotations following Gould's passing are hard to ignore.
---
Any hardcore fan would recognize the picture: a close-up of a face, half-obscured behind a black baseball glove, the cap pulled down low so that only a pair of glaring eyes are visible. This is the concentrated glare seen by batters as they step up to the plate again Randy Johnson, the fearsome fireballer for the Arizona Diamondbacks. It is just one of the many photographs taken by Walter Iooss, Jr. that appear in CLASSIC BASEBALL. This updated edition highlights the work of one of the game's most respected lensmen and a staple of Sports Illustrated covers for forty years.
Action shots mingle with portraits; all-time greats like Sandy Koufax and Willie Mays share the spotlight with today's stars like Pedro Martinez and Mike Piazza. The occasional sepia-tone snaps give CLASSIC BASEBALL the feel of an old family album. In fact, it's bittersweet to mark the passage of time as several favorites are shown in their prime and in their retirement. With text by another old hand, New York Times sports columnist Dave Anderson, Iooss' collection truly defines the apt title.
A different art form is the focus of THE PERFECT GAME, which explores the love of baseball as expressed by the minds and hands of folk artists. Based on an exhibition at the Museum of Folk Art in New York, the book captures creativity through quilts, sculpture, toys, and items that can best be described as knick-knacks. Elizabeth Warren, a former curator of the museum, is the perfect guide to walk the reader through the various colorful and quirky artifacts.
---
These books, along with other baseball releases this month, promise another interesting season of reading. Bring one along to the ballpark to keep yourself occupied in between innings or during those interminable pitching changes. Play ball!
--- Reviewed by Ron Kaplan (RonKaplanNJ@comcast.net)
© Copyright 1996-2014, Bookreporter.com. All rights reserved.