2016 Spring Baseball Titles: John McGraw, Babe Ruth and the '86 Mets
Baseball Books
2016 Spring Baseball Titles: John McGraw, Babe Ruth and the '86 Mets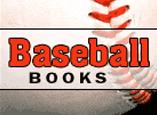 What hath MONEYBALL wrought?
Since 2003, when Michael Lewis published his seminal account of the Oakland Athletics' embrace of advanced statistical analysis over "gut feeling" in putting a pennant-contending team together, several authors have sought to capitalize on the concept. Recent books consider the efforts of the Tampa Bay Rays, Pittsburgh Pirates and St. Louis Cardinals to incorporate that strategy.
Two new titles, set almost 100 years ago, deal with events and concepts that had similar repercussions back in the day, without all the math.
---
Maury Klein, a professor emeritus of history at the University of Rhode Island, goes back over a century for a deeper examination of the building of a dynasty in STEALING GAMES: How John McGraw Transformed Baseball with the 1911 New York Giants.
John McGraw may not have had access to computer models, but he was a genius in what has come to be known as the "scientific game," which employed speed, defense and situational strategy. Klein, who frequently writes about history and business, shows off his academic chops by dividing his project into two sections. The first is a rather lengthy exposition of McGraw's career as a player and manager leading up to the year in question. The rest is a month-by-month account of the season that ended with the first of three straight National League championships (although the team lost each of the ensuing World Series).
Klein portrays McGraw as a fierce competitor; he was ejected by umpires 132 times over his 33-year managerial career, second most in history. He demanded the same concentration from his players, insisting that they do things his way. "The Little Napoleon" was merciless if they disobeyed his commands, even if the result came out in favor of the team.
STEALING GAMES is a marvel of research, almost to a fault. Practically every paragraph is cited, mercifully in endnotes rather than footnotes, which, given the sheer number, would have rendered this fine work difficult to navigate. This is a minor point, as Klein's contribution will doubtlessly earn him the highest accolades from those in the baseball literary world.
---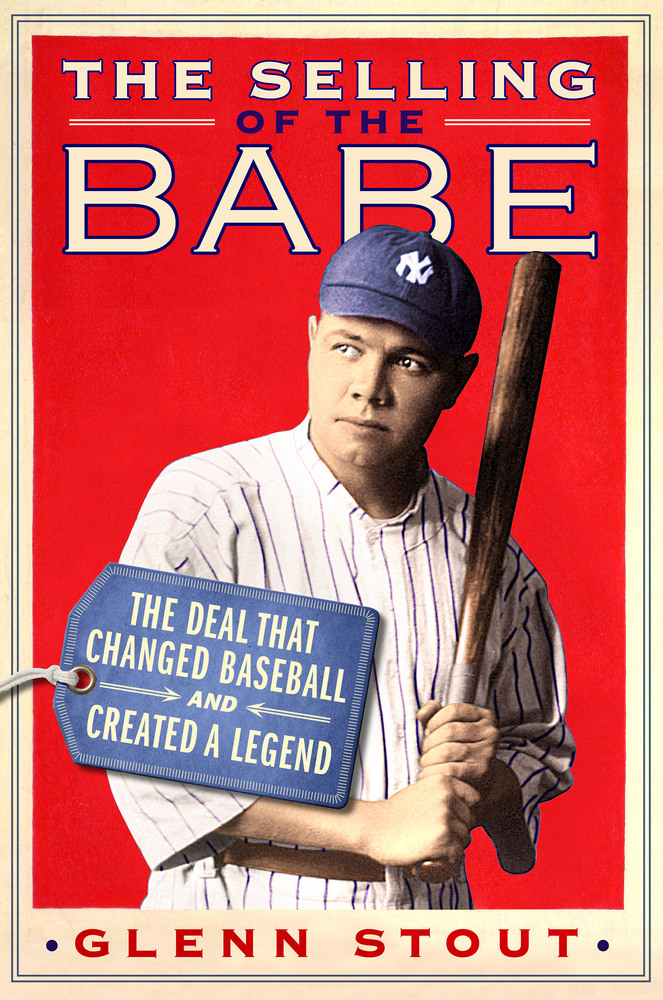 As a proponent of the scientific game, McGraw had little love for a New York rival, the subject of Glenn Stout's THE SELLING OF THE BABE: The Deal That Changed Baseball and Created a Legend.
McGraw thought home runs were a combination of brute strength and sheer luck, and had little to do with the finer points of strategy. Of course, having the Yankees sharing your home field --- the legendary Polo Grounds --- from 1913 to 1922, dipping into your pocketbook by stealing fans might have also colored his philosophy. The Giants refused to renew the Yankees' lease after the '22 campaign, which led to the construction of another hallowed ballpark, the Yankee Stadium.
There are plenty of accounts of Ruth as an undisciplined, brash yahoo, the kind McGraw might have had on the Giants only with the greatest of reluctance, if at all. Once Ruth realized he could hit the ball farther than just about anyone else, that's all he wanted to do, eschewing a brilliant career as a pitcher for the Boston Red Sox for the chance to play every day --- not to benefit the team, but to add to his own stardom.
In the introduction, Stout suggests that the deal sending the Babe to the Yankees following the 1919 season "remains the most important transaction in the history of the game, touching everything, even today." One can only imagine what baseball might have looked like without Babe Ruth. Would someone else have come along to fill that role? Would baseball still be as popular without his contributions, both on the field and as a symbol off it?
Ruth had increasingly become a headache to just about any authority figure, from his manager to the "lords of the game," including Boston Red Sox owner/Broadway impresario Harry Frazee, whose theatrical projects had suffered financially as well due to the effects of World War I on everyday life in America. Selling Ruth to the Yankees for the then-astronomical price of $100,000 was one way to prop up his flailing finances.
The timing of the deal was impeccable for the welfare of the game. The United States was only beginning to get over the end of the War in 1918. Baseball was also trying to make a comeback after attendance and revenues dropped off severely. Would they be able to win back fans, or was baseball now too frivolous? Toss in the spreading shadow of the Black Sox Scandal in which several members of the 1919 Chicago White Sox conspired to throw the World Series, and you have a situation that cried out for a savior. A larger-than-life figure. A Babe Ruth.
The book's title carries a double meaning: it was the actual transaction, of course, but perhaps more importantly, it was the selling of Ruth by the media as a symbol, a poster boy, an icon. After all, they also had a stake in making the sport a success as it sold papers. Athletes had been used as commodities before Ruth, but none had his outsize personality.
---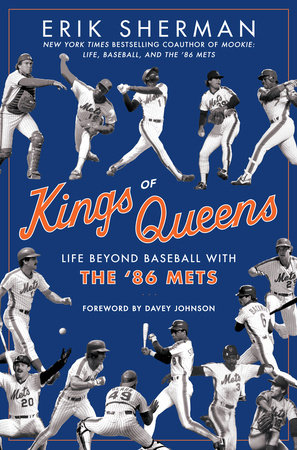 No doubt Ruth's success paved the way for fandom to embrace the likes of Doc, Darryl, The Kid, Mex, Mookie and the rest of the crew recollected in Erik Sherman's KINGS OF QUEENS: Life Beyond Baseball with the '86 Mets.
Sherman, who worked with Mookie Wilson on his memoir last year, visits several of those Mets from that championship season --- from stars like Darryl Strawberry, Doc Gooden, Gary Carter and Keith Hernandez, to bench players like Doug Sisk, Danny Heep and Ed Hearn. Indeed, life has caught up to each of them in one way or another. For some, like Hearn and Kevin Mitchell --- long thought of as a disruptive influence for Strawberry and Gooden --- it's health crises either for themselves or loved ones; for others, like Lenny Dykstra, it was severe financial problems that landed him in jail for a time. Scrappy second baseman Wally Backman lost a chance to manage in the Majors over allegations of domestic violence but went on to success as a minor league skipper. A few have come and gone relatively unscathed, such as Heep and shortstop Rafael Santana.
Not all of the '86 Mets are accounted for (Carter died in 2012 and is represented in the book by his widow, Sandy), leading the reader to wonder if that was the author's decision or the players'.
Sherman has an easy manner as he interviews his subjects, although at times it comes off as a bit too familiar. This is less a narrative recounting than a series of conversations. He has developed relationships with some of these players over the years, and it feels almost voyeuristic to sit in on the chats, which deal as much with "life beyond" as it does reminiscing about the drama and excitement of 1986. For a number of the former Mets, not all the memories are happy ones.
As enjoyable as it is to wax nostalgic, especially about baseball, it's kind of sad to see some of those players so changed from the images that we still see in videos and on TV. It's difficult for fans like me --- of a certain age --- to admit that 30 years have passed. It reminds us we're all getting on.
--- Reviewed by Ron Kaplan (RonKaplansBaseballBookshelf.com)